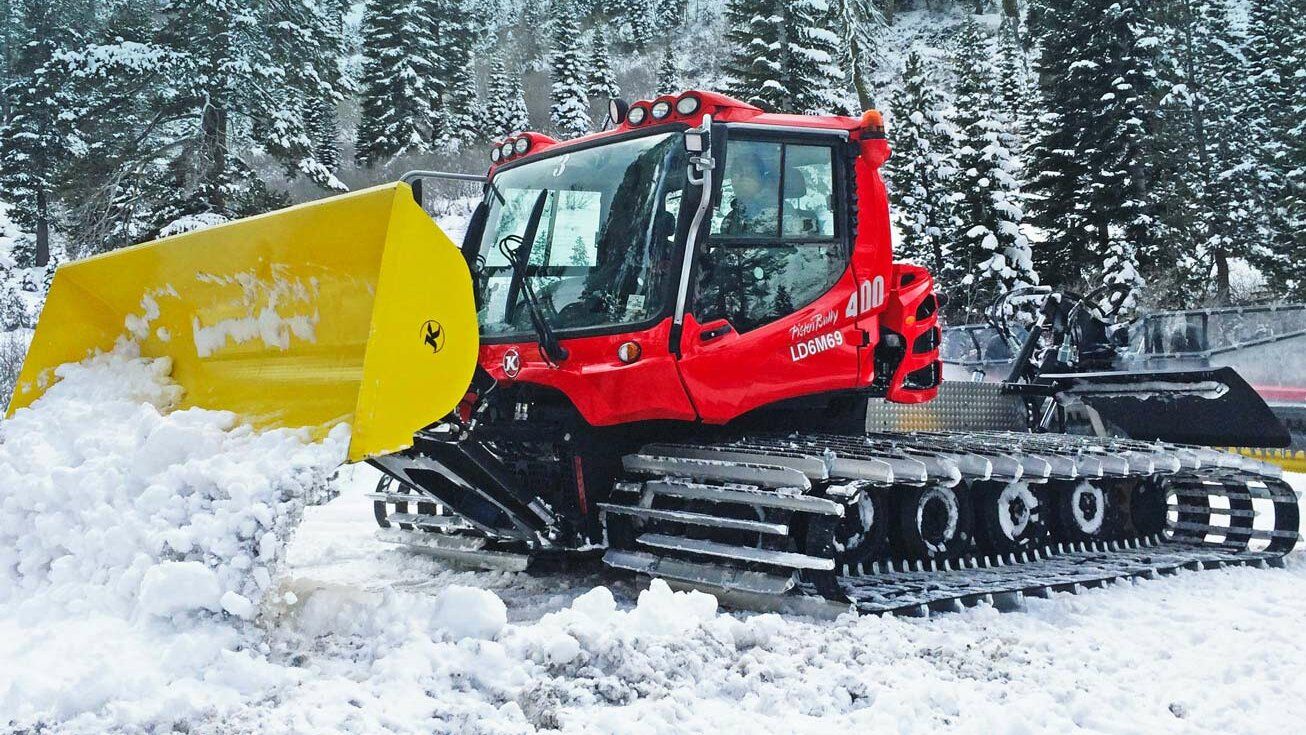 Ideal for shifting snow to the edges of the slopes or from snow depots to remote slope areas. So you can turn poor areas back into perfect slopes. The snow bucket can also be used to transport materials.
The perfect attachment for transporting snow over short to medium distances on the slope, lift or car park, e.g. for replenishing worn-out spots or for shunting and clearing work.
Method
The Snowbucket can be set at two different levels via hydraulic cylinders. The bucket is lowered to collect the snow and, once full, is tipped and raised simultaneously to ensure safe transport of its load. The bucket is then tipped back down to empty. All working movements are controlled from the comfort of the driver's cab. A high level of accuracy is possible thanks to the positioning of the Snowbucket in driver's direct field of vision.
Design
The Snowbucket is connected directely to your PistenBully via the front quickmount-system. The Snowbucket has a torsionally rigid, welded construction made from high-grade sheet steel. The entire unit is coated in anti-corrosion paint.
Contact
Your contact person helps