100E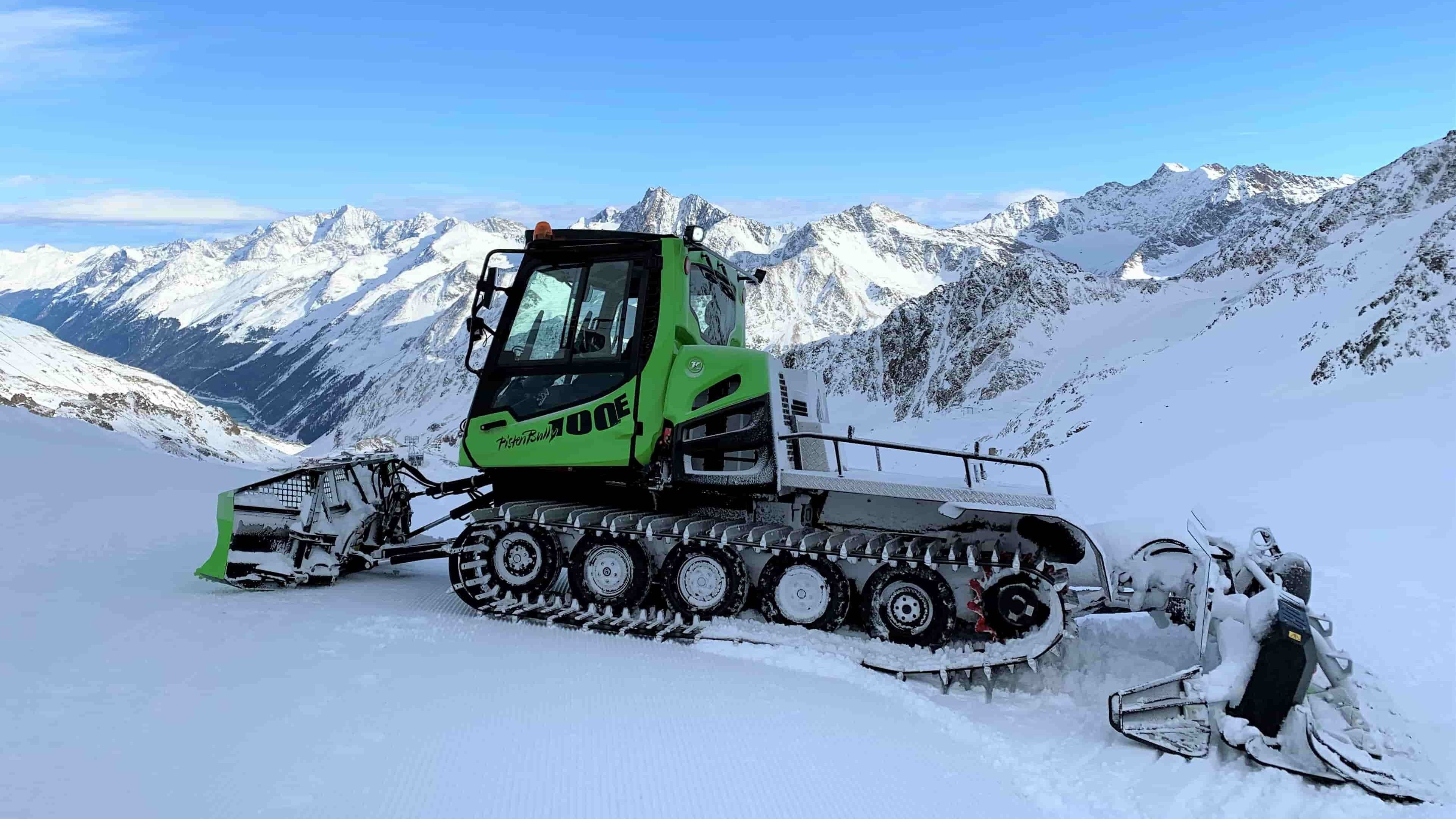 The first electrically driven snow groomer
On the path from concept to a product that is ready for series production
The transition has been accomplished with the first fully electric PistenBully 100 E. Presented as a world's first at the Interalpin 2019, Kässbohrer is now taking the next step forward and developing the trial further toward series production. Of course, we are utilizing the synergy effects from experiences gathered over the past 10 years for electric drives. "We not only want to make this technology ready for series production but also affordable," explains Michael Kuhn, Vice-President Construction & Development at Kässbohrer in Laupheim. "This promising technology won't be used widely until it is affordable. And only then will it have a positive impact on nature."
First electrically driven snow groomer

Null percent emission - 100 percent PistenBully

Snow flurries, wet spring snow and powder, indoor ski slopes and glaciers: the PistenBully 100 E fought its way everywhere last season - and left great marks. Not only in the snow, but also among those who have already had the chance to get to know it.
See the highlights of the testing season!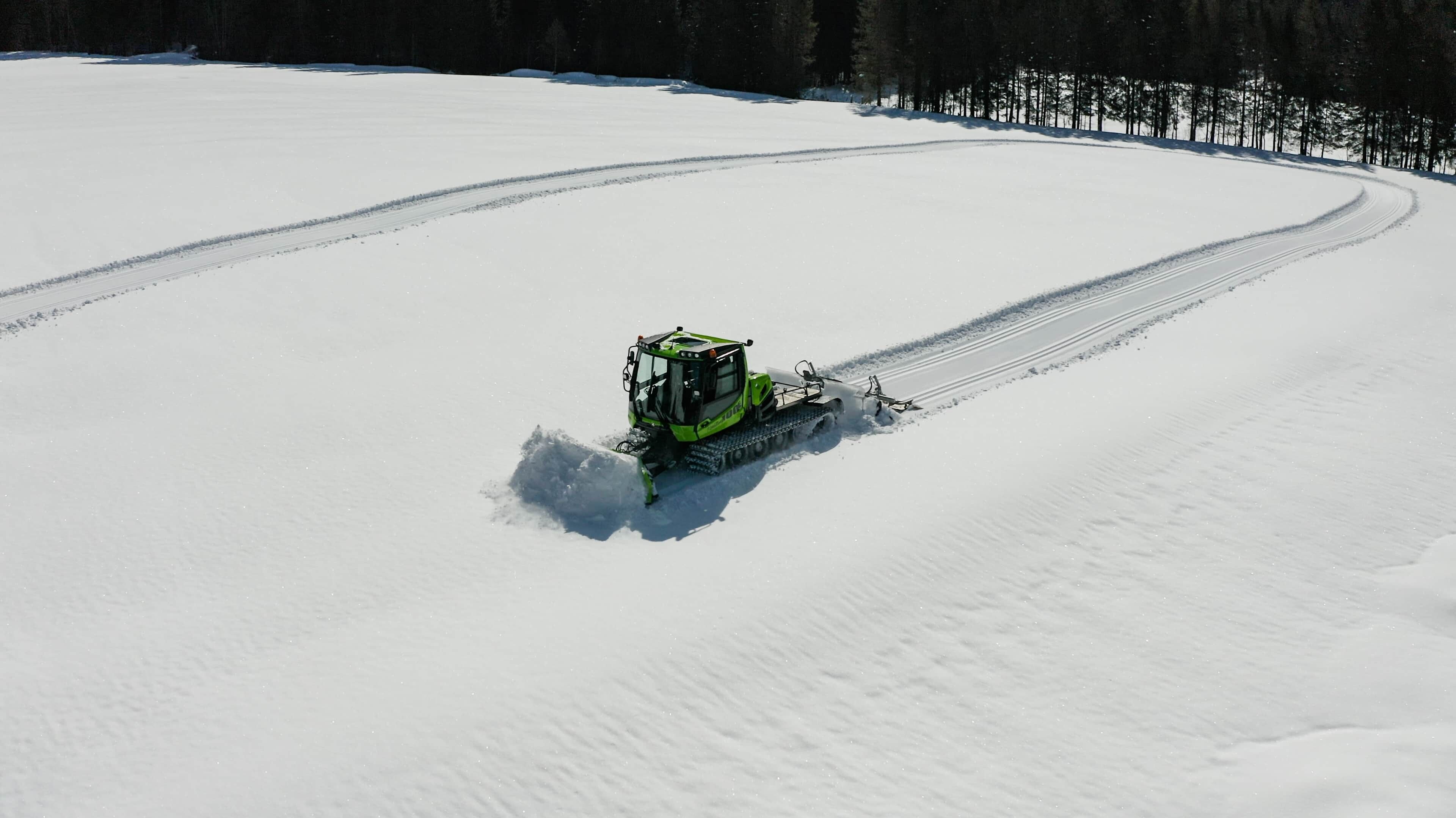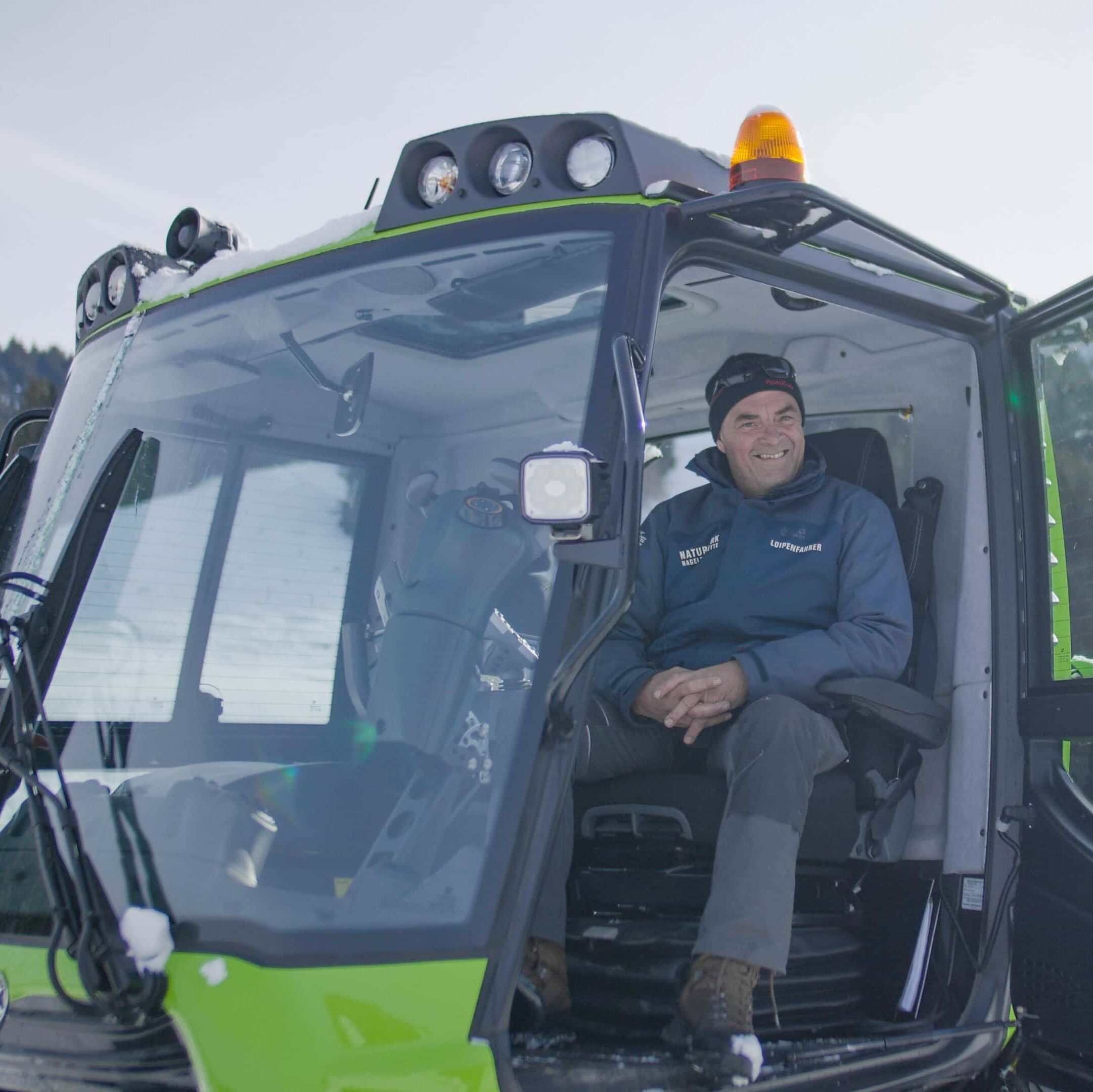 "

The advantages of the electric snow groomer are: You don't hear anything, and there aren't any exhaust emissions. You just drive off, because the operation is exactly the same as with the other models.
PistenBully 100 E: Balderschwang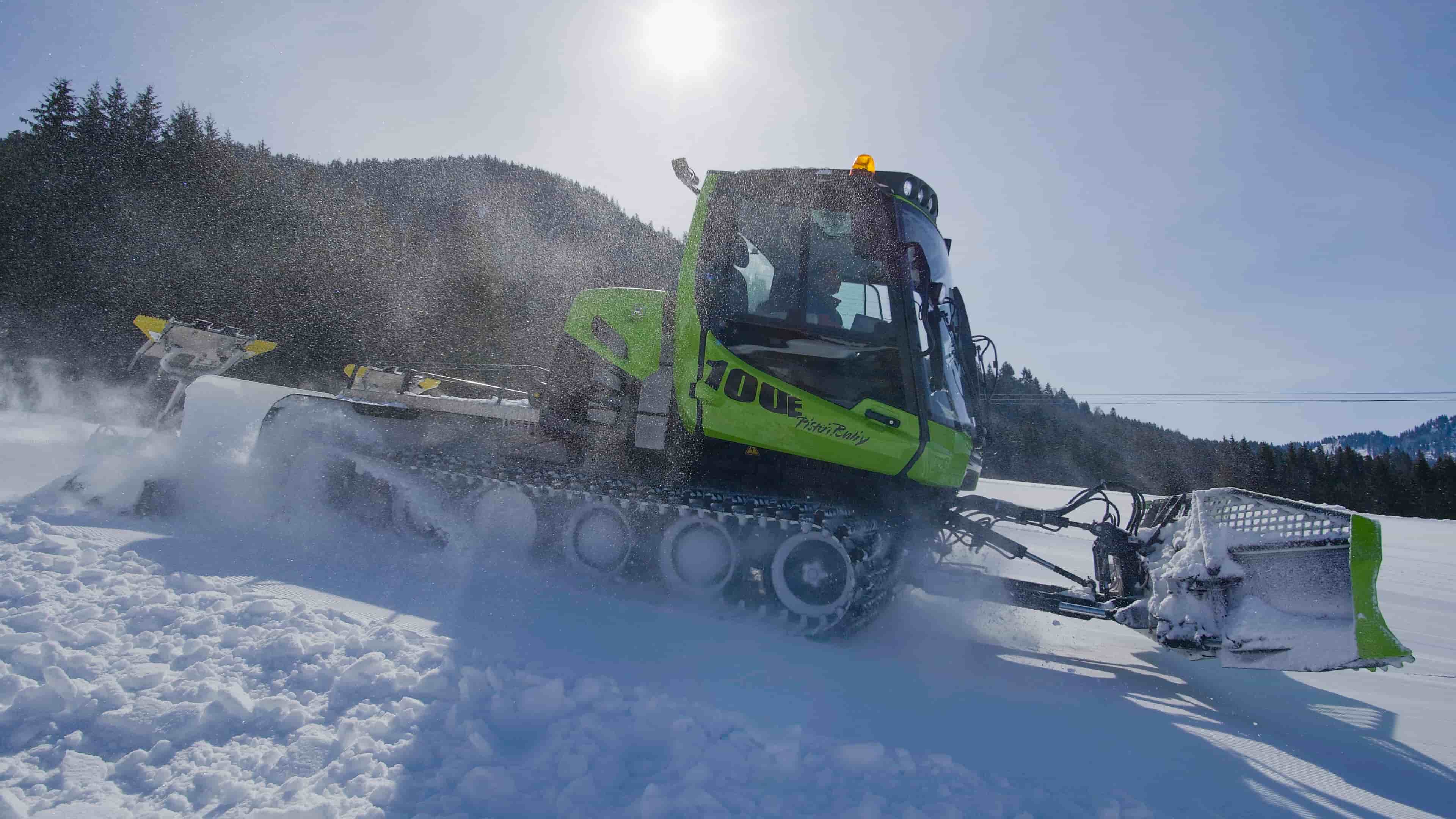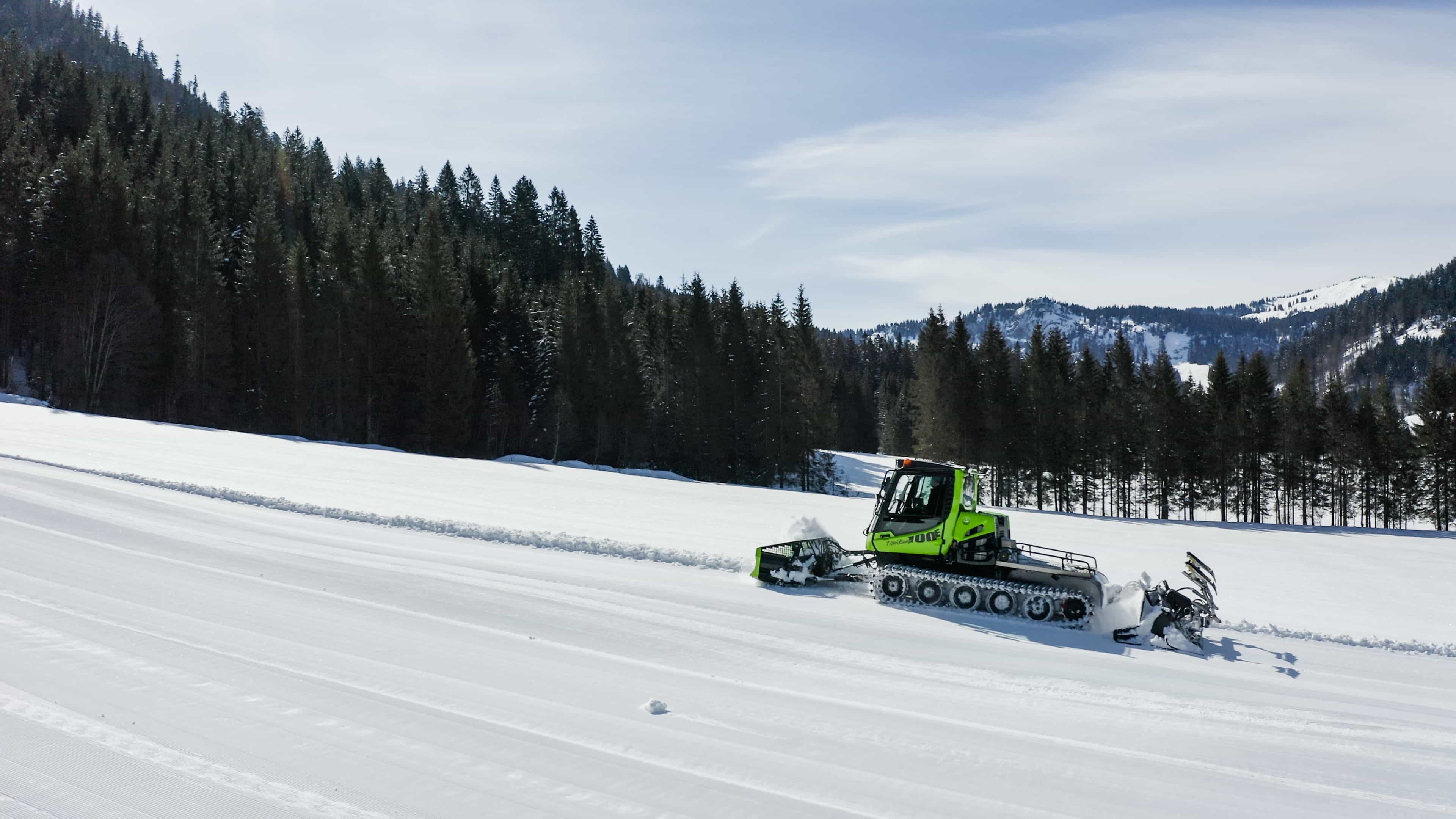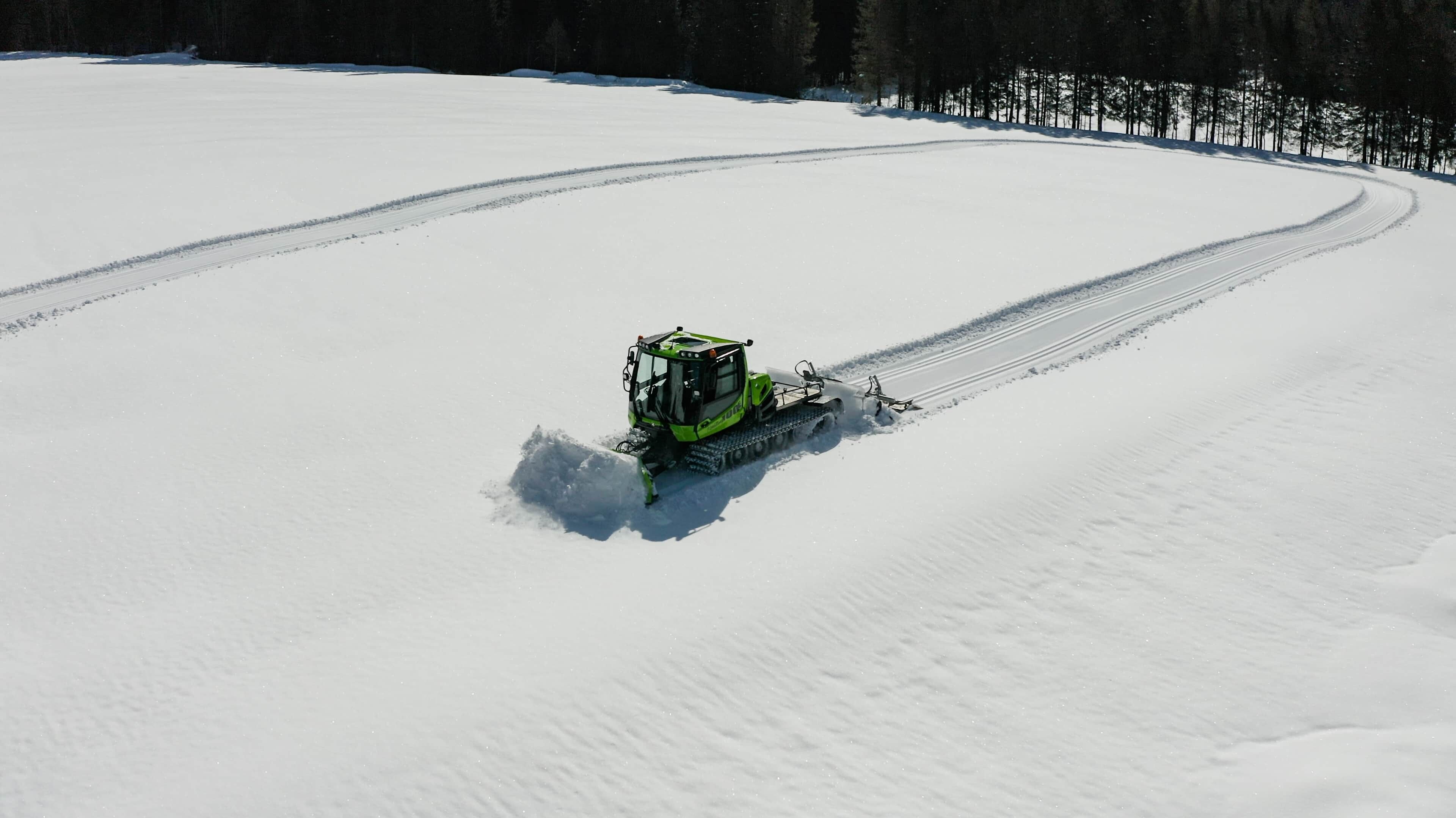 "

The Balderschwang community sees itself as a model community for sustainable, nature-based tourism. It's a perfect fit for that to have a PistenBully that is powered 100% emission-free for grooming trails and slopes.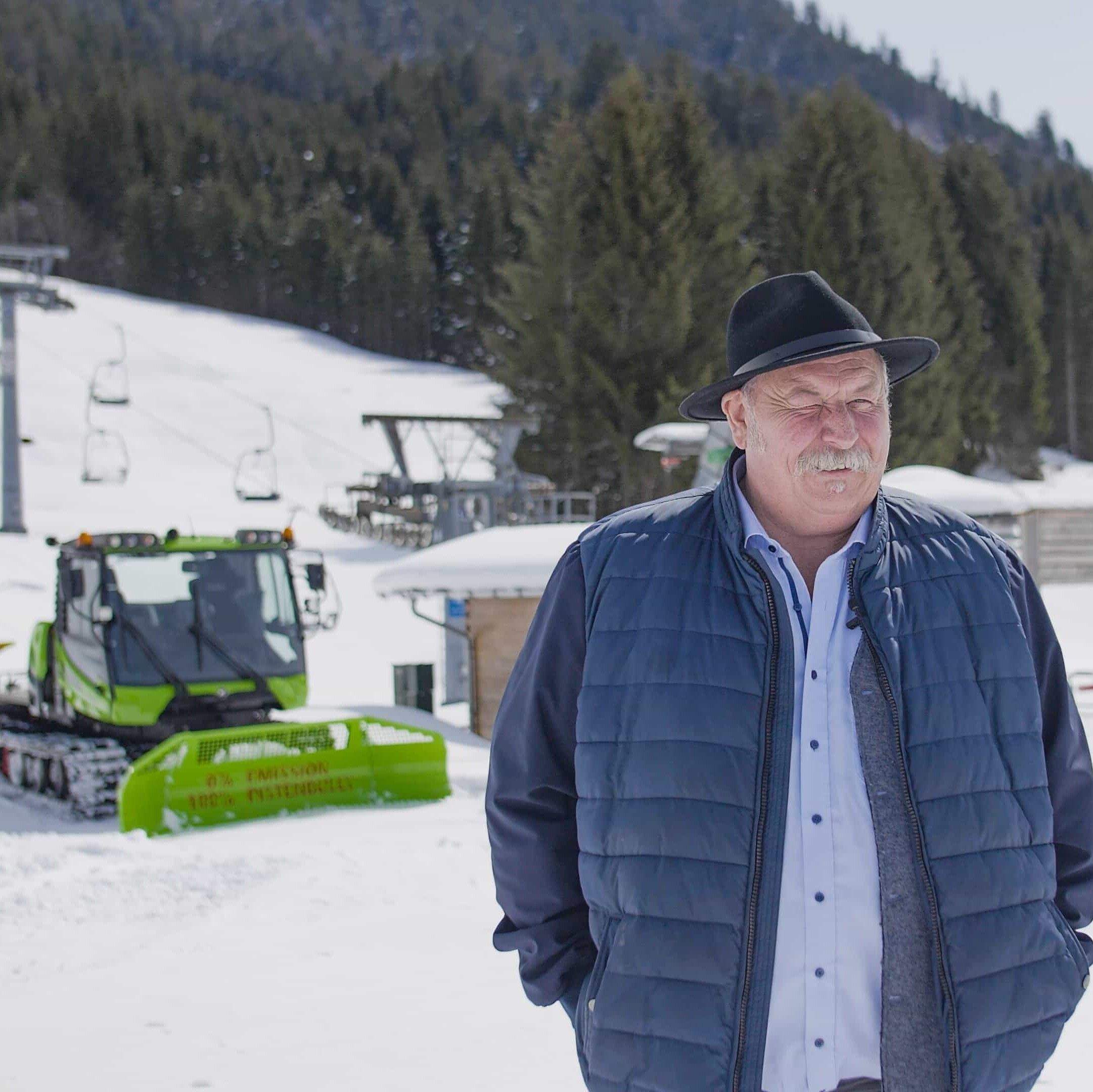 PistenBully 100 E: Kaunertal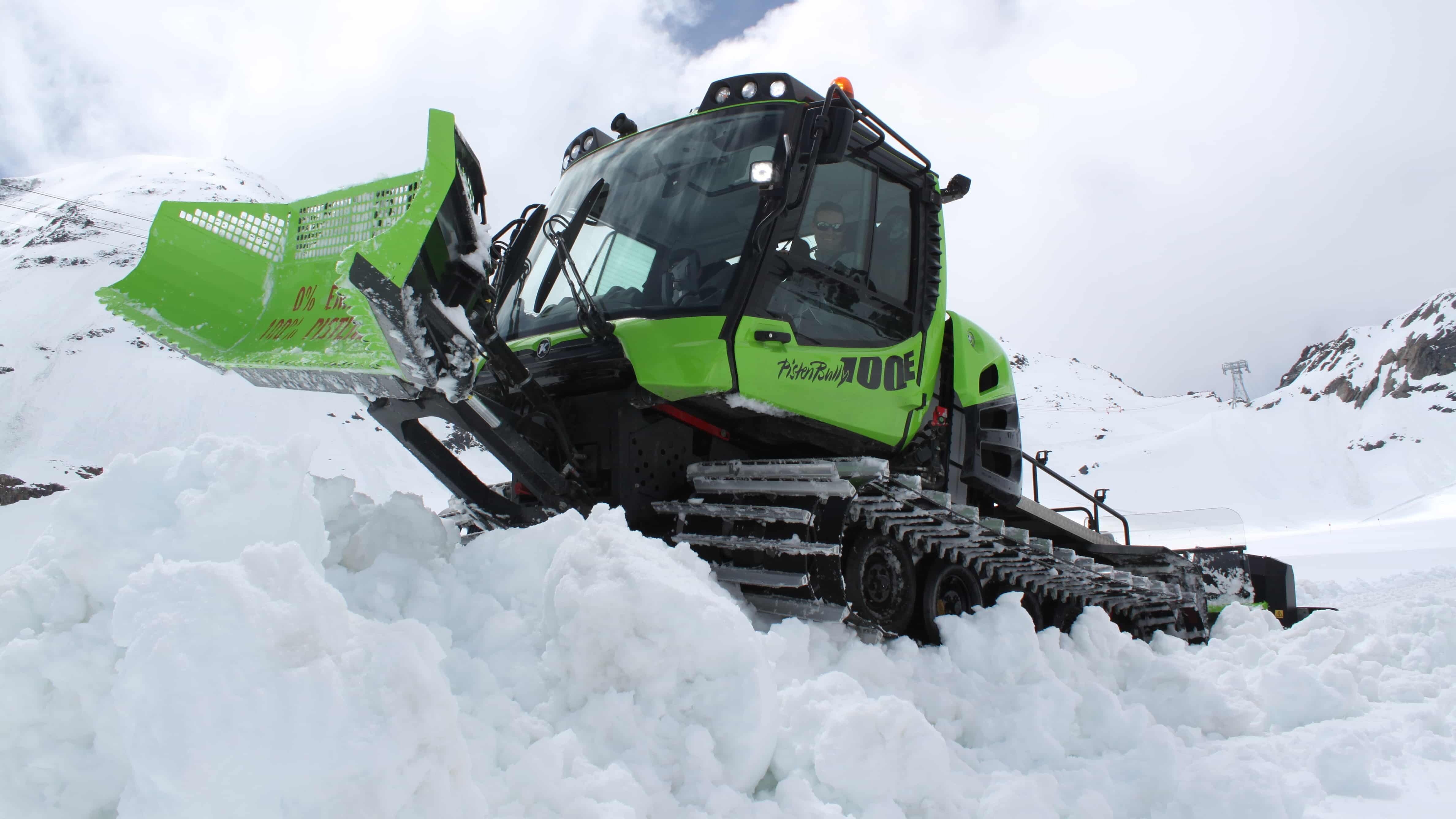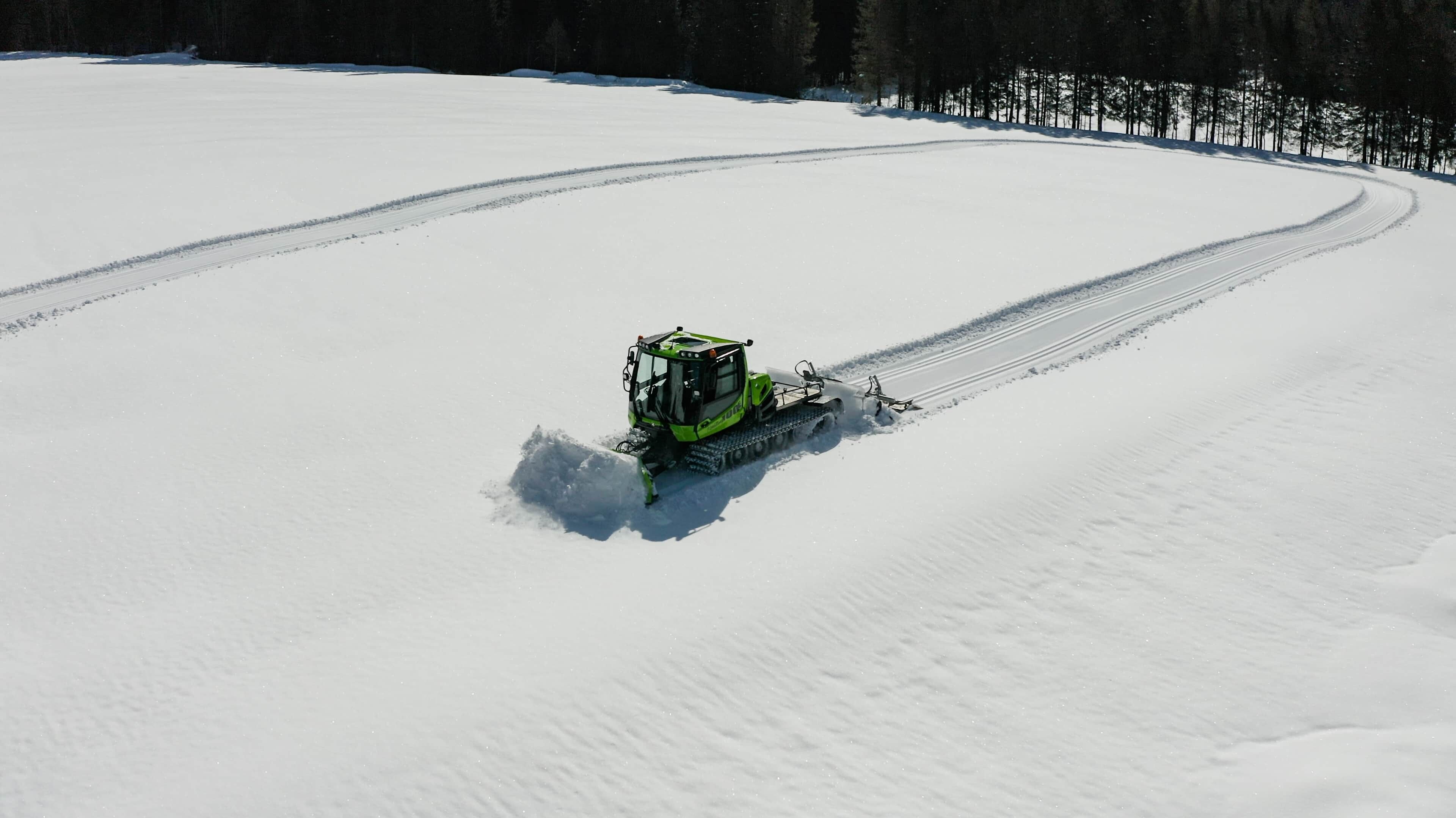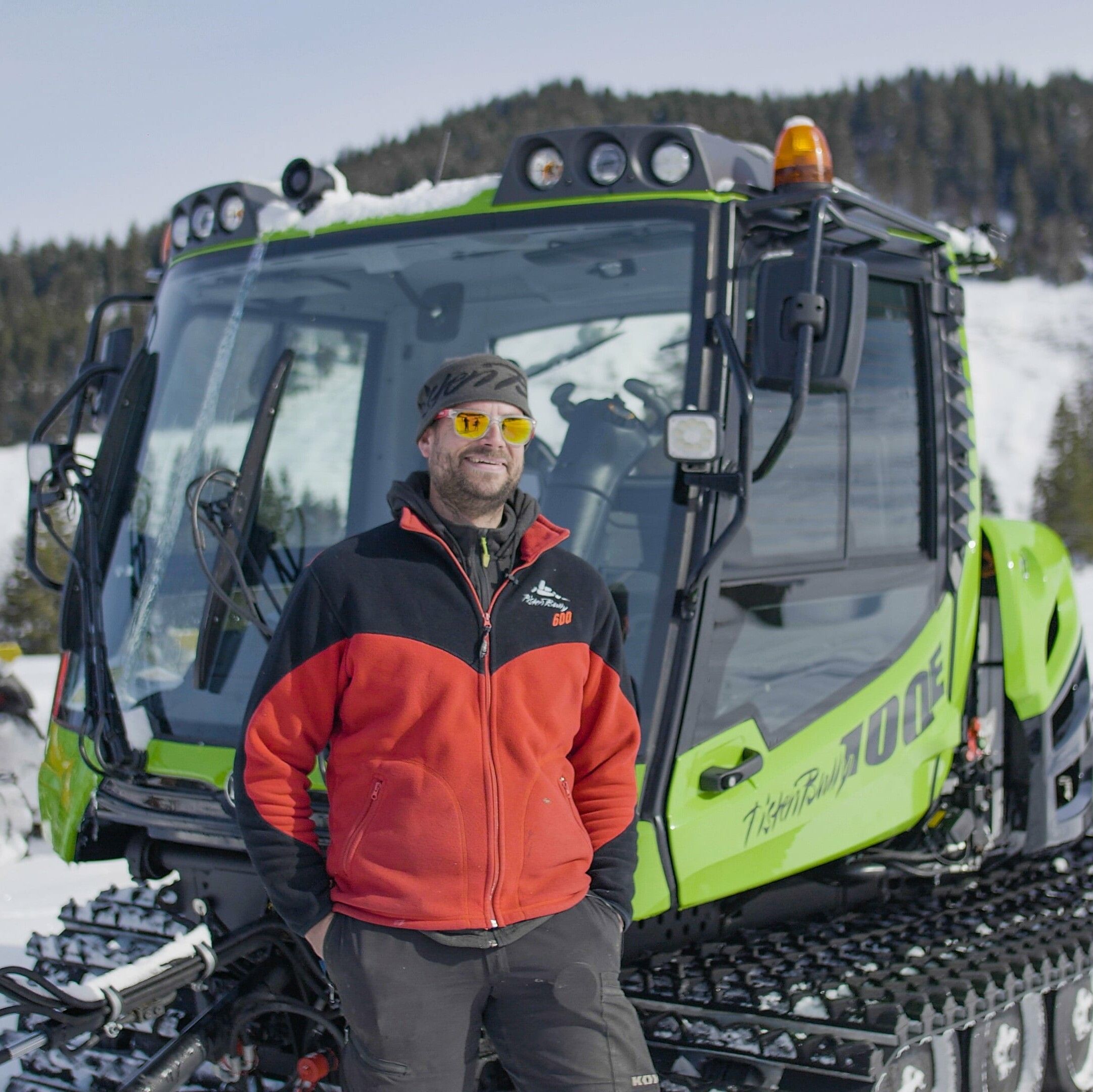 "

We normally drive a lot by ear, which is not possible with the PistenBully 100 E because it is so quiet. It was an adjustment at first, but in the long run it's very pleasant to drive
PistenBully 100 E: Gunzesried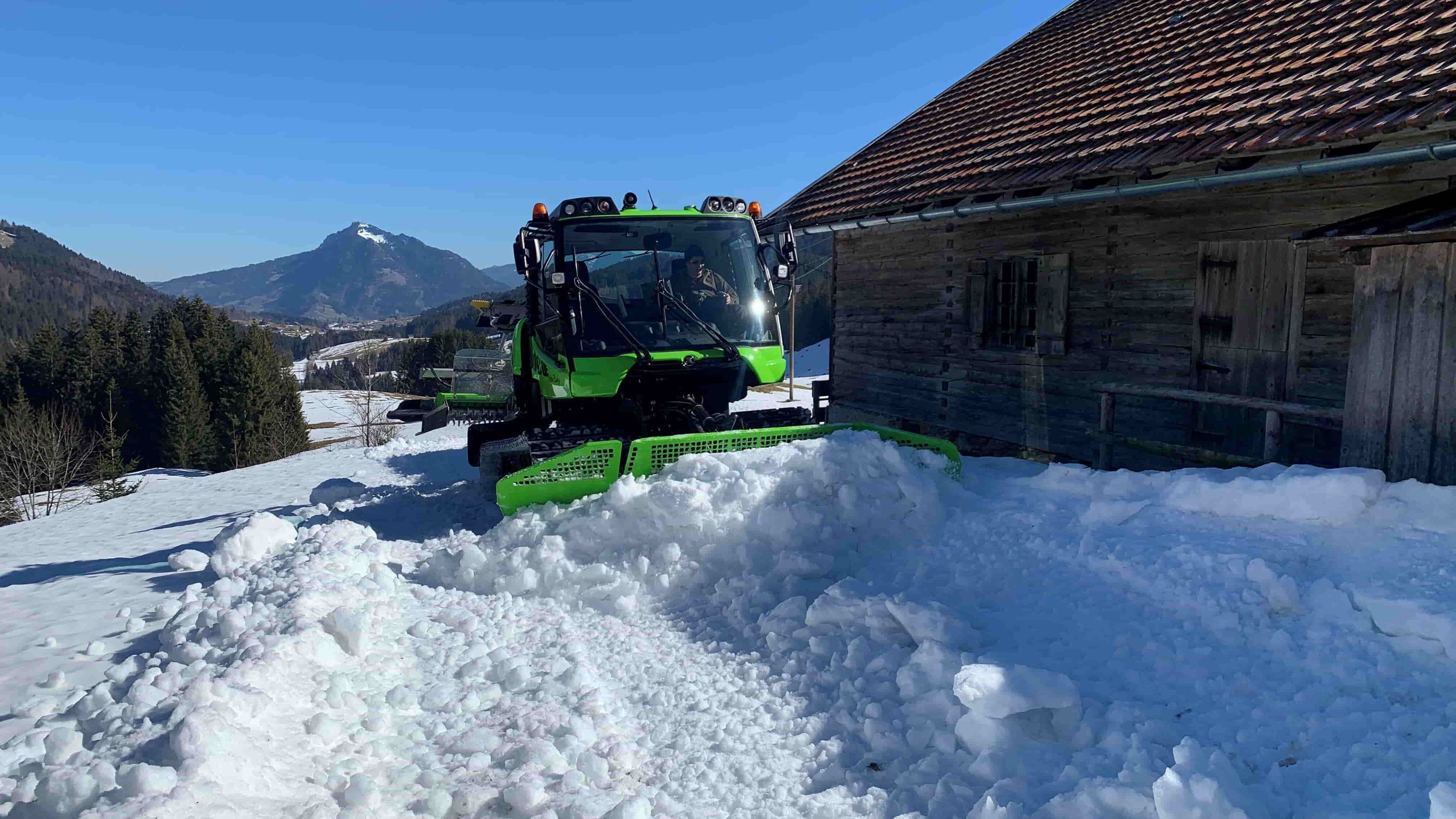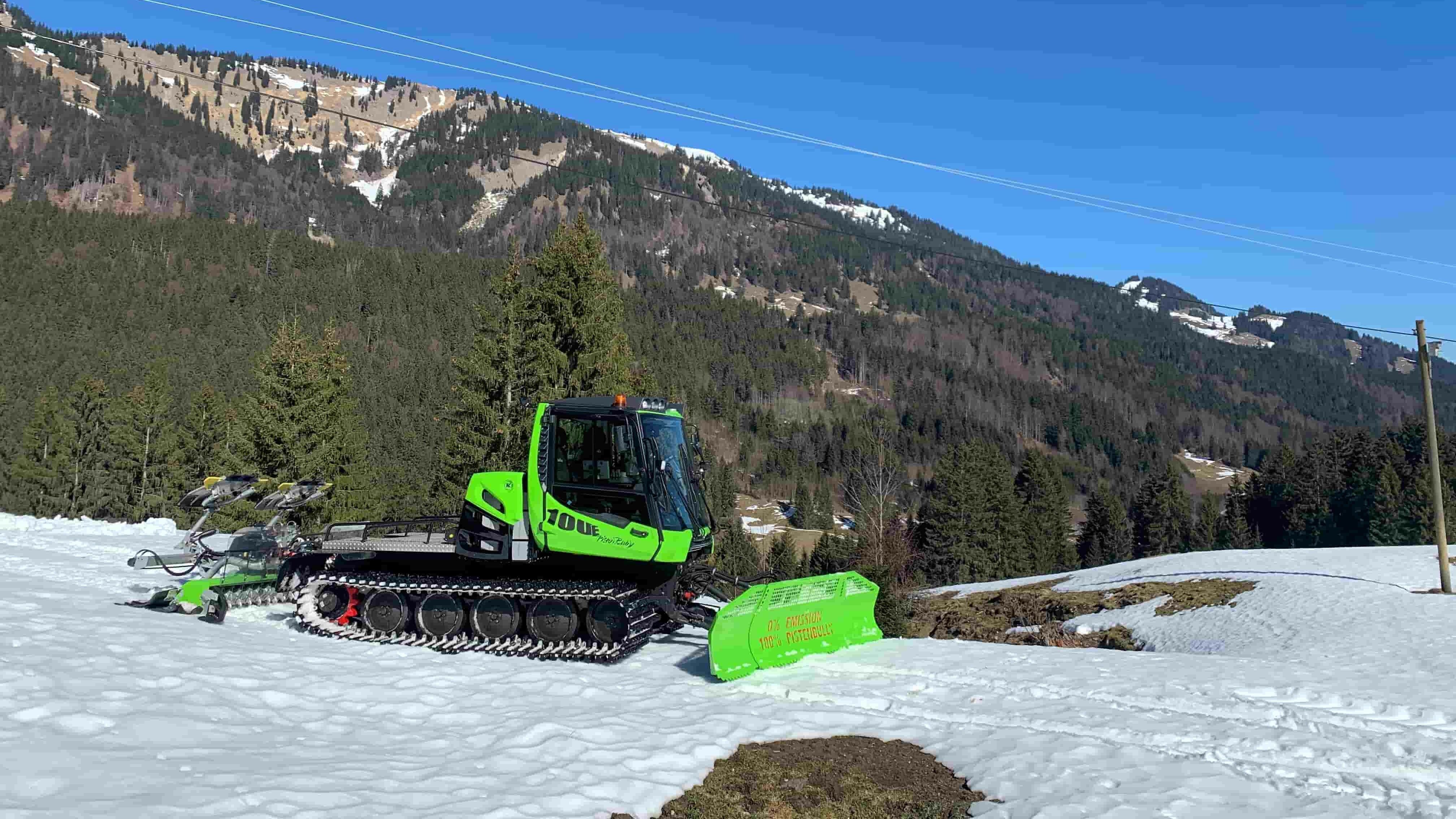 PistenBully 100 E: Mehrstetten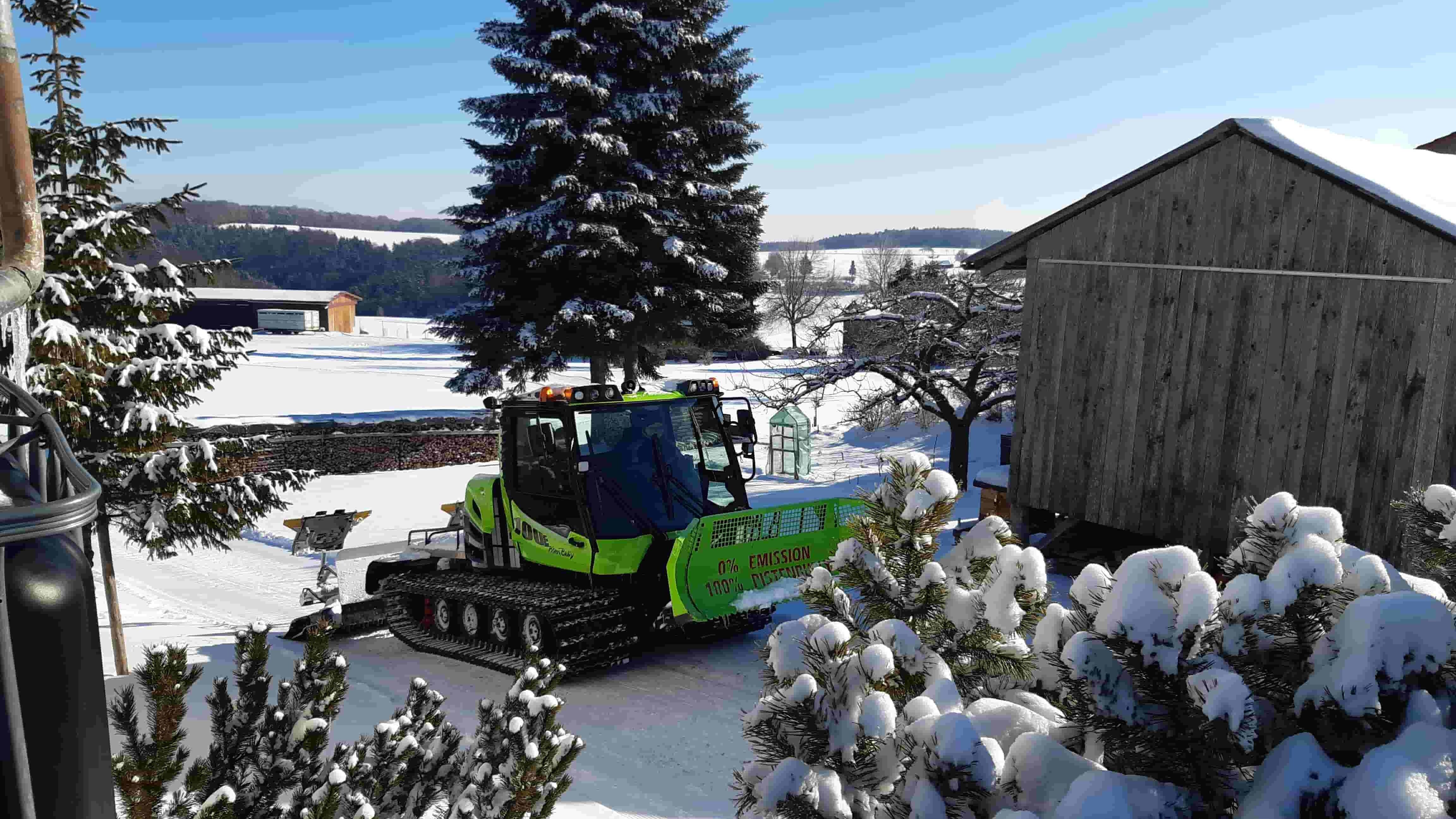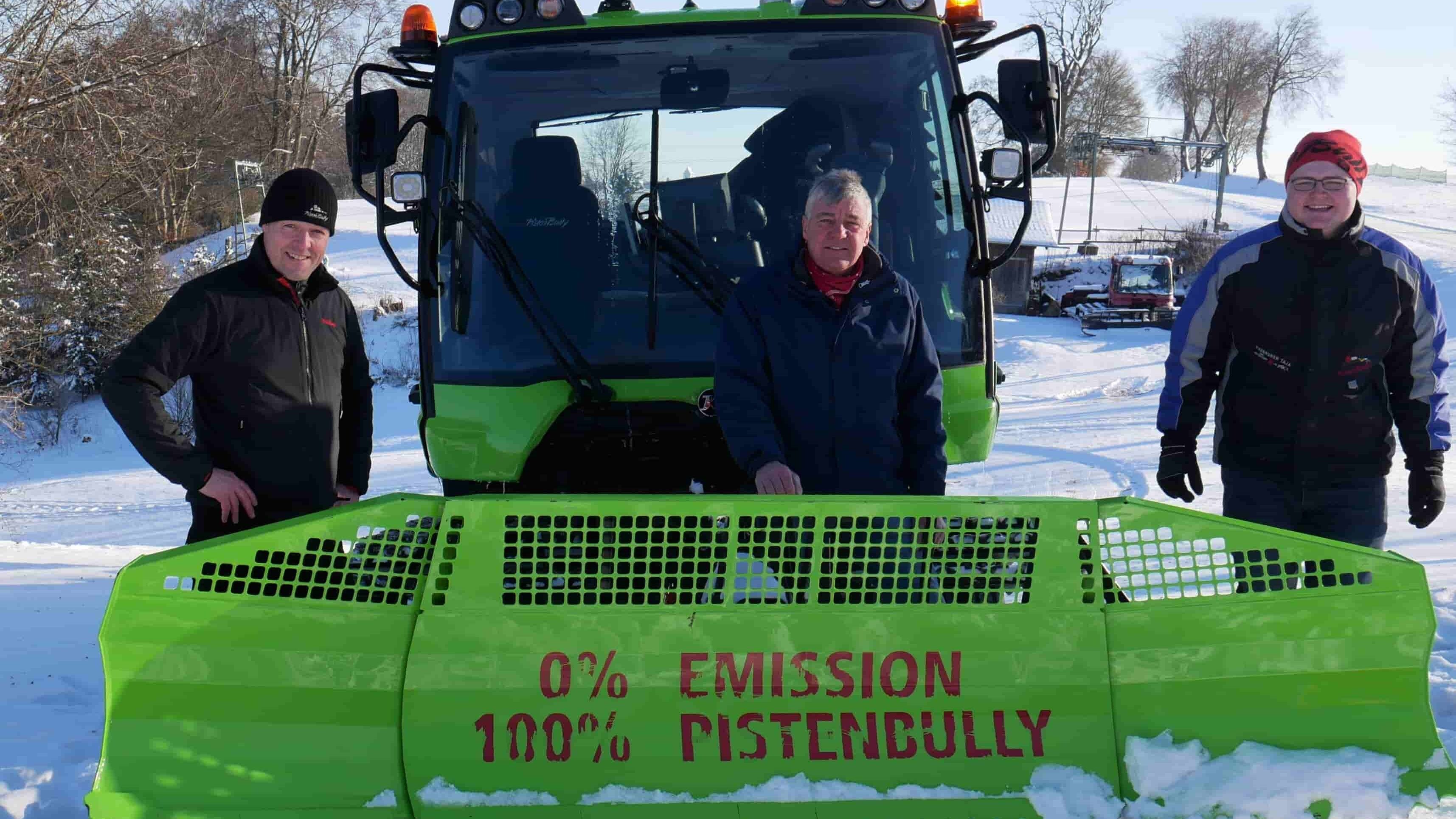 PistenBully 100 E: Notschrei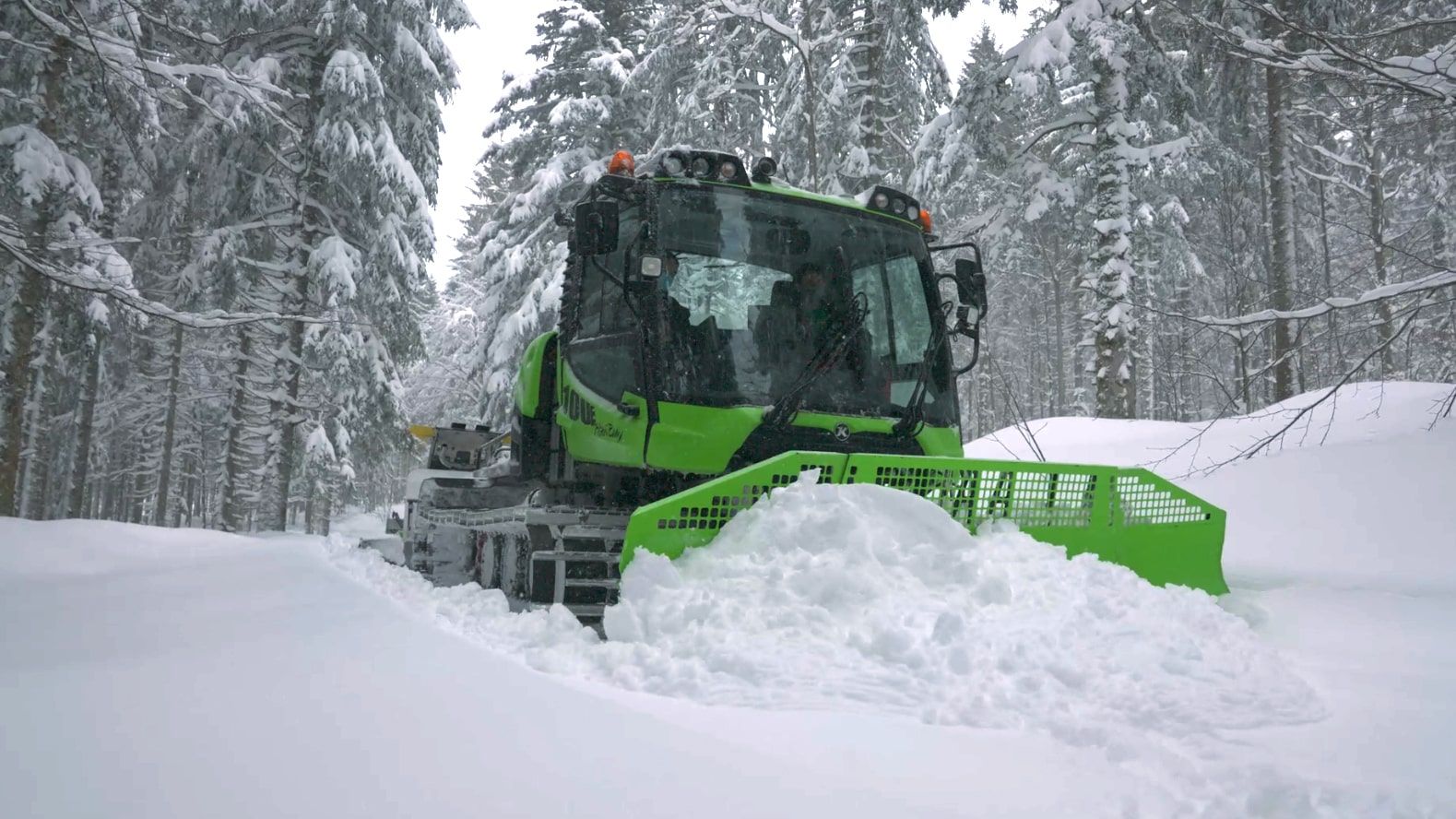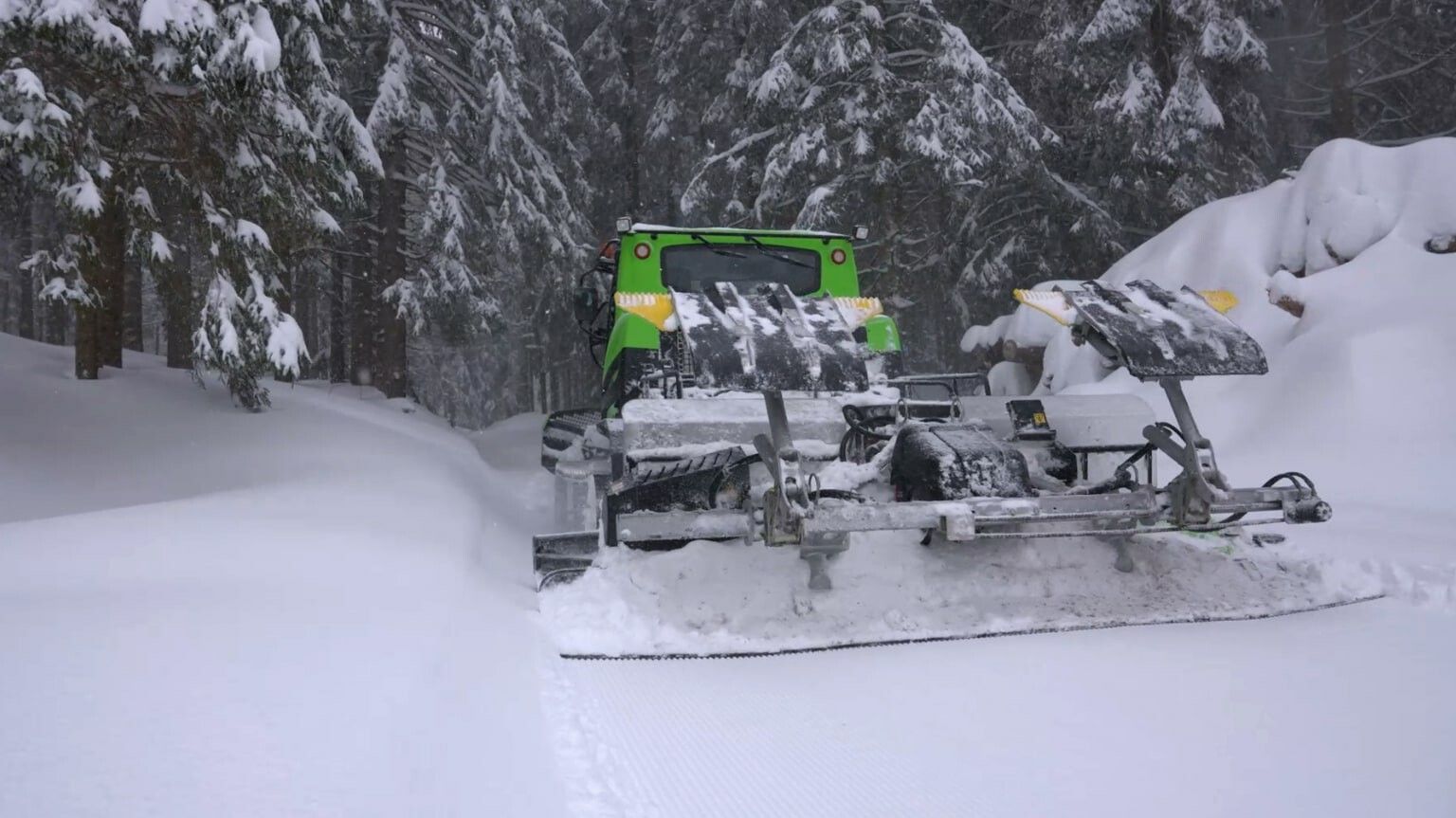 Subscribe to our newsletter now and don't miss any news about the PistenBully 100E!