SYNTHETIC
FUELS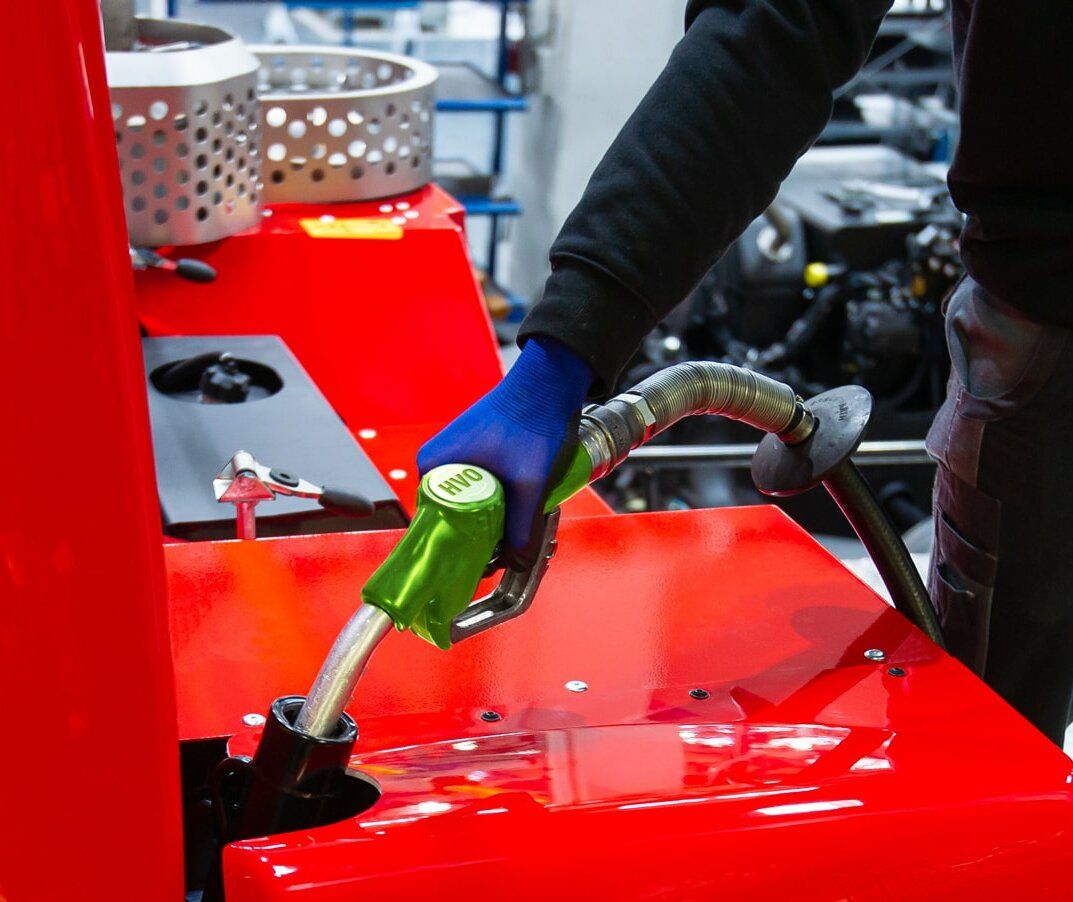 90% less CO₂ emission
with HVO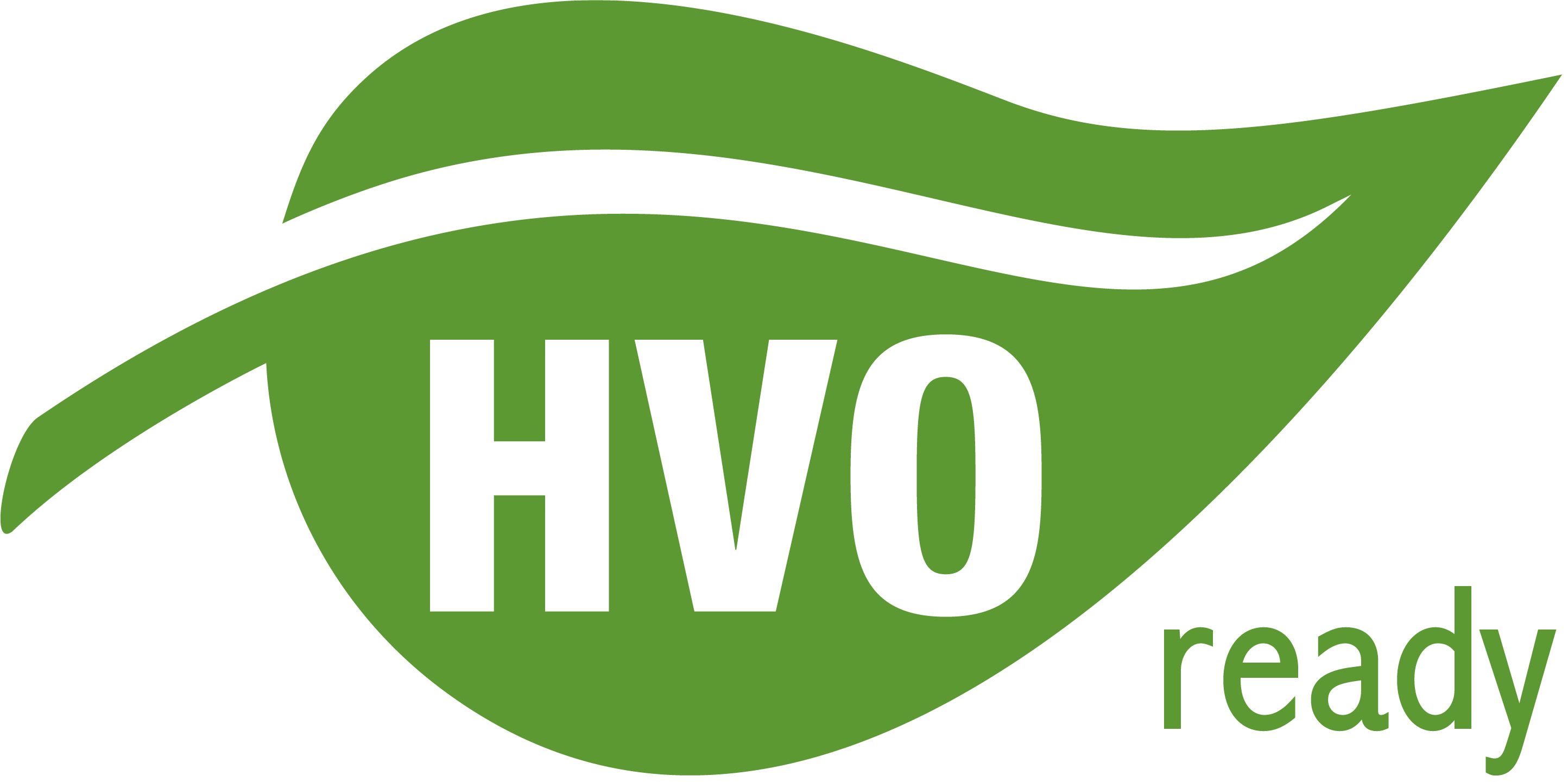 Renewable fuel for better air


PistenBully runs sustainably on waste fuels
Kässbohrer has reached another milestone with regard to sustainability: the use of clean HVO fuel to support ski areas in their effort to achieve more climate neutrality. Beginning with the 2022 model year, all PistenBully vehicles set out on their trek to the slopes of the world using pure HVO fuel. This fuel is based on hydrogenated fat waste of plant and animal origin and reduces CO₂ emissions by about 90% per operating hour compared to conventional diesel fuel.
90% fewer CO₂ emissions
compared to conventional diesel
Fat waste of plant and animal origin
are the basis of the fuel
Saisontest in Jungholz
HVO Kraftstoff mit bis zu 90% CO2 Reduktion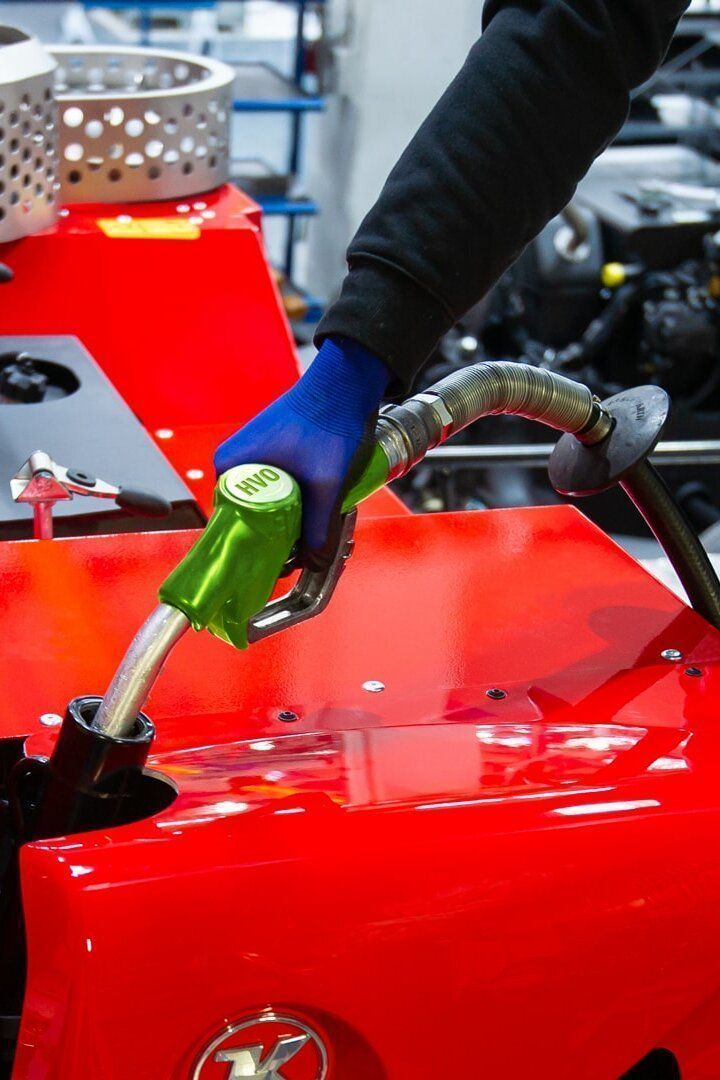 "

At Hemavan Ski Resort, we want to do everything to reduce the effects on the environment. There are a few areas in which we can achieve great improvements. The fuel for our snow groomers is one of them. The tests conducted with HVO fuel last season worked so well that we will only use HVO100 in our PistenBully vehicles in the coming winter. This decision will reduce our CO2 footprint significantly.

This is HVO
Hydrotreated Vegetable Oil

Waste fat becomes clean HVO fuel
HVO is produced synthetically by what is called hydrogenation of waste fat from the food industry, fisheries and slaughterhouses as well as vegetable oils (not intended for human consumption). The result is a high-quality raw material made from renewable resources. Its chemical structure is identical to that of fossil diesel fuel, for which it can, consequently, be a complete substitute. The fossil-free HVO fuel is environmentally friendly as its production emits 90% less CO₂. There are further advantages. It is non-toxic, biodegradable and emits little odor, while it burns better and is easier to filter. What is particularly important during use in snow: Down to -10° C, HVO has better low-temperature characteristics than conventional winterized diesel fuel. By the way, the HVO fuel used by Kässbohrer contains no palm oil.
Can substitute for diesel fuel completely
as the chemical structure is identical
Down to -10 °C, better low-temperature characteristics
than conventional winterized diesel
Without palm oil as additive


What happens during combustion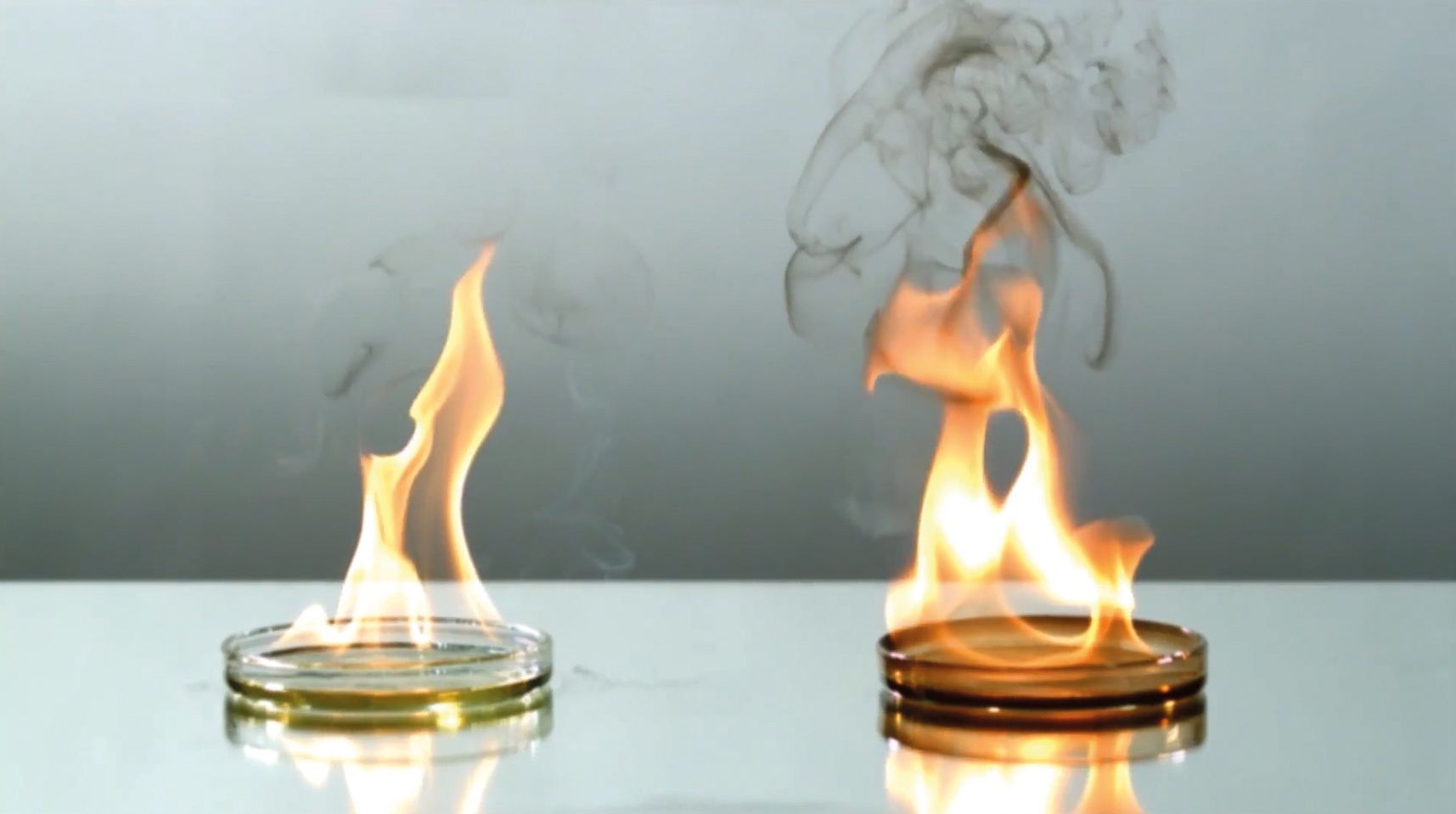 HVO is a synthetic fuel made from biological materials and waste, which reduces harmful emissions, achieves a 90% reduction in CO2 and, furthermore, reduces fine particles emission.
How you can use HVO
Easy to use in any PistenBully vehicle from the current generation

Conversion to synthetic diesel is very simple
Change your way of thinking, order HVO, fill your PistenBully with it and reduce CO₂ emissions immediately. The engine does not need to be modified in any way. HVO can be blended with commercially available diesel fuel or used 100% pure. In addition to the massive reduction in CO₂ emissions, there are further benefits. As this synthetically produced fuel burns more cleanly, about 30% fewer particles are emitted.
No modification to the engine necessary

Easy blending with diesel
FAQ
No. Biodiesel is produced through transesterification of vegetable oils and greases. HVO fuel is produced synthetically through hydrogenation.
Most of the larger mineral oil groups distribute HVO fuels under the names HVO100 or C.A.R.E. Often they can also be obtained from smaller, regional dealers.
Due to daily fluctuating mineral oil prices there is no fixed price difference. In general HVO fuels are slightly more expensive than diesel from mineral oil.
HVO fuels are produced from renewable raw materials. Thus the CO₂ reduction compared to diesel is up to 90%.
E-fuels are liquid energy sources that are produced synthetically on the basis of renewable energies. First hydrogen is produced, which then can be fused with carbon, derivable from CO2, to create a liquid energy source.
HVO fuels are produced by hydrogenation of biological raw materials, mostly vegetable oils.
HVO fuels according to EN 15940 can be mixed without restriction and in any ratio with diesel fuel of standard EN 590. Cleaning or flushing the fuel system is not necessary. Combined use of the fuel variants is also possible.
We are not aware of any changes in consumption or performance. Depending on the respective operating conditions, however, this cannot be ruled out.
Project start in Hintertux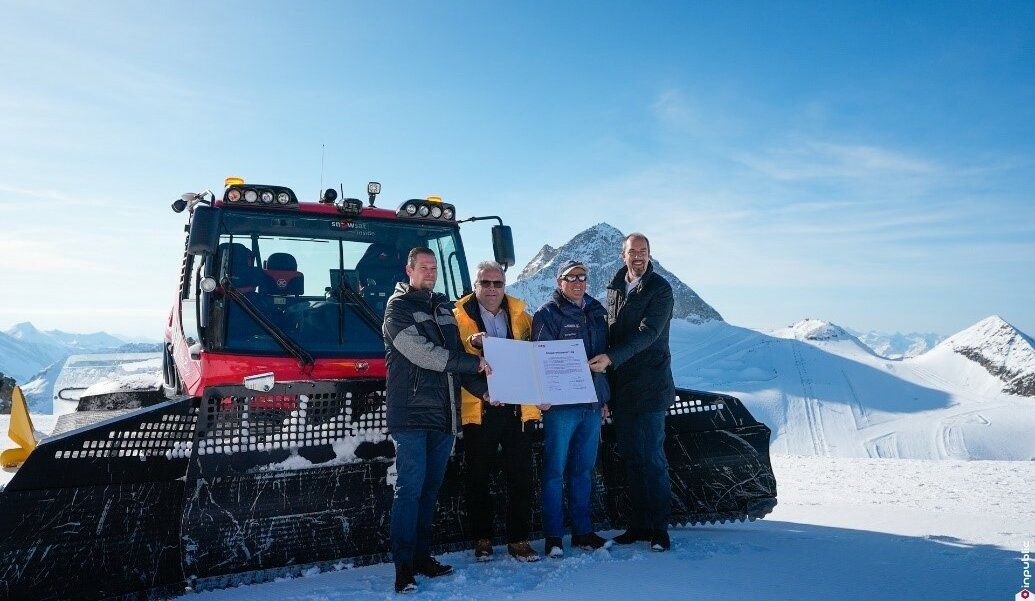 When it comes to alternative drives, PistenBully doesn't put all its eggs only in one basket. It is also a supporting member of the eFuel Alliance Austria. With the pilot test on the Hintertux Glacier, the eFuel Alliance Austria is looking for an environmentally friendly solution for the future of CO2 neutral snow grooming: A PistenBully is operated here with eFuel and scientifically accompanied. EFuels are synthetically produced liquid fuels. They are produced from hydrogen. The energy required originates from wind and solar plants. By synthesizing with CO2, the "power-to-liquid" process and renewable energies, eFuel can be produced in a climate-neutral way.
A major advantage is that when using eFuel, "no major modification to the engines or fuel infrastructure is required," explains Christian Paar, Managing Director of Kässbohrer Austria GmbH. And the most decisive argument: eFuel can be produced in unlimited quantities. As part of the pilot project, a PistenBully is operated with eFuel and scientifically accompanied to test the functionality in use under real conditions. With 30 million liters of fuel per year for snow groomers in Austrian ski resorts, this could save up to 40,000 tons of CO2 annually.