Become a snowcat operator
Introduction to the world of snow groomer operators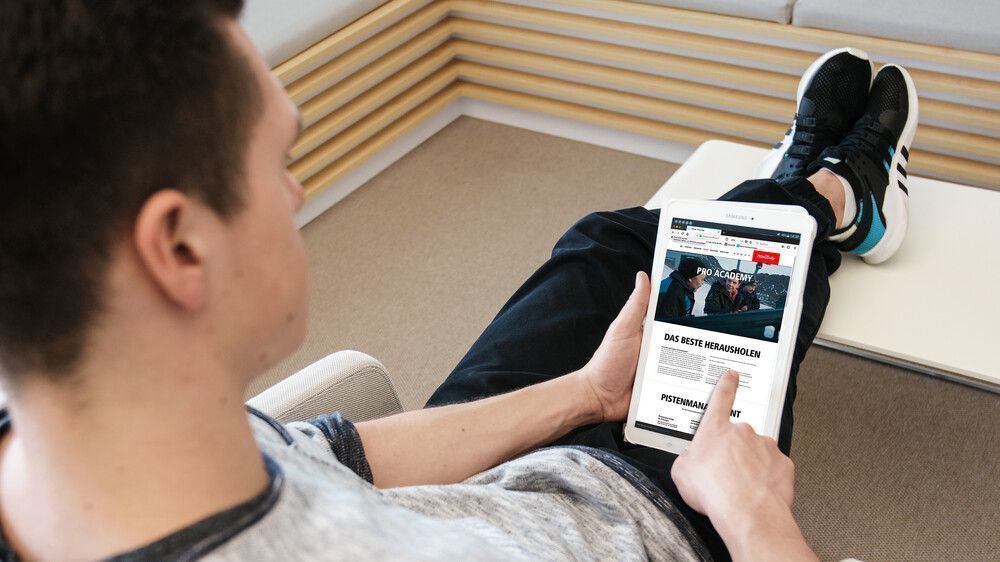 All around the world, the need for qualified ski slope preparation experts is increasing. There is a trend in further education towards more flexible handling and timing. With short course units that can be integrated into everyday life - no matter where you are in the world at that particular moment.
If it were up to Florian Profanter, the PRO ACADEMY would have to be everywhere where snow grooming vehicles are operated. As its head, he is convinced that snow groomer drivers can benefit from excellent training in all respects. But what should you do if personal assistance is not possible in every skiing area? The solution: simply imparting theoretical knowledge the digital way. Via a user-friendly, web-based learning platform. Because virtually everybody owns a smartphone, tablet or PC.
Who are the online entry-level courses intended for?
The manufacturer-independent entry-level training courses are for everyone who could imagine to work as a snow groomer driver. They are currently available in four languages (German, English, Italian and French) and can be accessed at any time. They offer basic knowledge in the fields of vehicles, driver and slope. The course content encompasses everything from the technical functioning of a snow groomer to its proper operation. A special focus is on the efficient, machine and environmentally-friendly driving style and the safe handling of the vehicle. After successfully passing the exam, the participants receive a certificate with which they can proof their obtained knowledge to future employers. The alternative to the online entry-level course is the classroom training course "Entry-level snow grooming"!
For slope managers: good preparation for new operators
This training course is also an offer for operators of skiing areas who would like to prepare interested applicants in a flexible, but reliable way for their first job in the snow. Those who now enable the applicants to attend the theoretical online training later on only have to provide the individual introduction in the skiing area and a short practical instruction unit with the snow groomers. Because the candidate already has profound technical know-how of the vehicles' operation after the online training. In next to no time, the new driver will then be able to groom blue slopes alone.
Afterwards: training on the spot
If you do not want to deal with the practical instruction unit for the new drivers yourself, this is the right time to book an individual practical training at PRO ACADEMY for on-the-spot training for novice drivers. This training course is also manufacturer-independent. In this course, the new drivers learn everything about the technology and proper operation of the snow groomer that is going to be used. Also technical trainings of the PRO ACADEMY with entry-level and advanced training courses for different PistenBully types start in September! They are intended for PistenBully drivers and mechanics!
Learn more about the entry level training courses!
Click here to see all training courses