PistenBully mini skis
PistenBully once again bringing children to the snow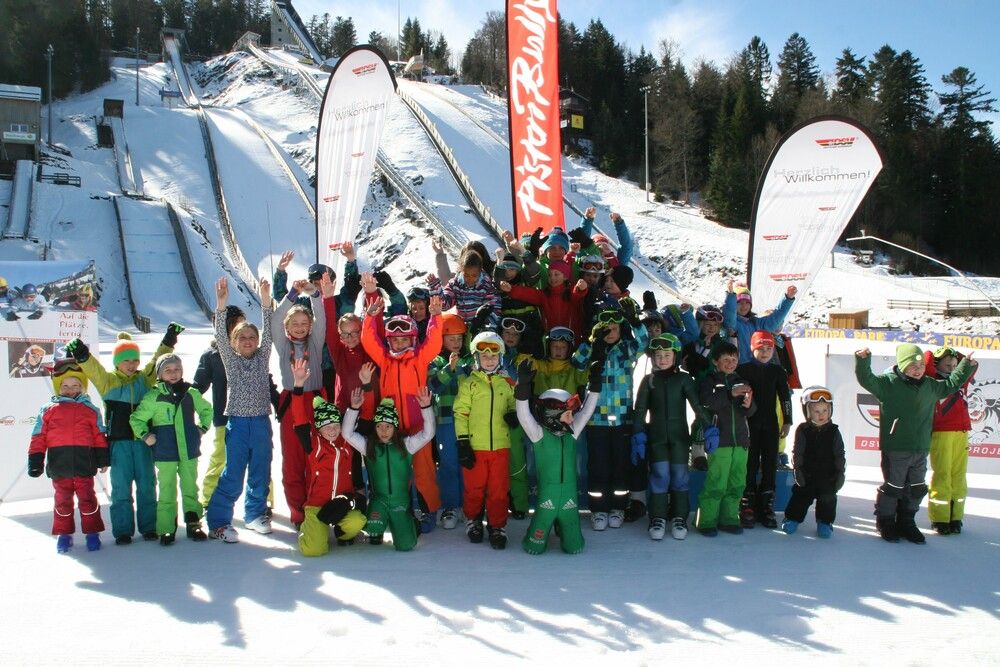 The aim remains to get as many children as possible interested in winter sport. The SBW (Ski Associations of Baden-Württemberg SBW) achieved great success with this again at 20 events last season. Very different concepts and methods have been developed over time, enabling successful cooperation with primary schools and kindergartens with a targeted approach to winning over the next generation.
Mini ski action days throughout Baden-Württemberg
Under the motto "No computers - get out in the snow", school classes throughout Baden-Württemberg were once again invited to take part in one of the 20 action days. Sliding and slalom replaced maths and German on the timetable for a day. The children had fun sliding about in the snow on the mini skis, supplied to all SBW bases by PistenBully. And it wasn't long before they were mastering little slalom courses and jumps. The crowning glory came in the form of the PistenBully Cup at Hinterzarten.
Successful integration in sports lessons
Philipp Rießle, primary school teacher in the Upper Black Forest and brother of Olympic medallist Fabian Rießle, has quickly integrated PistenBully mini skis into sports lessons: "This gave the children regular contact with the snow over the winter months. With great success - we now have 40 new children in our training group, who have found "their" sport as a result and have already taken part in their first competitions!"
Future project "Winter Sports World"
The development of "Winter Sports Worlds" is another step forwards. The aim is to bundle the services designed to attract and develop the next generation in one location. On snowy ski lifts with small wave runs, jumps and courses and qualified educational instructors. PistenBully mini skis are involved here too. This makes it easier for clubs and schools to plan winter sports days.
Summer actions planned
And it continues in summer: during their regular sports classes at school, the children complete a skills course and specific tasks, which develop their coordination for different types of winter sports. However, there are still a few more events in the works designed to get children onto the slopes in summer.