Level Red goes East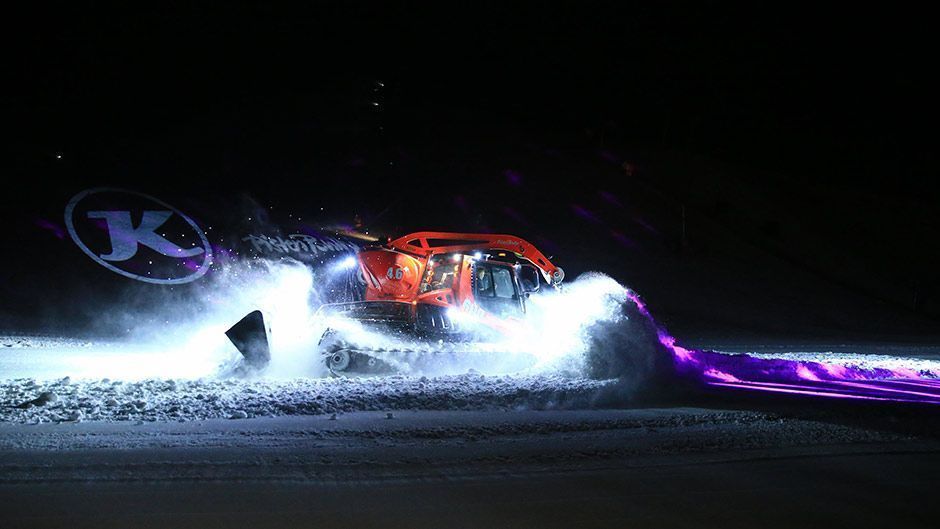 Following the huge LEVEL RED Roadshow in Europe and the USA last year, the new PistenBully 600 is now conquering Asia's ski resorts. The latest vehicle generation from Kässbohrer was presented in the Chinese ski resort Wanlong to launch it on the Chinese market.
Exciting product training
A diverse group of people attended the two-day event: drivers, managers, slope managers – all wanting to see the new PistenBully 600. Guests were treated to a broad programme – ultimately there were numerous technical innovations and patents to discover on the new PistenBully 600. Experts used detailed technical training sessions to explain the impressive developments, such as the double-jointed joystick and the iTerminal. Guests were then able to experience the PistenBully at the wheel for themselves, getting an idea of how powerfully and quietly the vehicle moves through the snow.
Spectacular laser show
The product demonstration was brilliantly accentuated in the evening. A thirty-minute laser show told the story of Kässbohrer's many years of cooperation with customers and dealers in China. Older vehicles that have been part of the fleet at Wanlong for longer were also included in the show. The event proved a successful kick-off for the PistenBully 600 in China. The impressed customers are now looking forward to using the new machines for the first time in the ski resorts.