Never change a winning team
The Nordic World Championships in Oberstdorf, Germany, have, for the third time, chosen to rely on PistenBully to ensure flawless conditions. This partnership has grown over the course of many years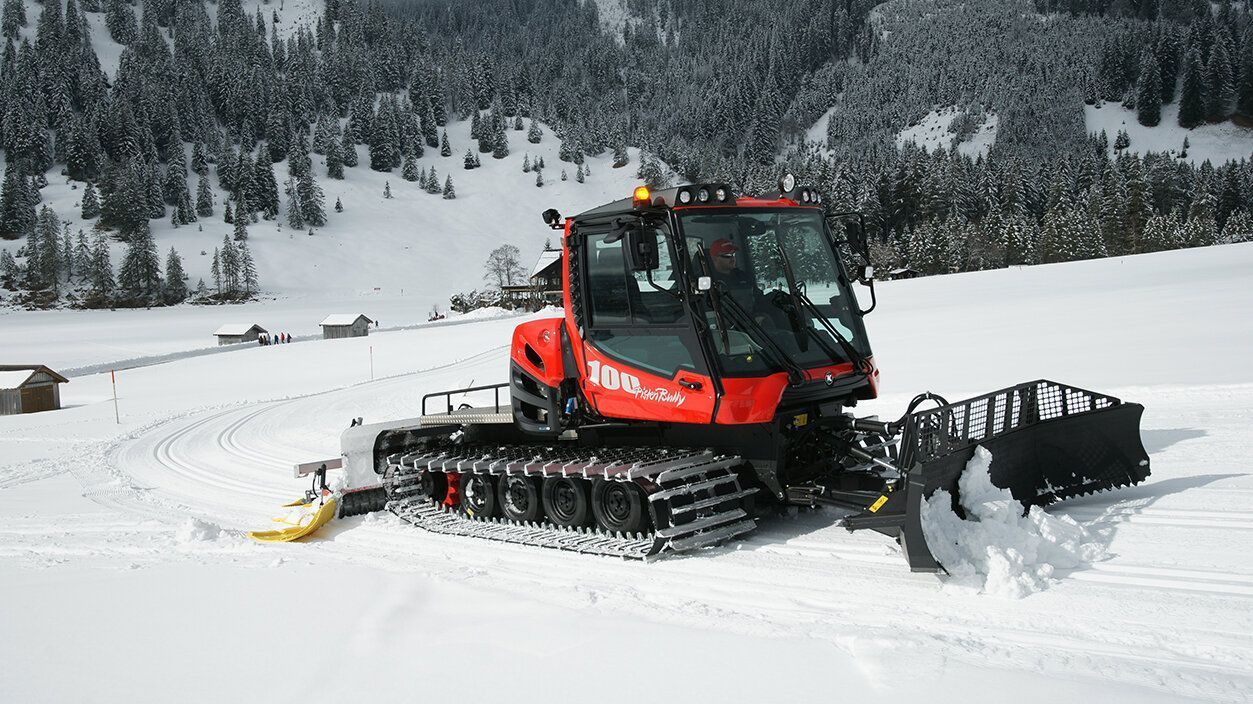 Oberstdorf is well prepared
Meanwhile, the preparations for the 53rd FIS Nordic World Ski Championships are in full swing: Oberstdorf has invested quite a lot and is equipped to play host to the world's best as they create their annual highlight reels. PistenBully has been a trusted name in Oberstdorf for many years. And because the requirements for such a large event are particularly stringent, PistenBully is supporting its loyal customer during the FIS Nordic World Ski Championships with nine additional vehicles. As a result, comprehensive preparation is ensured at all times on the race course and the ski jump.
Partners
"PistenBully vehicles have been roaming around Oberstdorf for as long as I can remember," says Christoph Huber, local service technician for PistenBully in the Allgäu region. Huber grew up in the area and thus vividly recalls seeing the PistenBully 060 and 070 leaving their marks on the slopes when he was a child – and, of course, he recalls the PistenBully 130 D at the Nordic World Championships in 1987.
Fidel Joas was present at the first World Championships back in 1987 and, as of 2004, he is a member of the WC organization committee. His area of responsibility is cross-country skiing: "With PistenBully, it is – and always has been – like being part of a big family. Everyone is there for each other. When we need support, Christoph or one of his colleagues is on site right away. If it's an emergency, even on Christmas or New Year's Eve. Now that's reliability!".
Expert feedback from real-world operations
"The current PistenBully 100 has a little bit of Oberstdorf in it," says Wolfgang Seibert, Test Engineer for PistenBully. The early development phase saw plenty of suggestions and requests, not to mention enthusiasm and dedication from the team at the Oberstdorf sports facilities. This paved the way for diligent testing of the initial prototypes. Their feedback was carefully listened to and successfully implemented.
PistenBully 100 – jack-of-all-trades and pioneer of the new generation
By presenting this vehicle in 2016, Kässbohrer launched an entirely new generation of vehicles – a generation that features the EU 5 engine, the never-before-seen intuitive operating concept and several ergonomic and technical details – which is why it has been and remains a trend-setter for all future models.
In Oberstdorf, it's getting ready for action together with its bigger companions, the PistenBully 600 and PistenBully 600 E+, and the digital solutions from SNOWsat. They are all supporting the organizers together in achieving the goal of a World Championship event of outstanding sustainability – the most important of many reasons behind this collaboration.

Refined tiller for top-notch performance
The snow tillers used in all vehicles at the World Championships stand out for having even more power and versatility. They make it possible to work efficiently while conserving resources. And both terrain and snow are accounted for. The result: An improved slope appearance with uniform, consistent slope conditions. Another major factor behind this is the outstanding design of the fine pitch of the finisher profile, which has been specially optimized for skating. The finer structure offers more stability and makes it possible for athletes to reach maximum speeds without the risk of getting twisted in the tracks.
The perfect conditions for exciting competition. www.oberstdorf2021.com