New tiller for PistenBully 100
Proper use of the tiller can make or break the quality of your slopes and cross-country skiing trails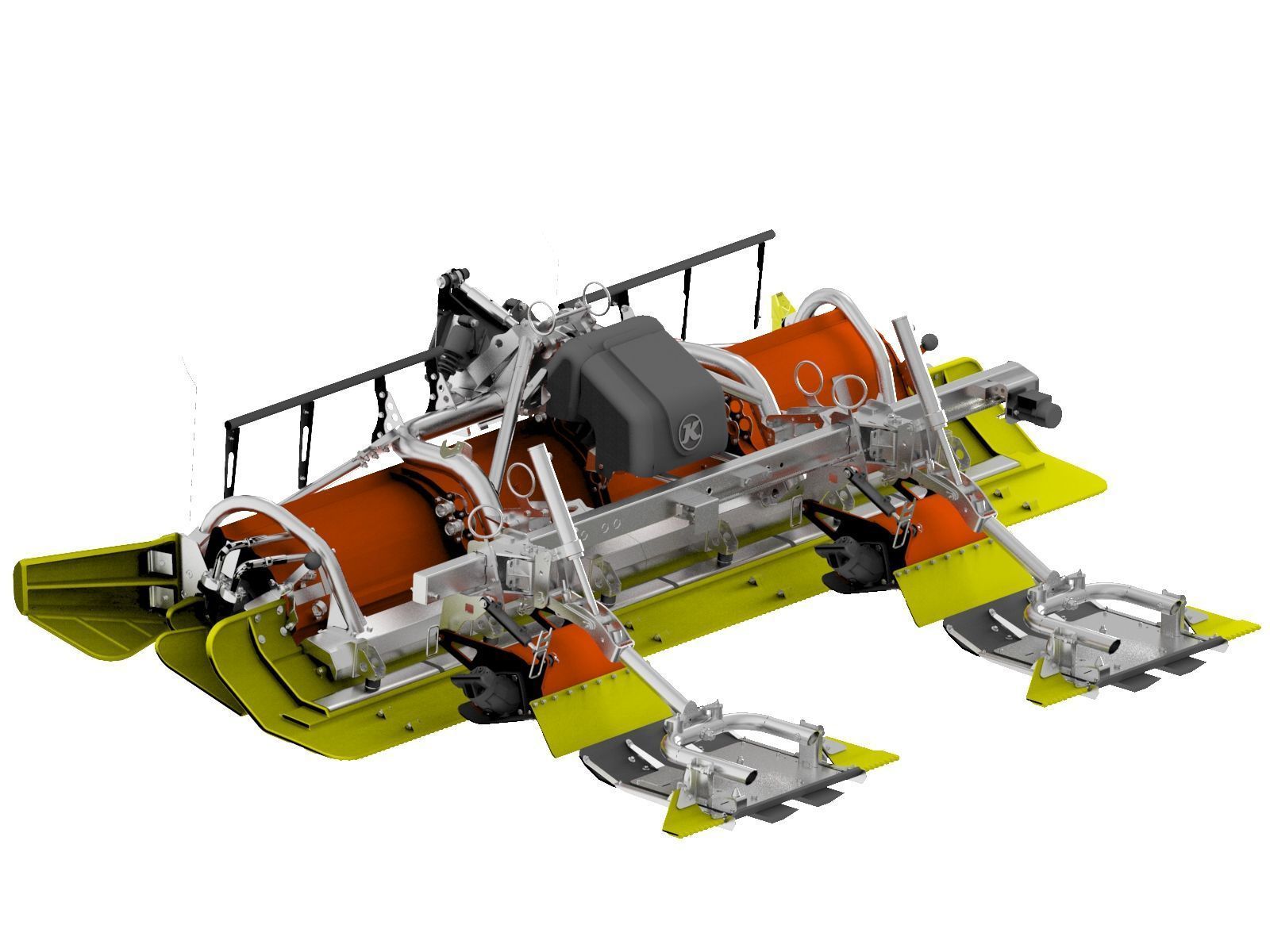 The top-notch results that you have already been getting from the AlpinFlex tiller can now be achieved with the PistenBully 100, too, thanks to the increased flexibility and power of its snow tiller.
The new tiller generation for more efficiency
The new tillers can be extended up to nearly 5 meters using a finisher that folds out hydraulically. The down pressure of the tiller and of the tracking plates can be adjusted independently of each other. All in all, this tiller allows you to work efficiently and conserve resources while taking into account the terrain and snow. It provides high-quality grooming and creates slopes that look even better. And it gives you these results no matter whether you are working on Nordic slopes or in the Alps.
Even better than before
The tried-and-tested finisher support feature is now available for the PistenBully 100, too. It allows you to achieve more uniform slopes as well as a more compact – and therefore more durable – slope surface. It even boosts your efficiency by enabling higher grooming speeds. Large amounts of new snow can also be groomed even better than before.

Flawless!
The new reinforced side finishers make anything possible. Thanks to their new geometry, they guide the snow perfectly. The optimized stroke of the cylinder ensures the ideal positioning of the finisher on the slope. When hydraulically lowered, they extend the working width, particularly for alpine use. You can also raise them when you need to move through narrow passageways.
Simple lever – major effect
Another feature has been taken over from the large PistenBully models: The mechanical snow flap enables precise control of how much snow is in the tiller box, both for snow that is soft, wet or new; and for slopes that are hard and icy. At the same time, it optimally fills in uneven depressions, chain tracks and gaps. The position of the tiller on the slope is steadied, thereby allowing for a higher grooming speed.
Smooth gliding
The finer the slope surface, the more pleasant it is to glide on. That is why the pitch in the finisher profile has been made smaller.
More bite!
The new track tiller shaft has been completely overhauled. It gives you more "bite" now that the power consumption has been optimized through improvements to the shape and arrangement of the teeth as well as the diameter. This means that high grooming speeds are possible even on the hardest, iciest cross-country ski run.
Good suspension!
The spring vibration absorber elements are another new feature. They stabilize the tiller when it is completely lifted and allow the tiller to adapt to the surface with greater flexibility, thereby reducing the component load, particularly of the implement carrier. In short, the tiller lasts even longer, is steadier on the slope and allows you to groom at higher speeds.