PistenBully 600 E+
With 100% fail-safe brake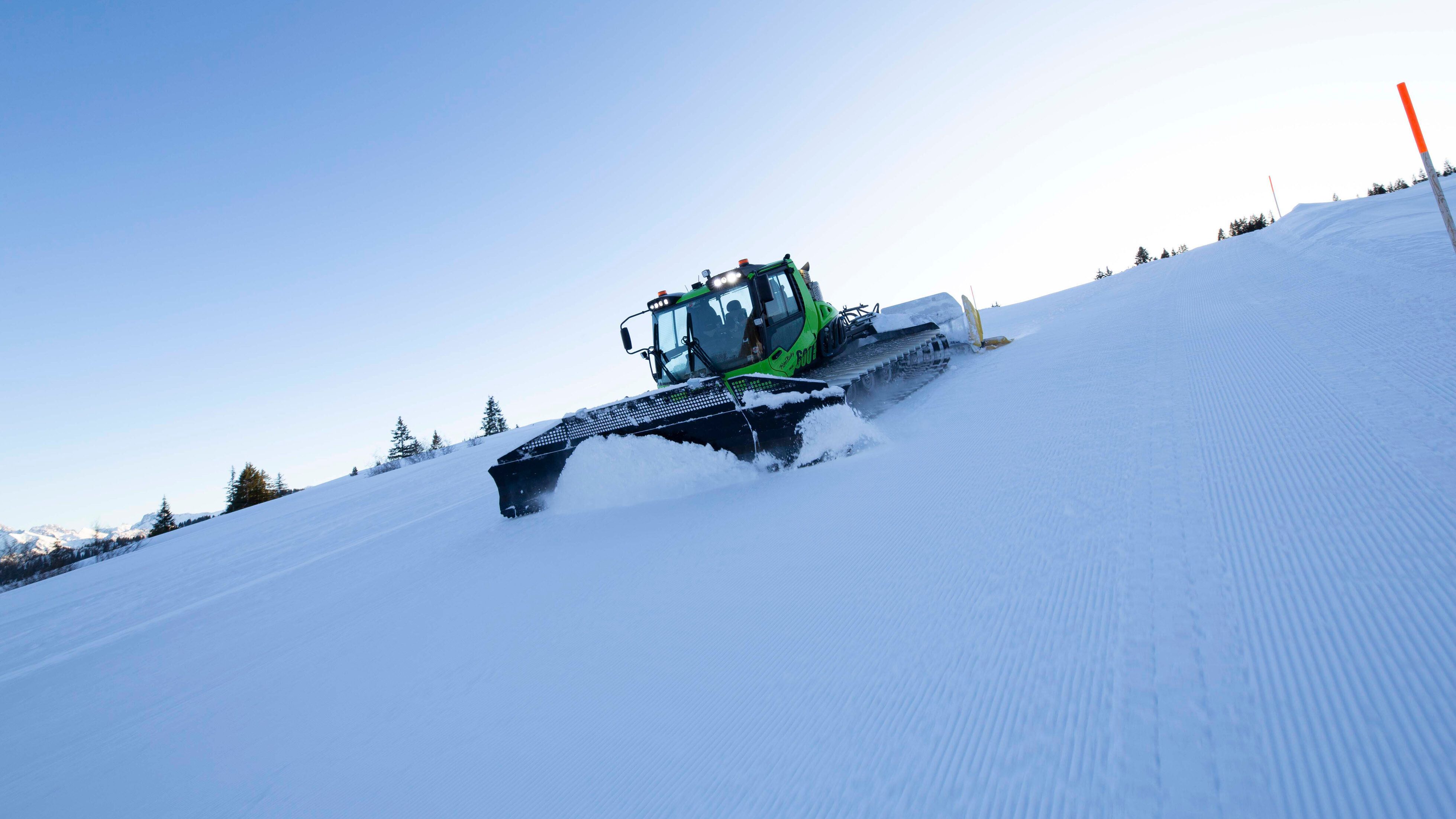 The new PistenBully 600 E+ is raising the bar in sustainable slope operation. It is also setting new standards, however, in terms of safety. For example, by having a redundant brake system that is equipped for any situation, even a brake failure.
Focus on safety
In addition to the electric brake system, the PistenBully 600 E+ has hydraulically activated multiple disc brakes on both propulsion drives. They are designed to be able to decelerate and stop the vehicle in all situations. To make everything as safe as possible for the operators, the engineers at Kässbohrer have placed emphasis on this aspect of the design and run extensive tests to perfect the features they developed.
Double foundation
Each of the two planetary gearboxes has an hydraulically activated, spring-loaded multiple disc brake installed, which acts as a static holding brake in everyday use.
In an emergency, however, it also brings the moving vehicle to a stop. In this case, emergency braking is automatically initiated through the multiple disc brake. To provide the hydraulic brake system with a 100% safeguard, in addition to the general TÜV specifications, a second independent brake valve is installed for redundancy.
Braking you can rely on
The operator doesn't even notice any of that and doesn't have to take any action – because the entire process is automatically carried out by the software control system in the vehicle. The operator can rely on being able to brake safely in an emergency – guaranteed. The PistenBully 600 E+ stops – even on the steepest mountain!