Simply tip-top!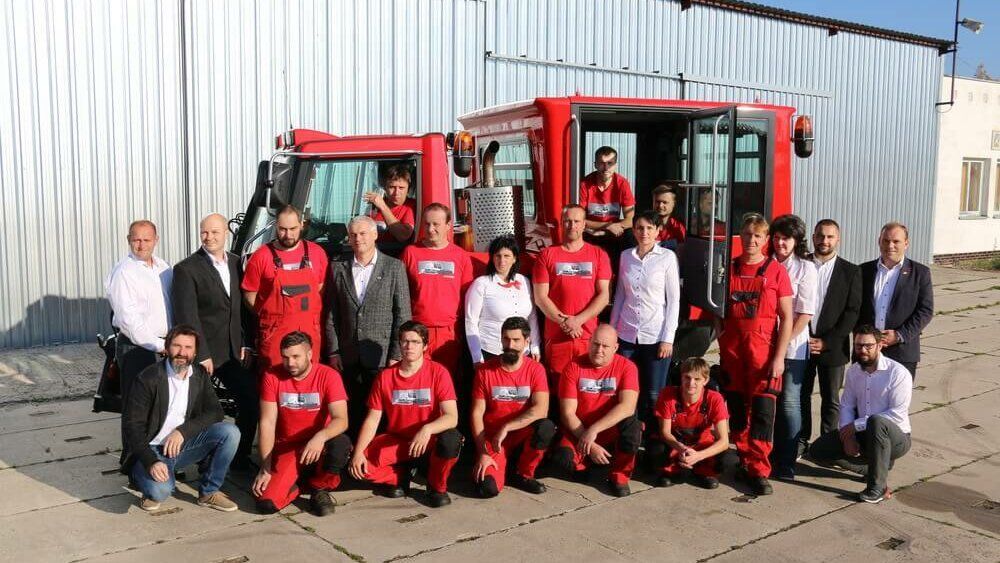 It has been 20 years now since Pavel Lipenský and PistenBully partnered up. In the beginning, still under the name of ŽIVA, Pavel Lipenský, Jirka Pachel and Jan Kosek were handling various service tasks as early as the late 1990s.
As the search for a representative for the Czech Republic was in progress, PistenBully received a recommendation from Austria, and an agreement was quickly reached with ŽIVA. An inspiring collaboration based on trust began. A lot of things have happened in this time. With technical know-how and extraordinary dedication, ŽIVA grew continuously. Finally, in 2009, the sales and service area gained its independence and TopKarMoto came into existence.
Owner and managing director Pavel Lipenský proudly reflects: "Back then Kaessbohrer actively supported the organization of the company – that helped us greatly and is shaping our relationship to this day." TopKarMoto is responsible not only for the Czech Republic, but also for western Poland, and as of late for Slovakia. Since 1993 the company called Termont had represented PistenBully there very successfully. When this defining era came to an end a short while ago, TopKarMoto took over. What is important to both parties are customer and service orientation, innovation and reliability. Important factors for continuing to grow in the market.
TopKarMoto in figures
20 years of collaboration
29 employees
In three countries
Approximately 1,000 PistenBully
At 550 customers
700 service calls per year
PistenBully 100 and 400 are the best-selling vehicle types in the region
Service shop for extensive repairs on multiple large machines