SkiCross Kids Camp 2020
SkiCrossCamp got kids fired up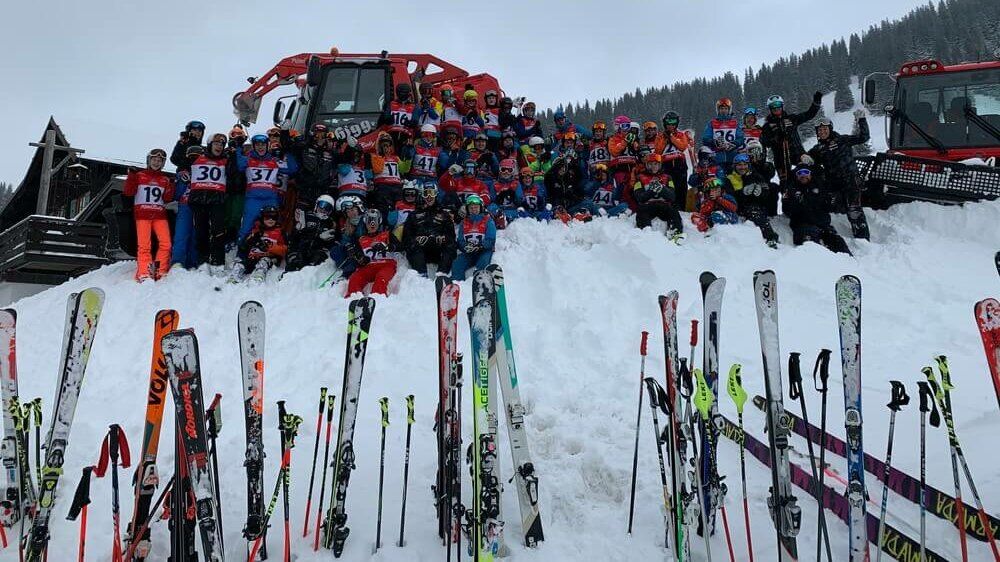 Wonderful new snow at the end of the season, a perfectly groomed slope, motivated DSV athletes and trainers plus the beaming faces of participants—the PistenBully SkiCrossCamp in Grasgehren (near Oberstdorf, Germany) once again made for excitement all around!
Intensive training units
The forty-five kids spent a good four hours in small groups with their personal DSV trainer and were constantly on the move—with no chance of anyone slowing them down: warm-up program, viewing the slope, important tips for the course—that was just the tame beginning... Then they circulated through various training units: start training, individual course sections and, finally, the entire slope at racing speed. An extreme up and down that really worked up an appetite! You can say the kids were wiped out—and quite happy!
World Cup athletes as trainers
A highlight for the participants between the ages of twelve and sixteen was not only the professional course, but above all also their encounter with four trainers and seven athletes of the DSV team, including World Cup athletes such as Tobias Baur and Daniela Maier. That's because they, too, really got involved—and taught their "protégés" a few tricks.
Valuable tips, lots of fun and action
"It is incredibly wonderful to see how much fun the kids have on the SkiCross slope!", says the delighted DSV trainer Dennis vom Brocke. The parents who had struggled through to Grasgehren in the morning with snow chains were also thrilled: "This was a great day for our kids—and for us! Thank you very much!"
Some of the youth took advantage of the opportunity on the following day to still be there for the "SX Next Generation Tour" and put their newly acquired skills to the test. The "SX Next Generation Tour" is offered by the DSV as a race series that lets young downhill racers enter the competition format of Ski Cross.
Working together
At the PistenBully KidsCamps everyone worked together again to make the event so successful. Special thanks go to Skiparadies Grasgehren and all participating athletes and trainers of the DSV for ideal conditions, lots of information and above all lots of fun! The enthusiasm shown by the participants shows that the Kids' Camps have hit a nerve: technical advances on the slopes, combined with great fun and plenty of action.