Around 90% less CO₂ emissions!
PistenBully is on the road to sustainability with HVO fuel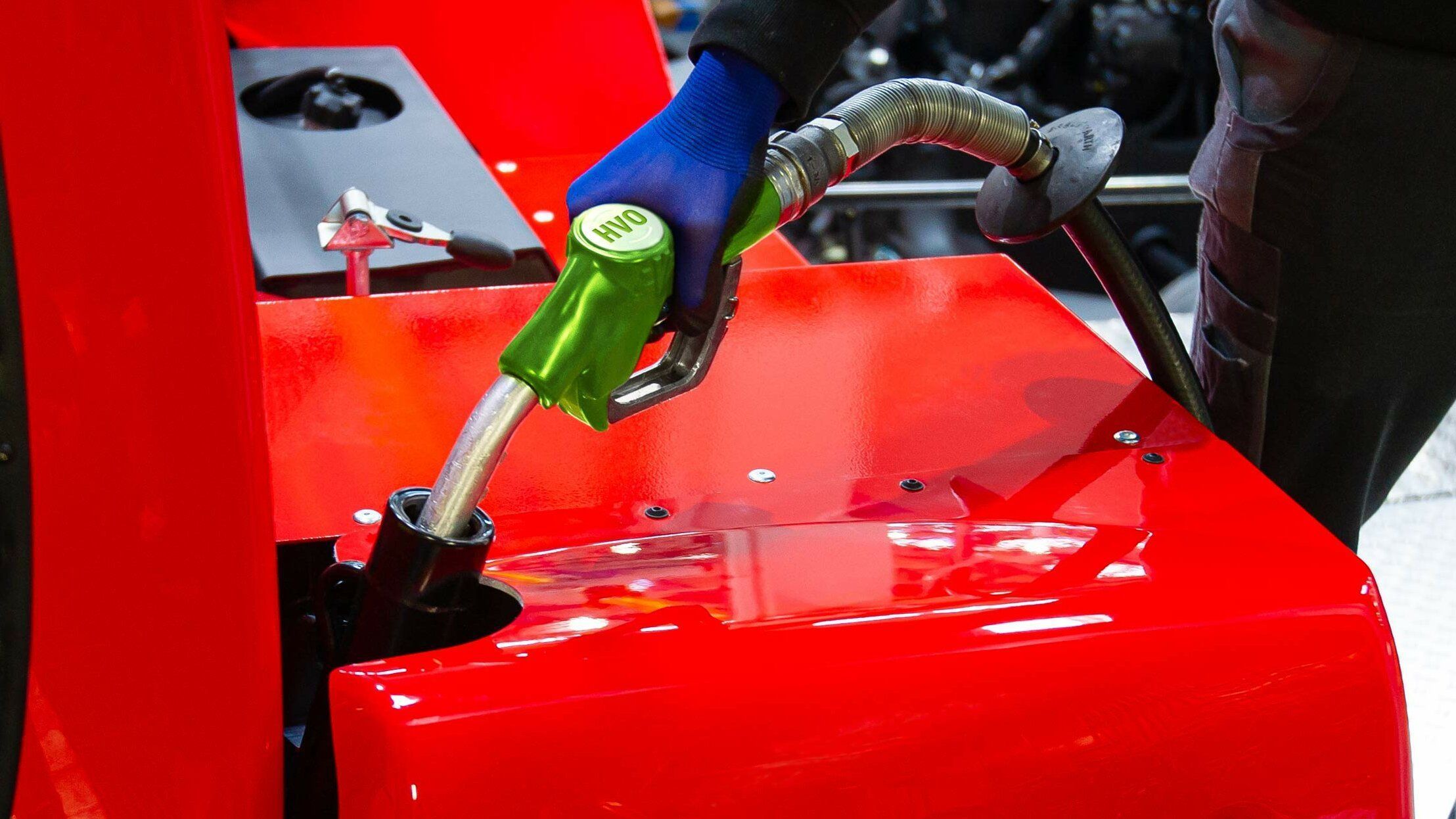 At Kässbohrer, another milestone in sustainability is on the horizon: The use of clean HVO fuel to support ski resorts in their efforts for more climate neutrality. Every PistenBully from the 2022 model year onwards will make their way onto the world's slopes with pure HVO fuel (Hydrotreated Vegetable Oil). This is based on hydrogenated vegetable and animal fat waste and reduces CO₂ emissions by around 90% for every hour of operation compared with conventional diesel.
Turning waste fat into clean fuel
HVO is produced synthetically through a process known as hydrogenation from waste fat from the food industry, fisheries and slaughterhouses, and vegetable oils (which are not intended for the food industry). The result is a high-quality fuel made from renewable raw materials whose chemical structure is identical to that of fossil diesel and can therefore replace it completely. The fossil-free HVO fuel protects the environment with around 90% less CO₂ emissions. Other advantages: non-toxic, biodegradable, low odor - with better combustion and filterability. Particularly important for use in snow: HVO has a down to -10 degrees better cold temperature resistance than a conventional winter diesel fuel. Incidentally, the HVO fuel used by Kässbohrer does not contain any palm oil at all.
Easy to use in any PistenBully of the current generation
Change your mindset, order HVO, fill up your PistenBully with it, and immediately reduce CO₂ - the switch to synthetic diesel is as simple as can be. Modification of the engine is not necessary. HVO can be mixed with commercial diesel or used 100% pure. In addition to the massive CO₂ reduction, there are other advantages: Because this synthetically produced fuel burns cleaner, around 30% fewer harmful particles are emitted.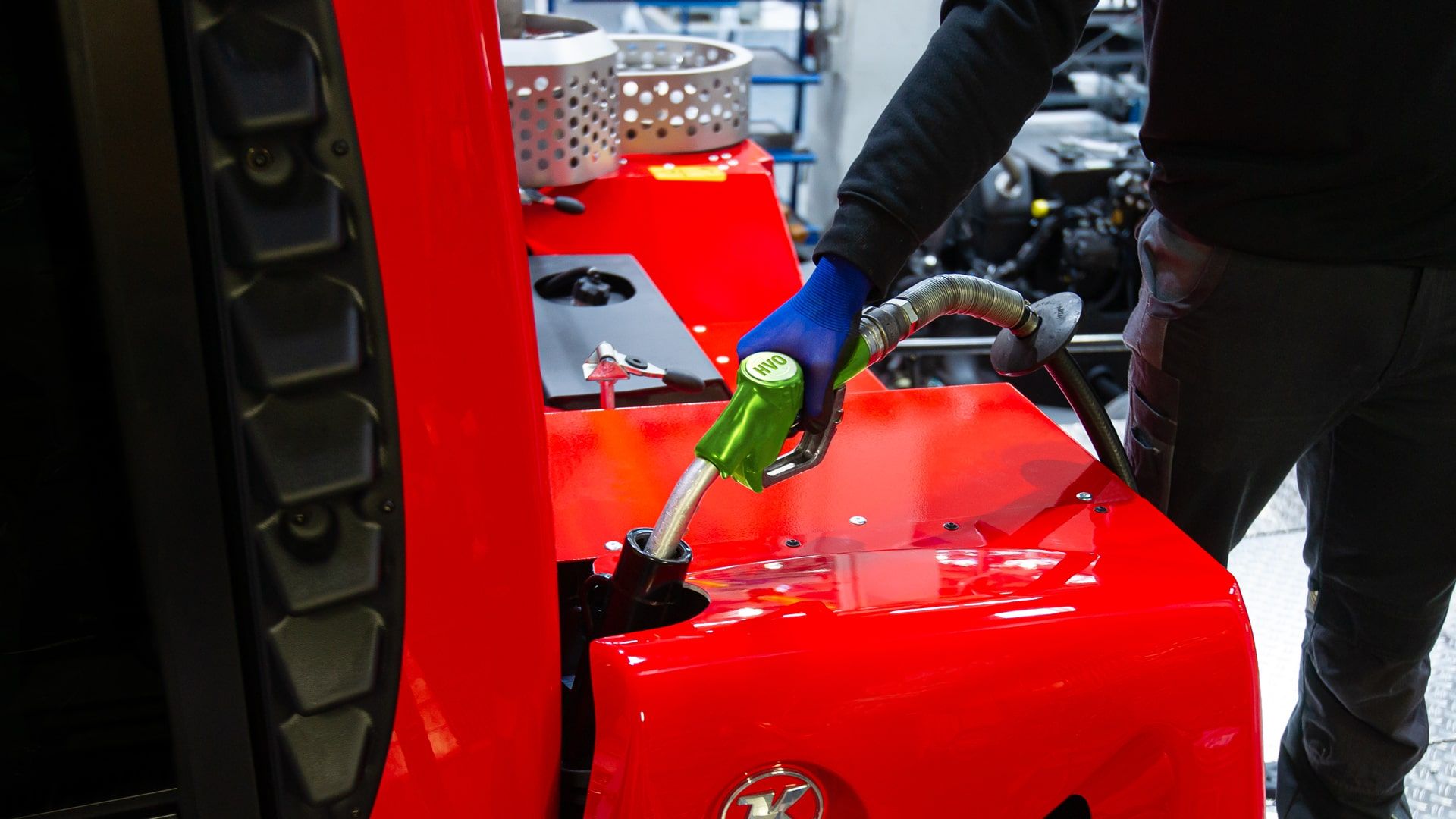 "For years now, all of our actions have been significantly focused on environmental considerations. For a long time now, we have been optimizing the use of resources in all areas. We started doing this around ten years ago with the first PistenBully 600 E+. SNOWsat plays a major role in efficient and resource-saving slope and fleet management. But our large photovoltaic system in Laupheim also contributes to this commitment. With the use of HVO, we are now taking another decisive step: we are offering ski resorts a fast and effective solution to support them in their efforts to achieve greater climate neutrality."
Jens Rottmair, CEO of Kässbohrer Geländefahrzeug AG