PistenBully 600 Select
Irresistible selling points for the PistenBully 600 Select: SNOWsat, extended warranty, trade-in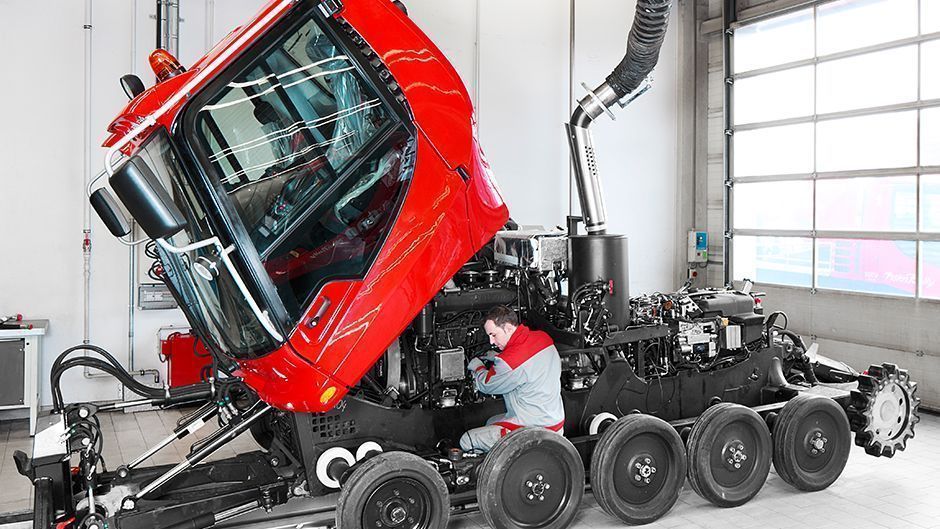 The PistenBully 600 Select is the premium preowned model from Kässbohrer. With high-end parts, an engine completely overhauled by Mercedes, an update to the current state of technology and the new vehicle warranty, it is the perfect alternative to a brand-new PistenBully. Now Kässbohrer is adding even more benefits.
SNOWsat ready
Customers used to have to decide before the overhaul whether or not to opt for SNOWsat. Now, they can postpone this decision: All PistenBully 600 Select vehicles are now SNOWsat ready. No matter when you decide to use SNOWsat (or whether you decide to at all), the option is provided. It makes it easy, the Select can be integrated into the SNOWsat fleet at any time.
New vehicle warranty extended
From the beginning, PistenBully 600 Select vehicles have come with a full manufacturer's warranty, just like all new PistenBully vehicles. Kässbohrer's high investment in the quality of the "as good as new" model is demonstrated by this offer – there is now an option to extend the new vehicle warranty to three years. With that, you will have peace of mind going forward.
Guaranteed!
Bring us your used vehicles!
Preowned PistenBully vehicles are and will remain very much in demand. Therefore, Kässbohrer is continually scouting for vehicles from the 300 PistenBully series. Now, if you trade in your PistenBully 300 when purchasing a PistenBully 600, you can expect a take-back bonus of up to €20,000 – depending on the condition and age of the PistenBully 300. That is significantly more than you'll ever see listed in Schwacke (a guide for buying and selling used vehicles on the German market).
Select it!