Project start in Hintertux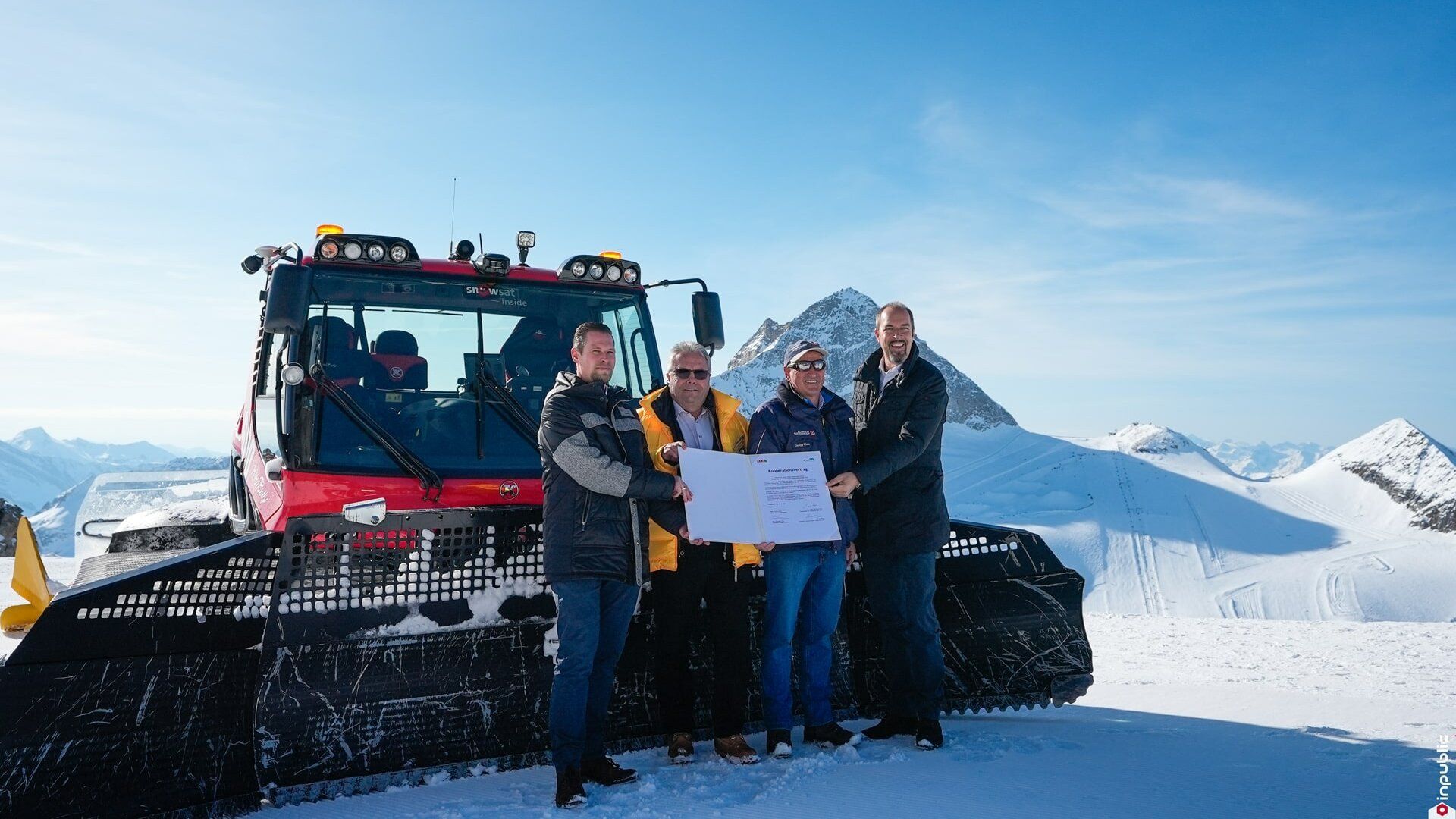 When it comes to alternative drives, PistenBully doesn't put all its eggs only in one basket. It is also a supporting member of the eFuel Alliance Austria. With the pilot test on the Hintertux Glacier, the eFuel Alliance Austria is looking for an environmentally friendly solution for the future of CO2 neutral snow grooming: A PistenBully is operated here with eFuel and scientifically accompanied.
EFuels are synthetically produced liquid fuels. They are produced from hydrogen. The energy required originates from wind and solar plants. By synthesizing with CO2, the "power-to-liquid" process and renewable energies, eFuel can be produced in a climate-neutral way.
A major advantage is that when using eFuel, "no major modification to the engines or fuel infrastructure is required," explains Christian Paar, Managing Director of Kässbohrer Austria GmbH. And the most decisive argument: eFuel can be produced in unlimited quantities. As part of the pilot project, a PistenBully is operated with eFuel and scientifically accompanied to test the functionality in use under real conditions. With 30 million liters of fuel per year for snow groomers in Austrian ski resorts, this could save up to 40,000 tons of CO2 annually.