Digital customer interaction via app
Fast and easy using QR code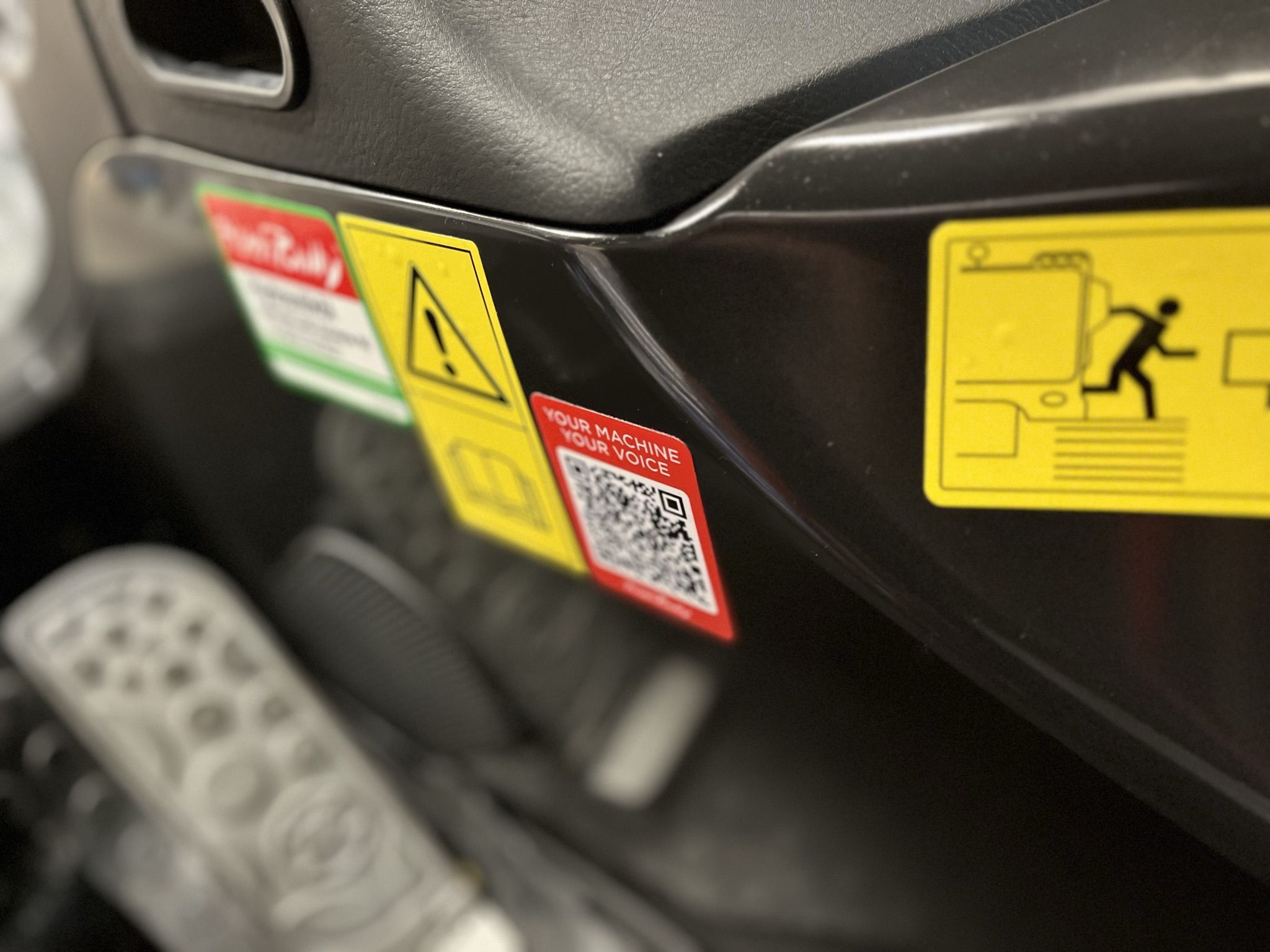 An innovative digital solution makes it possible for customers and users of PistenBully and other Kässbohrer equipment to be directly connected to Kässbohrer: from the driver's seat directly to Product Management or vice versa. Thus Kässbohrer also consistently moves ahead in digitalization.
Digital product information
After intensive tests, there is now a QR code on all newly shipped vehicles of the PistenBully, BeachTech and PowerBully brands. You can use this QR code for fast and easy access to relevant product information such as technical data, product videos, operator's manuals and service information. This way it is possible to retrieve information digitally even from remote locations of operation and outside the usual business hours – in other words, at the very time that the operators are using our vehicles.
Valuable commodity: customer feedback
Above all, however, the underlying product-specific web app solution from ECHO PRM also allows for interaction. As a result, Kässbohrer gains meaningful feedback from customers. Aside from the possibility of direct, fast contact in case of questions, customers and users can also give their feedback to the manufacturer by responding to a short product survey. Direct interaction with the user of the machine creates added value all around!
YOUR MACHINE YOUR VOICE
Click here to go to the app
Interaction made easy
Users do not have to install any app or register. Instead, they simply scan the code and a product-specific interaction page opens with a simple user interface. This innovative solution brings Kässbohrer very close to the market and the customer. And that is exactly what distinguishes Kässbohrer Geländefahrzeug AG: the constant, market-driven development of vehicles based on customer feedback!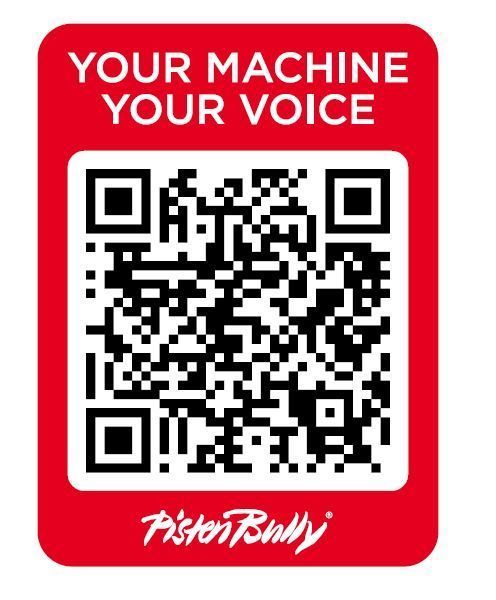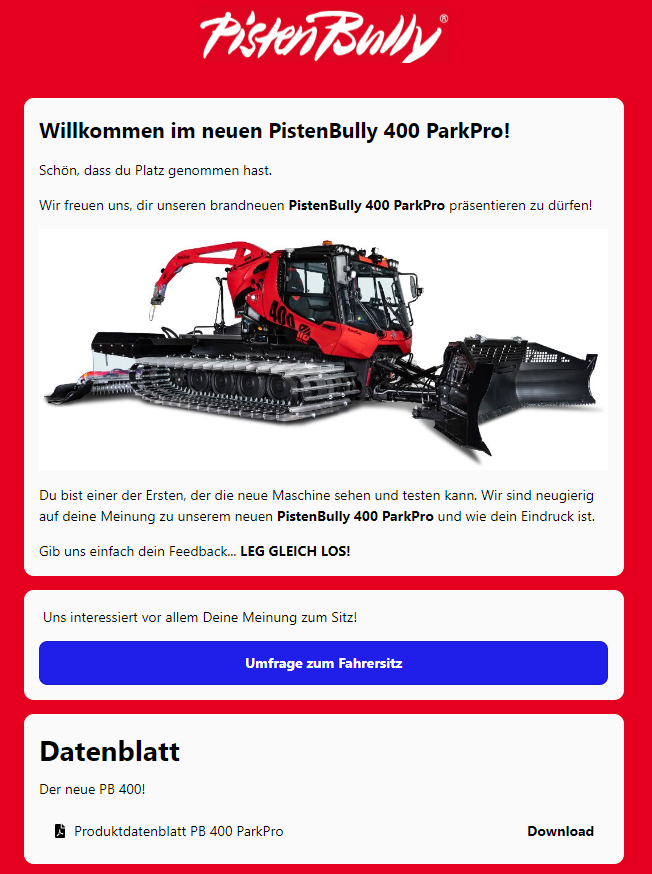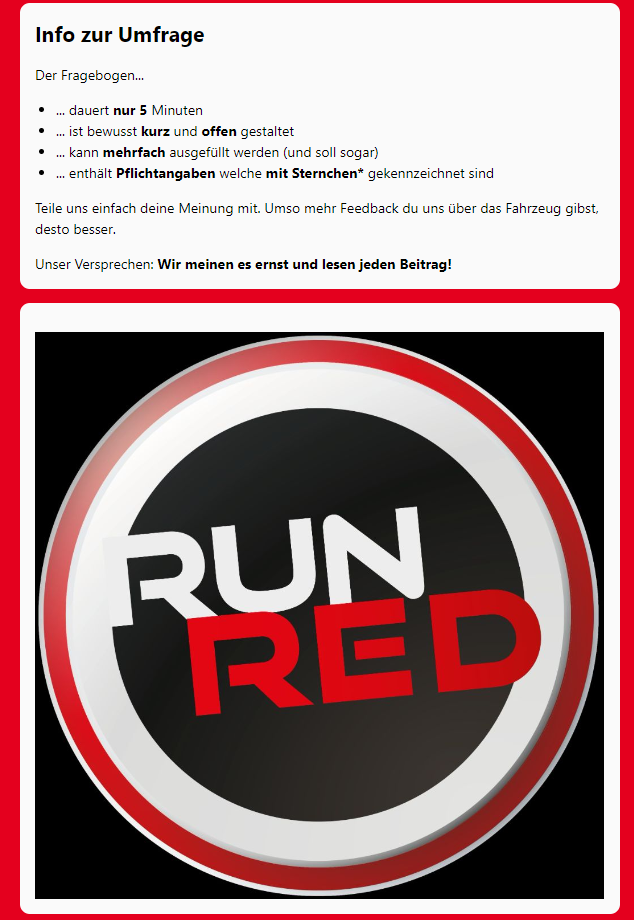 Die Web-App-Lösung von ECHO PRM bietet eine einfache Möglichkeit für aussagekräftiges Kundenfeedback, auf welches Kässbohrer großen Wert legt.