PistenBully with biodegradable hydraulic oil
Approximately 25% longer standard period of use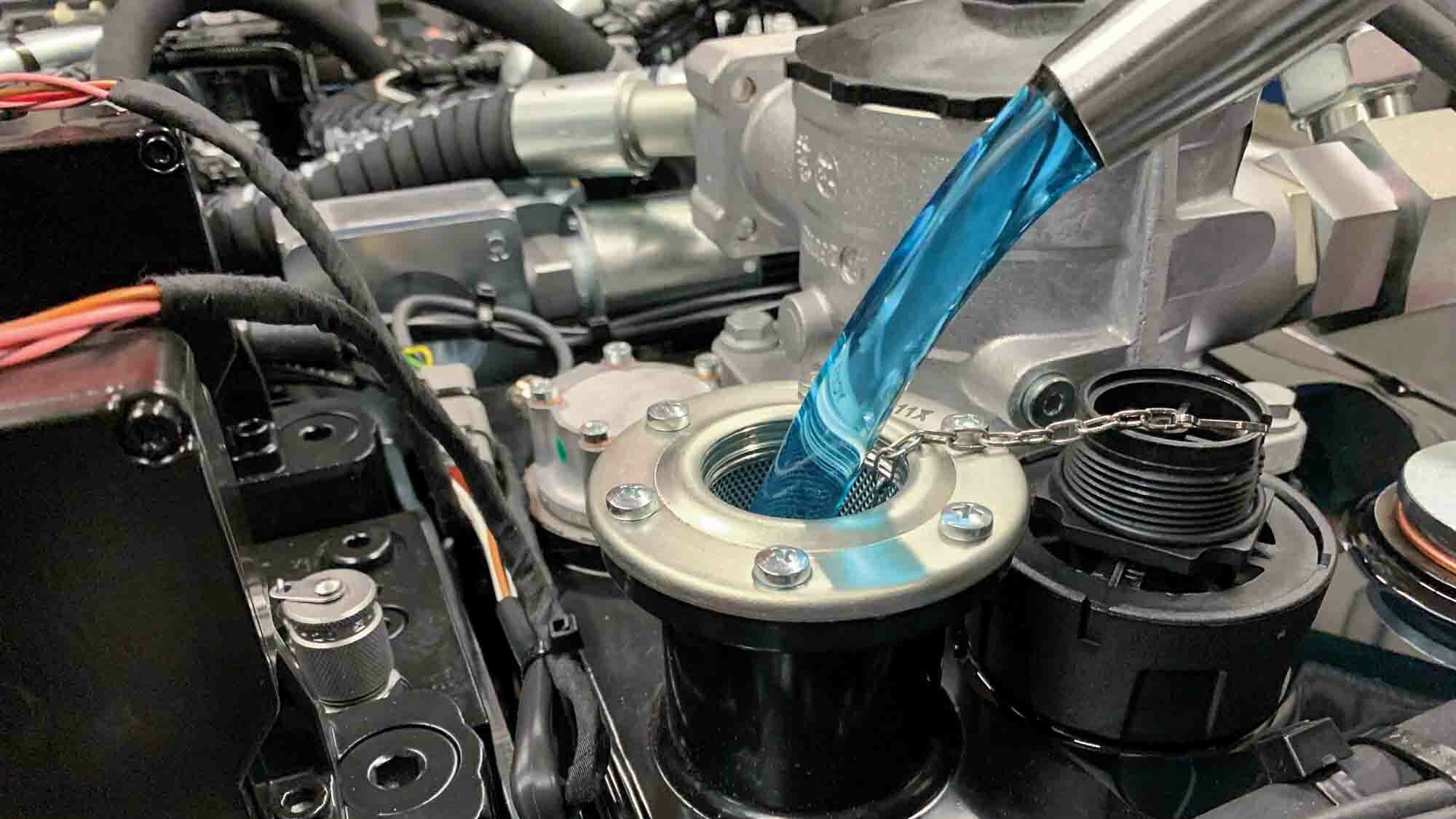 In the course of our ongoing quality improvement and our efforts to achieve more and more sustainability, PistenBully will use only biodegradable hydraulic oil, effective immediately.
At the factory, all vehicles are filled with high-quality "Extreme 50" oil, which is based on poly-alpha-olefin. From a technical standpoint, this biodegradable high-performance oil has excellent viscosity characteristic curves, very good cold-start properties and fuel economy as demonstrated in fleet tests. Better lubricating properties extend the period of use by approximately 25%. In addition, resources are conserved as the change intervals are extended so that only one oil change per season is necessary.

Tests under extreme conditions in Antarctica have proven that biodegradable hydraulic oil has impressive cold-start properties down to -40 °C.