One thousand professional vehicles for ski slopes around the world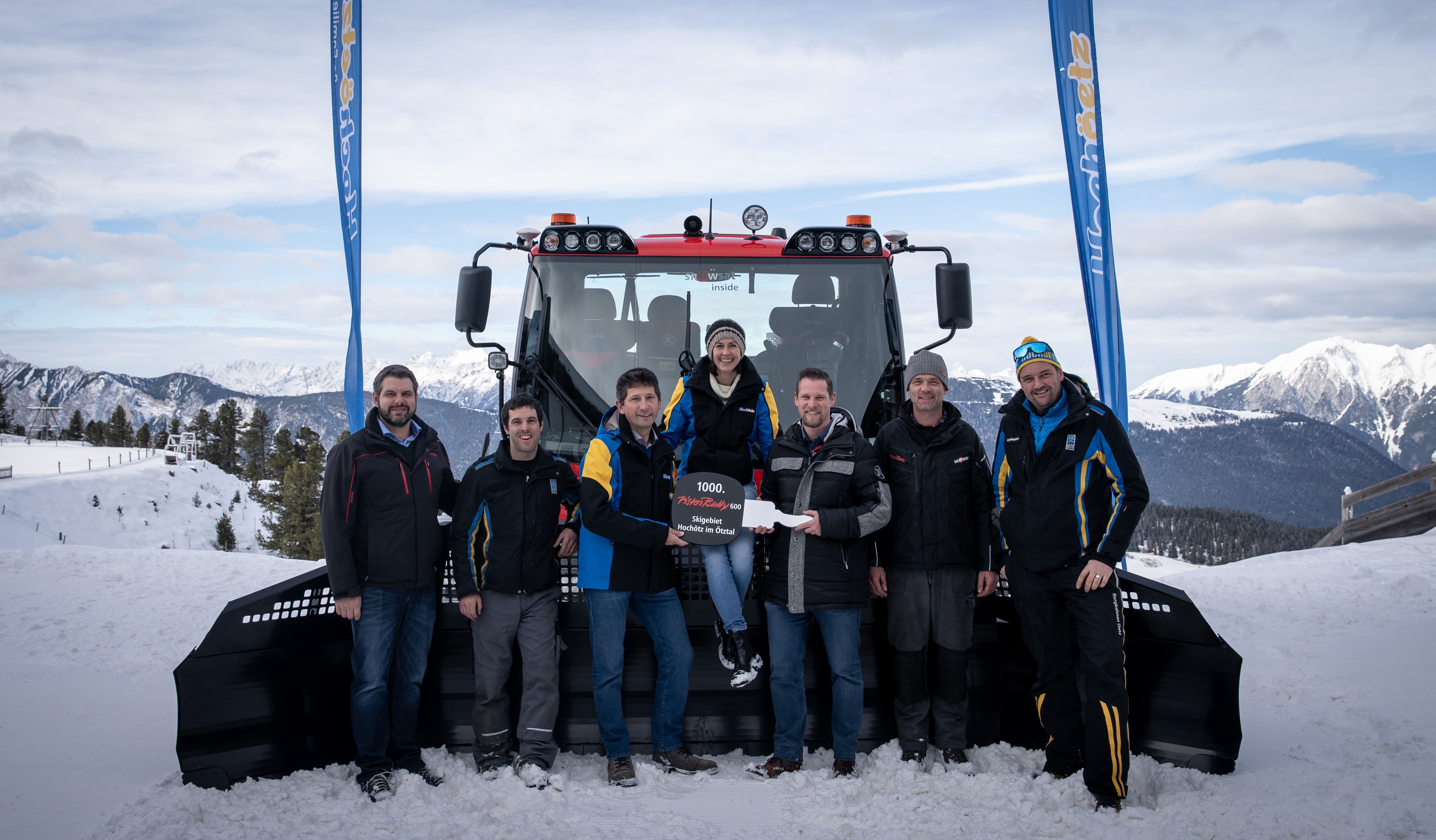 The success story of the PistenBully 600 is impressive: Starting with its introduction in 2005, it set a milestone in slope preparation. Now, even its current generation, introduced in 2018 with the "LevelRed" tag, can look back at an impressive career around the world. Now the 1000th vehicle of the current series has been handed over to its proud owner, the Austrian ski area of Hochoetz.
Valuable partnership
One reason why Hochoetz chooses PistenBully again and again is this: "Our ski area and the red PistenBully vehicles share the same values. They are quality products that are a testament to long-term considerations. As the operations manager of the vehicle fleet, I rely on durable machines that perform well even in extreme situations. For this reason, Kässbohrer is a great partner for us," says Christoph Köll, operations manager of the vehicle fleet.
"We also collaborated very closely with our customers to develop the PistenBully 600. The outcome was a machine whose operating concept and features are so unique so that it has been making a statement ever since its introduction," confirms Christian Paar, Managing Director of Kässbohrer Austria GmbH. In addition, all 6 vehicles in the ski area are equipped with SNOWsat – a clear commitment to environmental protection. "I am highly pleased to see this 1000th vehicle in operation in Hochoetz now!"
Power, efficiency, sustainability and driving comfort
The PistenBully 600 sets standards. In this first snow groomer with an EU Stage V engine and standard diesel particulate filter, great importance was placed on making it environmentally friendly. Best power-to-weight ratio and, at the same time, extremely high power output embody sustainable and efficient slope management of the highest order. The ingenious assistance systems such as AutoTracer, SlopeTracer and AutoWinch are particularly useful if there is a need for extreme gradeability and pushing performance.
Info:
Hochoetz: Downhill skiing in complete relaxation
On more than 41 kilometers (25 miles) of slopes, the family-friendly ski area with 13 lift installations offers the best conditions for many sunny days and fun in the snow. Six PistenBully vehicles from the various series make it all possible.