PistenBully Summer Skicross Kids Camp
Skicross in summer? PistenBully makes it possible!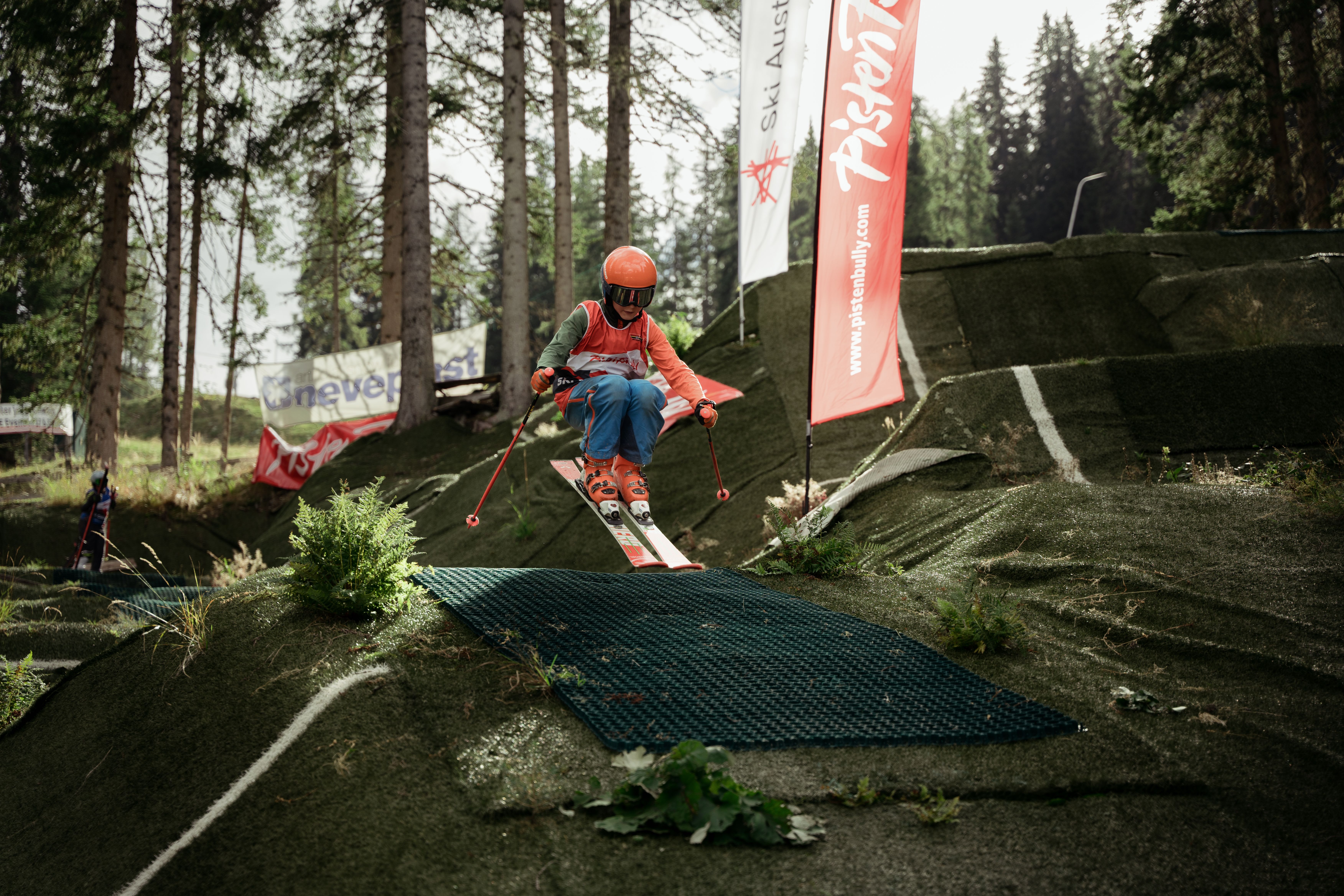 Promoting young talent - a matter close to Kässbohrer's heart. The DSV, ÖSV and PistenBully are united by their love of skiing and their constant focus on the future. In addition to the Skicross Kids Camp last March, a summer Skicross Kids Camp has now been organized for the first time to get children excited about skiing.
Under the professional guidance of experienced coaches and athletes of the DSV and ÖSV, a total of 19 kids were introduced step by step to the individual elements of skicross - the Crosspark Reiteralm (AT) was perfectly suited for the so-called "Greencross". Valuable tips and lots of action were pre-programmed.
At the PistenBully Kids Camp, everyone once again pulled together to make the camp so successful - a big thank you goes to the Crosspark Reiteralm as well as the participating athletes and coaches of the DSV and ÖSV for their great commitment!