100E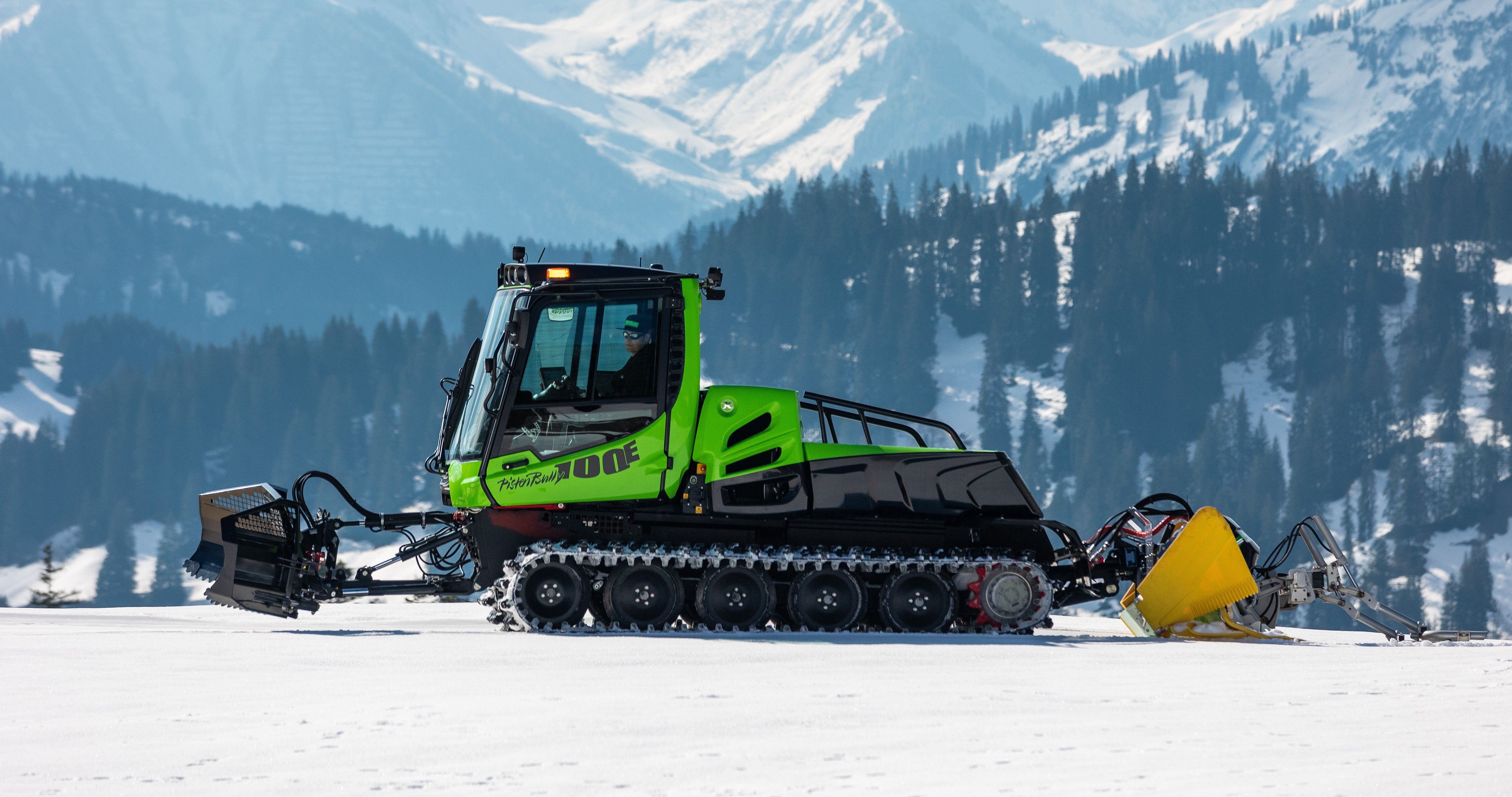 The first All-electrically
driven snow groomer
PistenBully 100 E: Electrifying sustainable. Shaping the future.
With the PistenBully 100 E, Kässbohrer brings the first fully-electric PistenBully on the snow. Preferably on trails, for that matter, as this is where the electric drive concept can best show its strengths! The hydrostatic drive and the drive of the tiller have been replaced by three electric motors. This offers direct power transmission and an efficiency increase of ca. 20 % compared to a central electric motor – and so also a 20 % increase in range per charging cycle.
100 % emission-free – 0 g CO2 /h
Minimum charging time: 2 hours at 100 kW SoC
Average drive time: up to 3 hours (depending on power consumption)
Speed: 0 – 20 km/h stepless
Our PistenBully 100 E 2023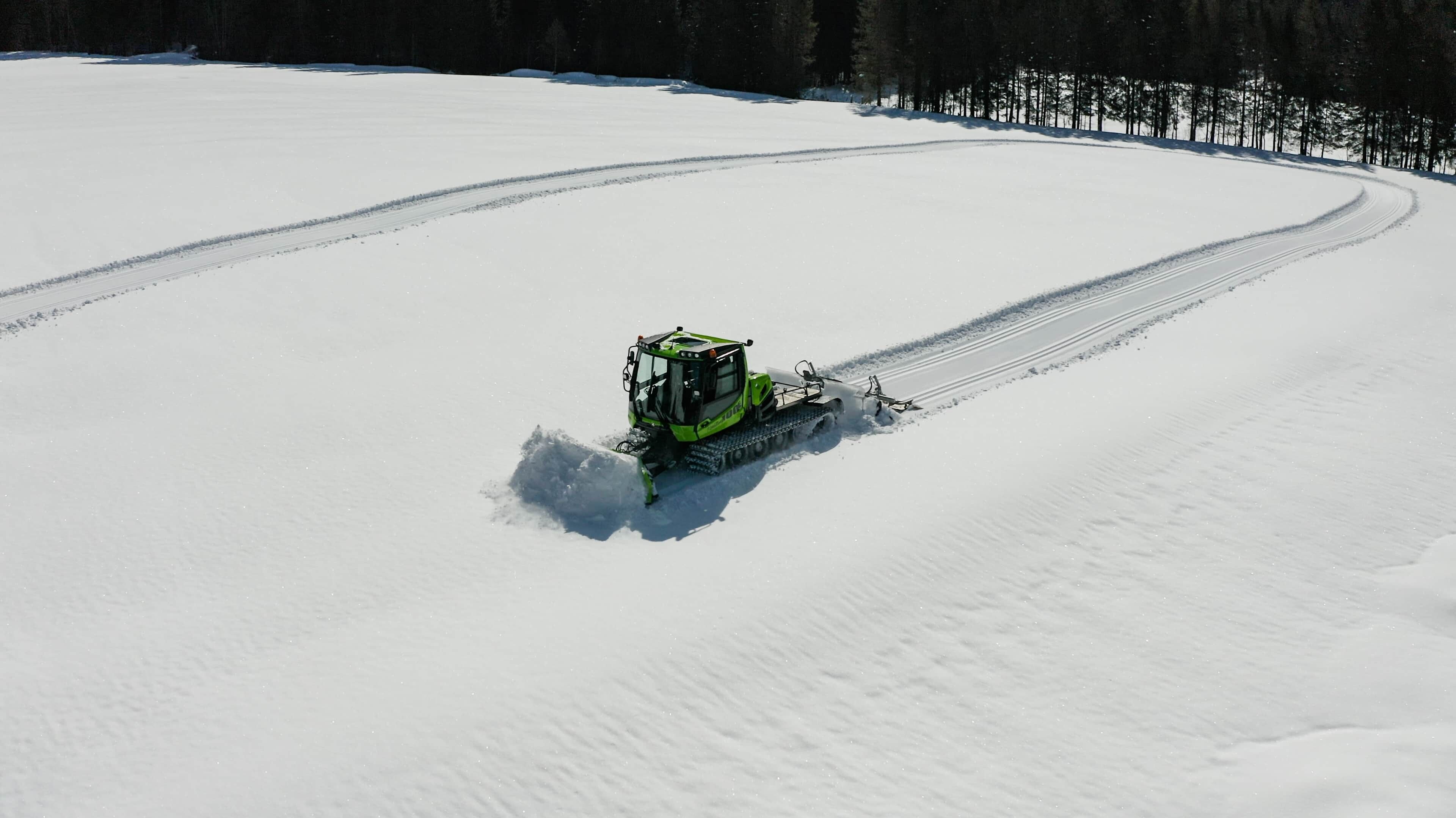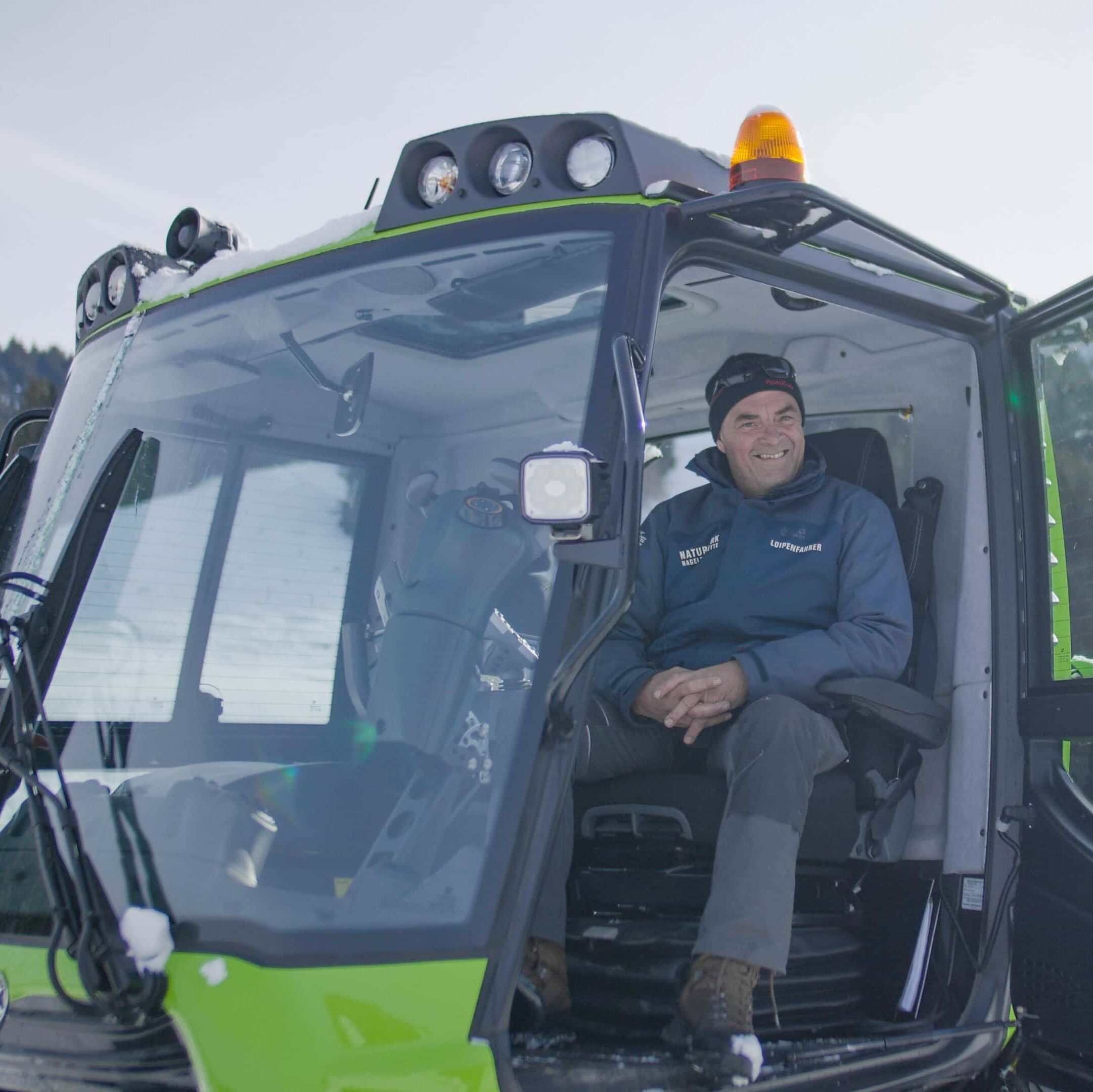 "

The advantages of the electric snow groomer are: You don't hear anything, and there aren't any exhaust emissions. You just drive off, because the operation is exactly the same as with the other models.
PistenBully 100 E: Balderschwang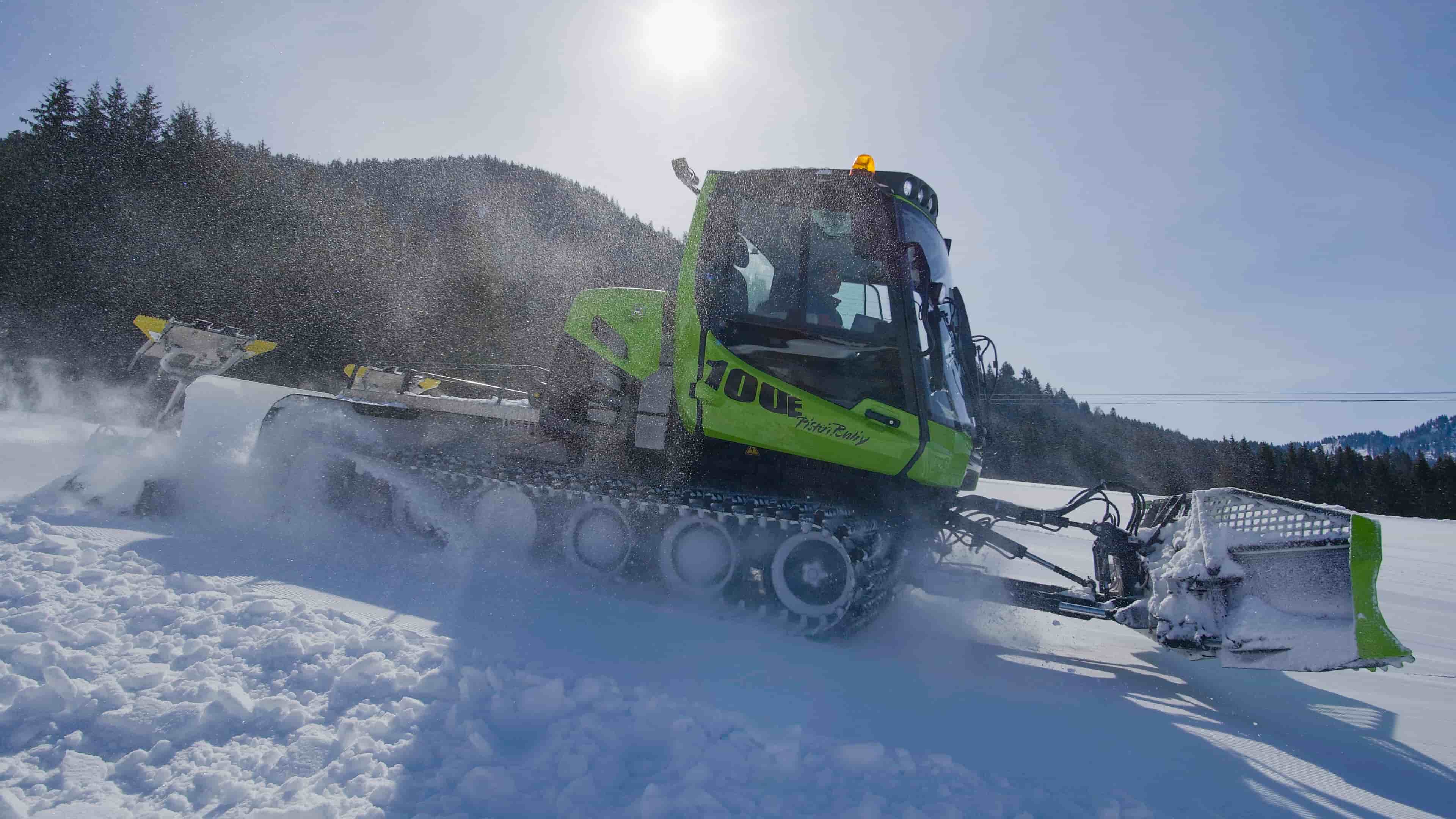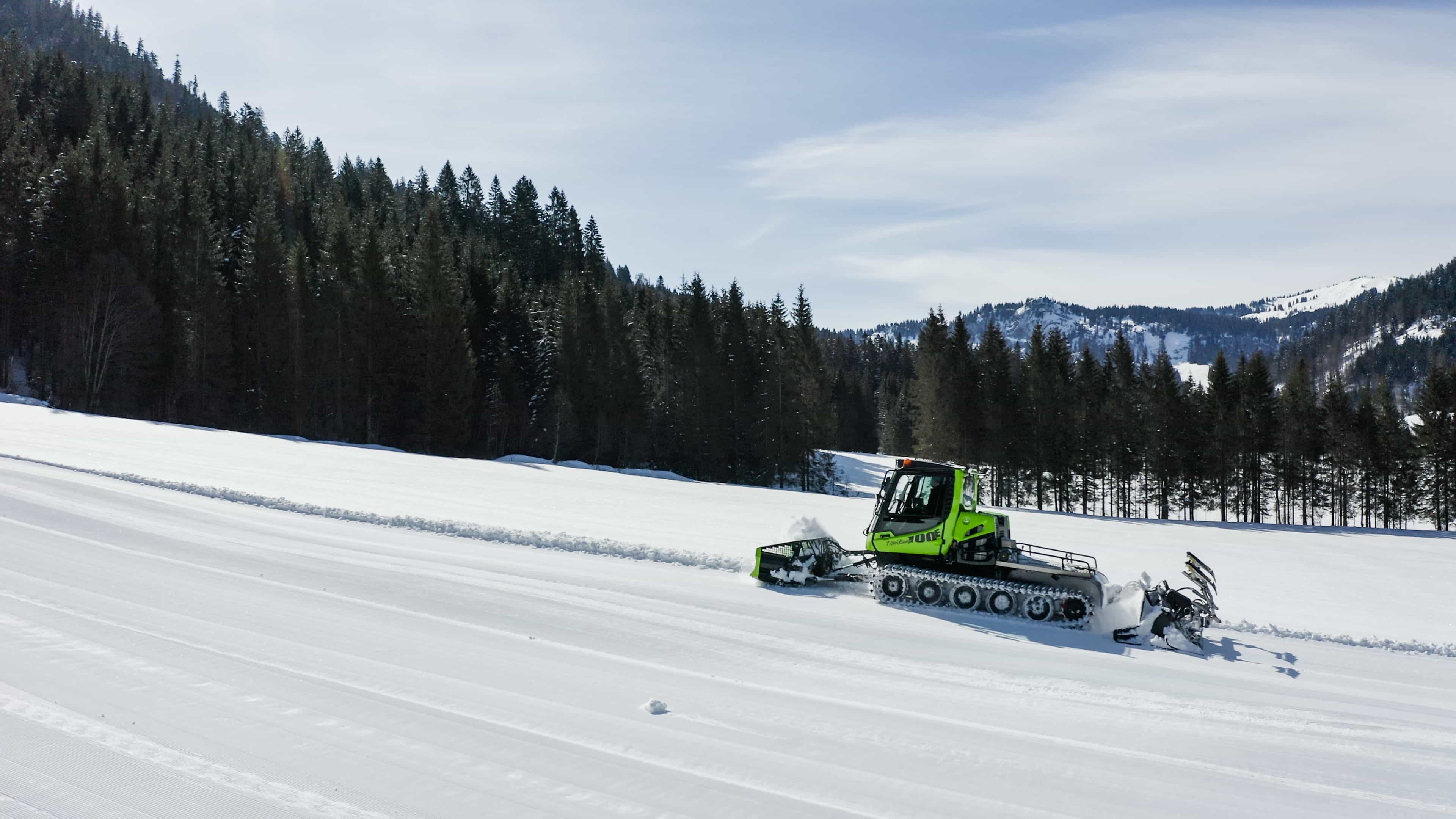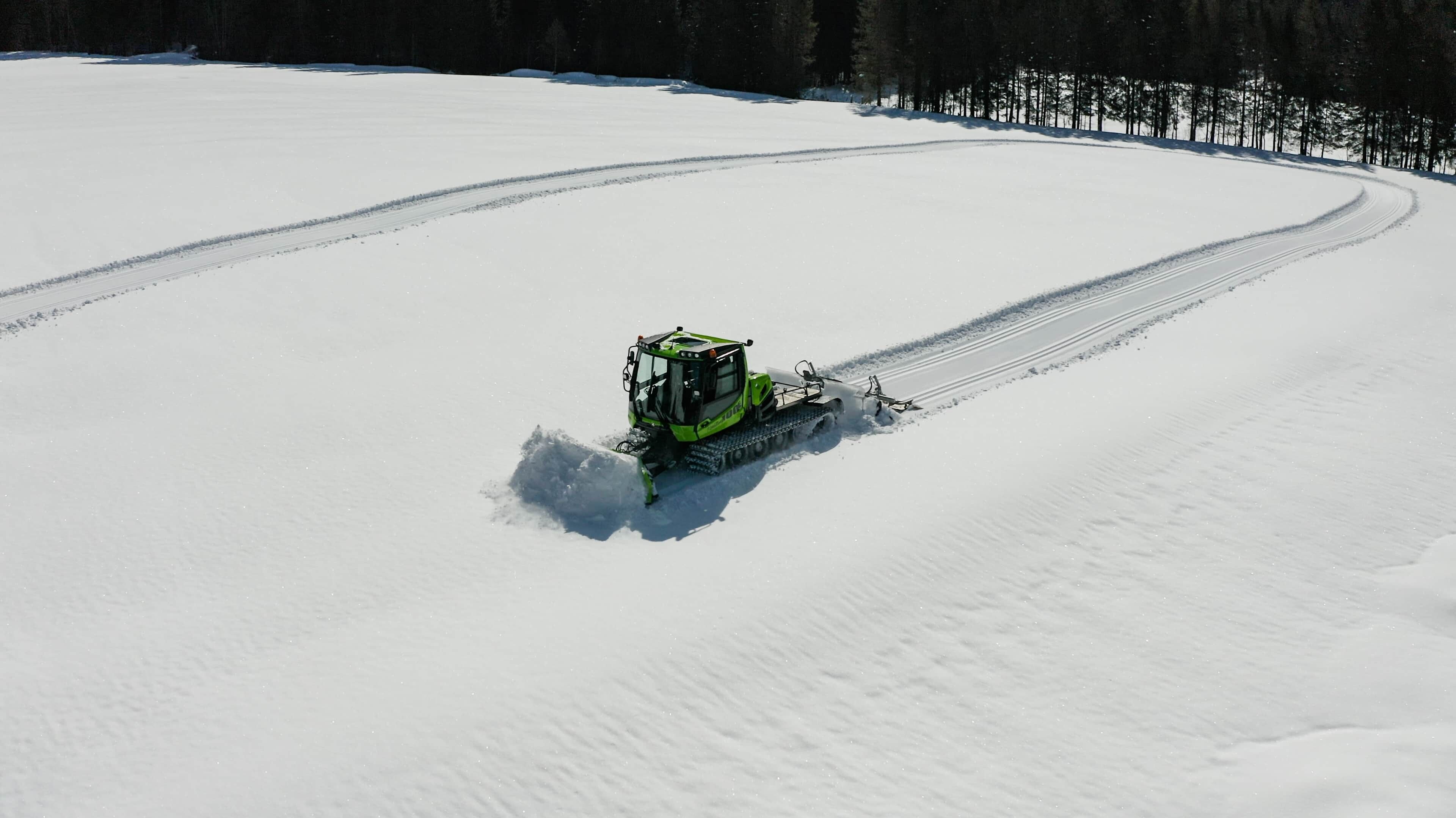 "

The Balderschwang community sees itself as a model community for sustainable, nature-based tourism. It's a perfect fit for that to have a PistenBully that is powered 100% emission-free for grooming trails and slopes.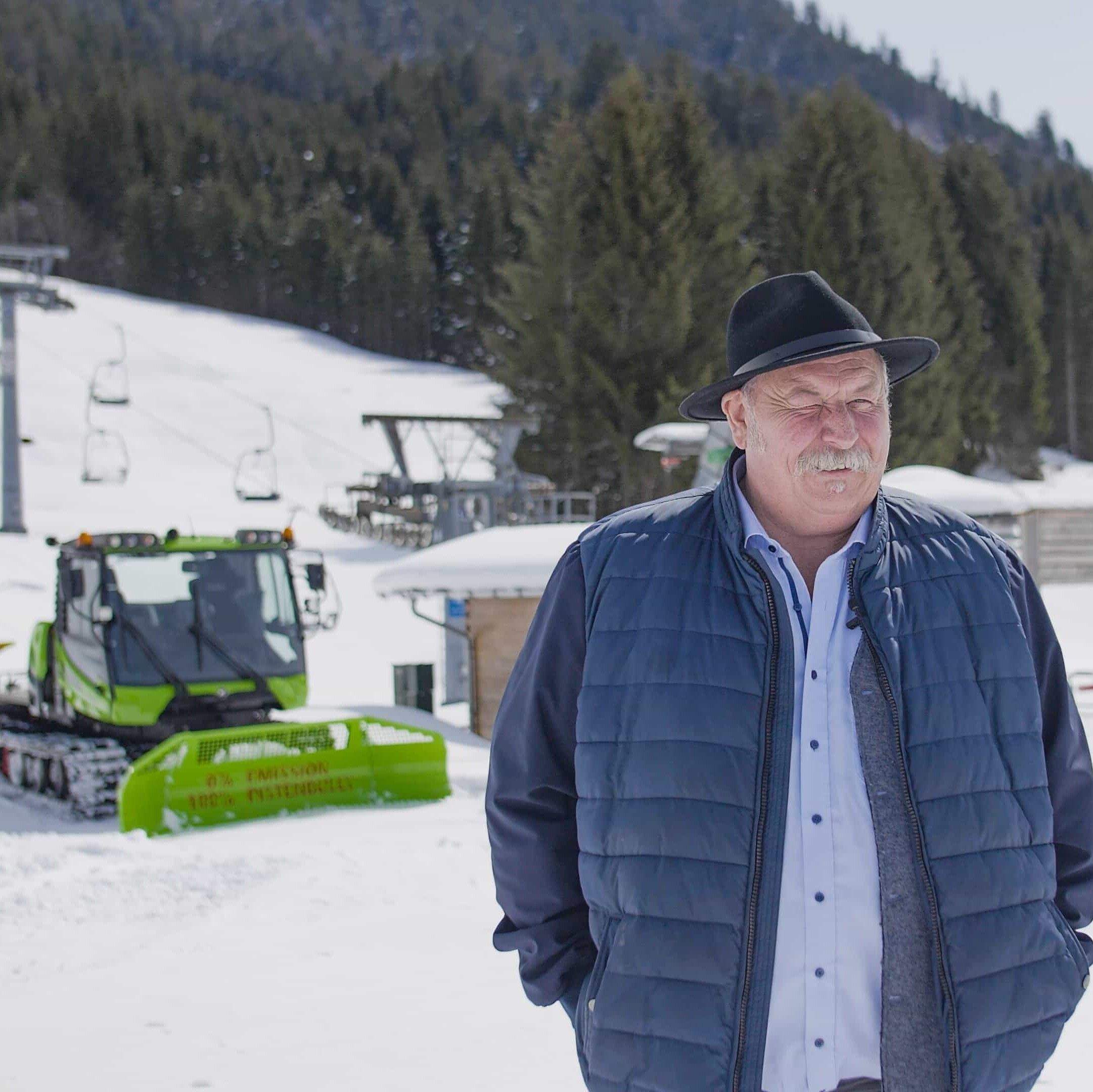 PistenBully 100 E: Kaunertal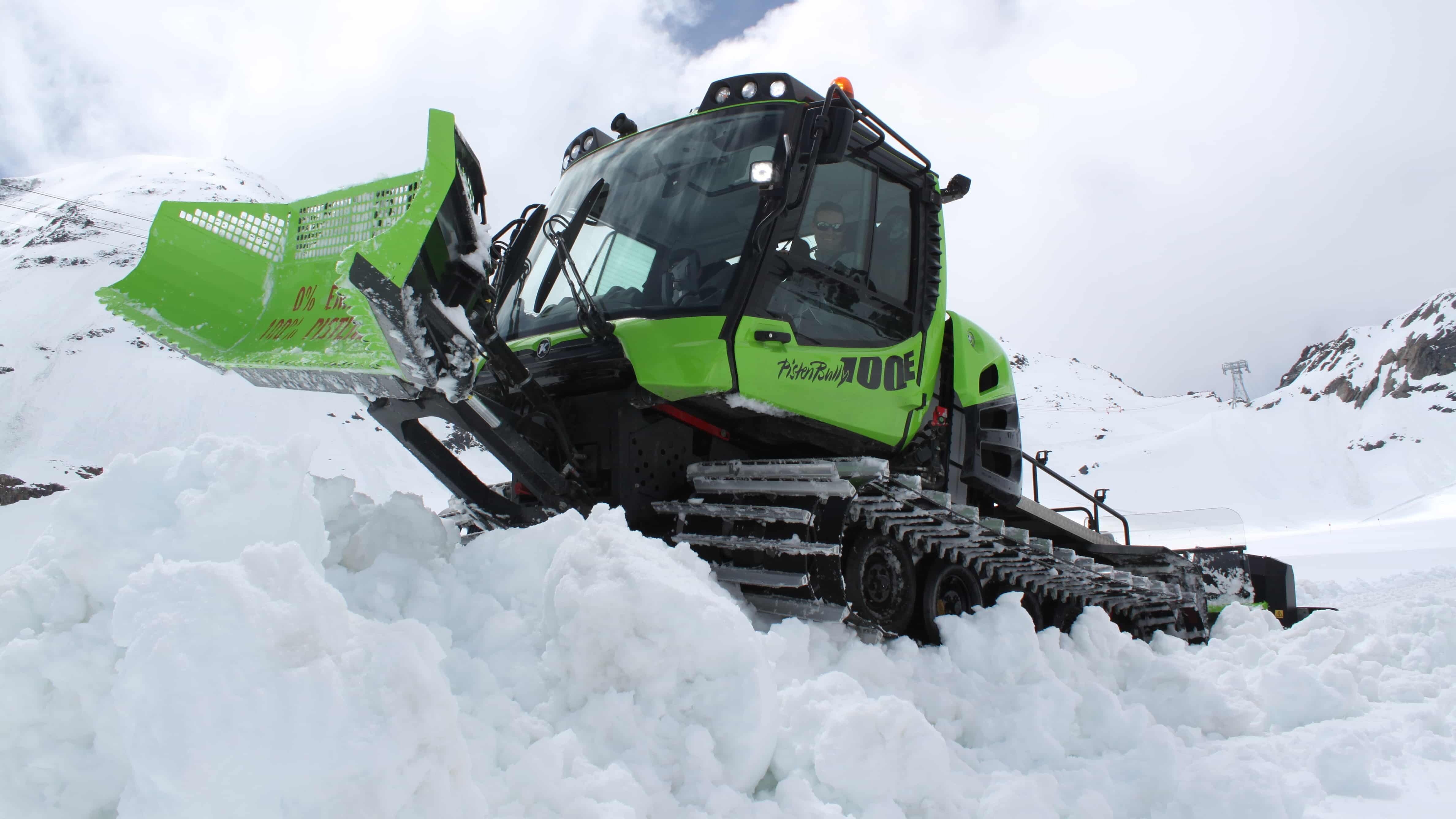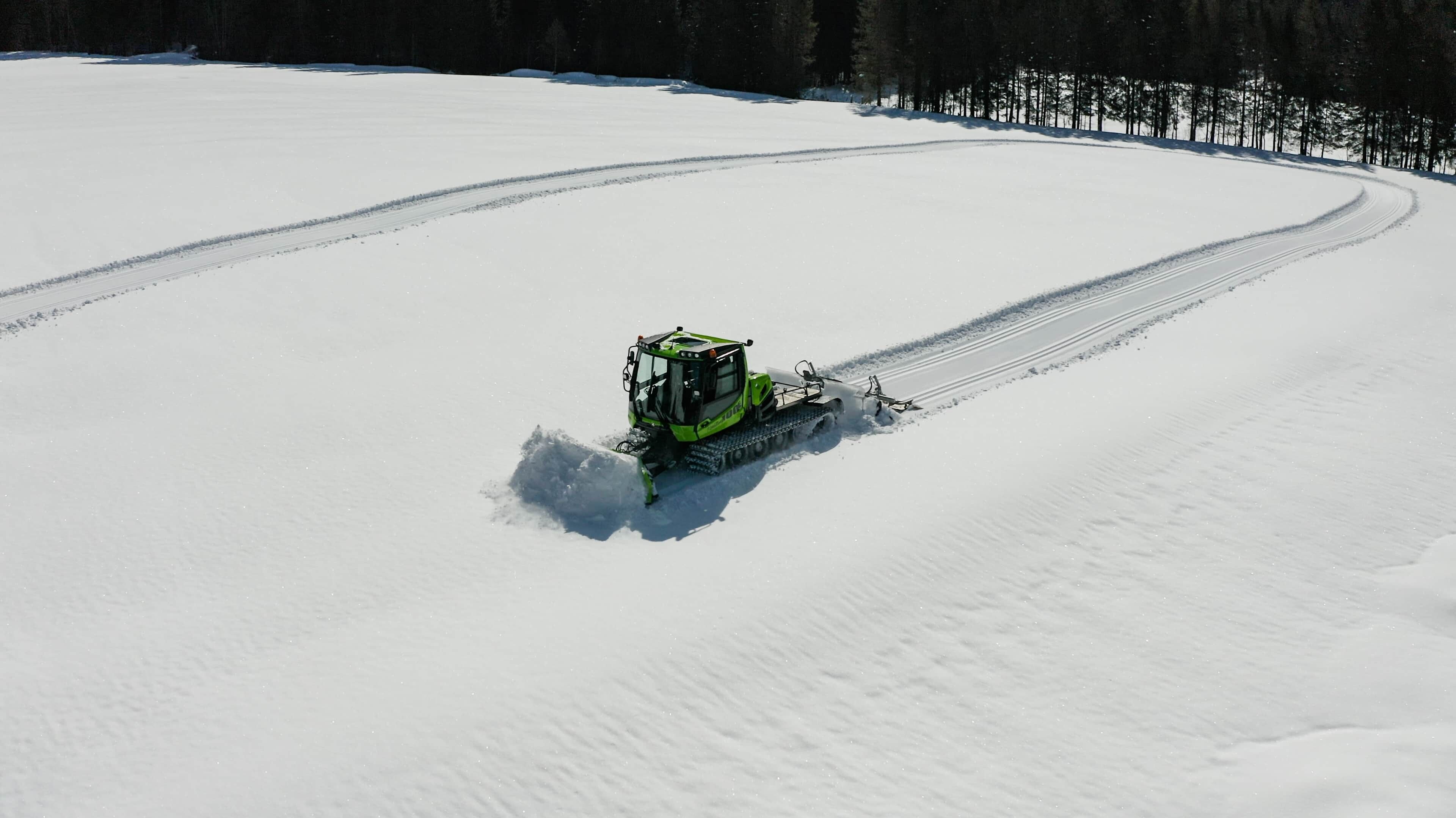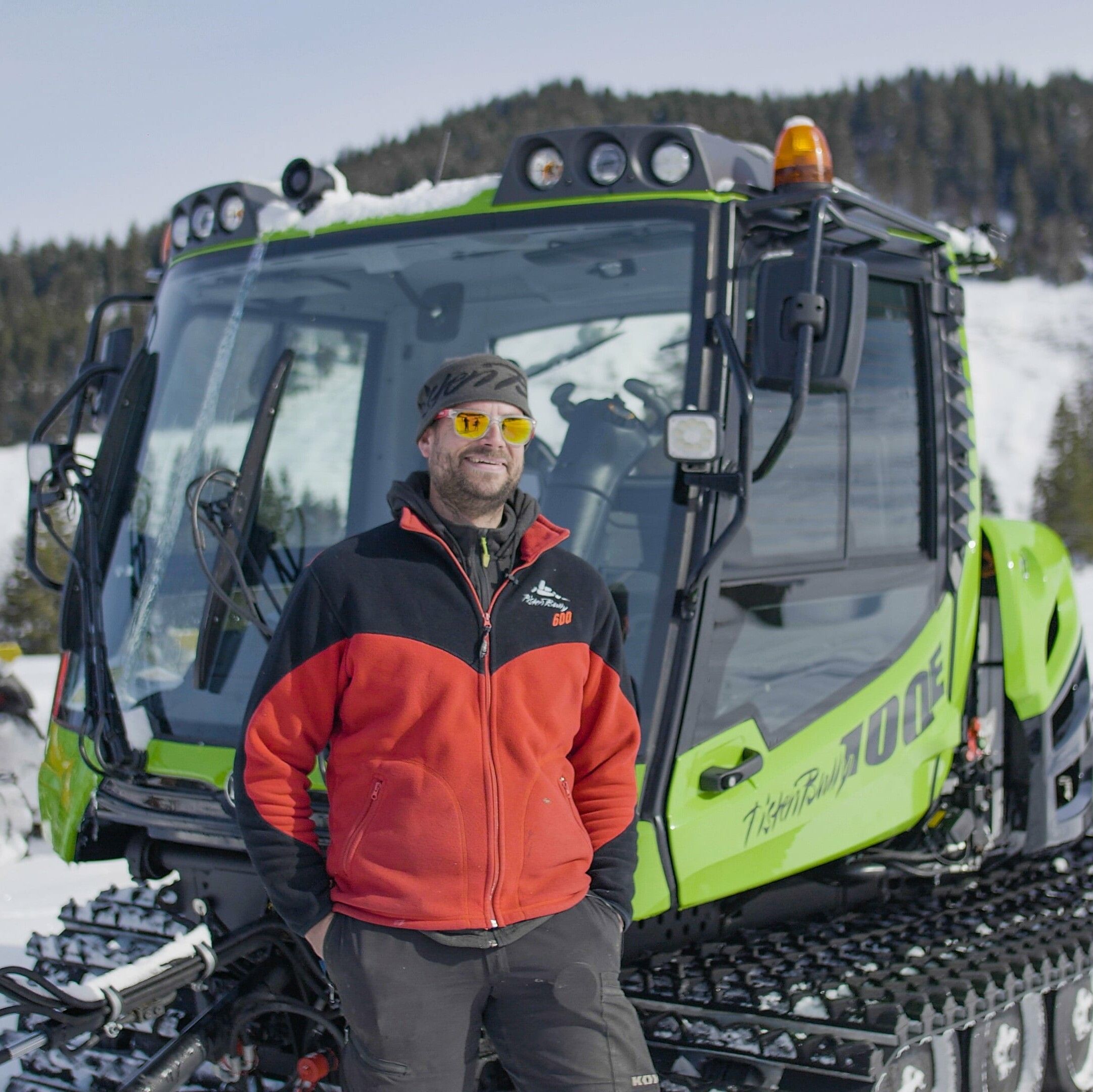 "

We normally drive a lot by ear, which is not possible with the PistenBully 100 E because it is so quiet. It was an adjustment at first, but in the long run it's very pleasant to drive
PistenBully 100 E: Gunzesried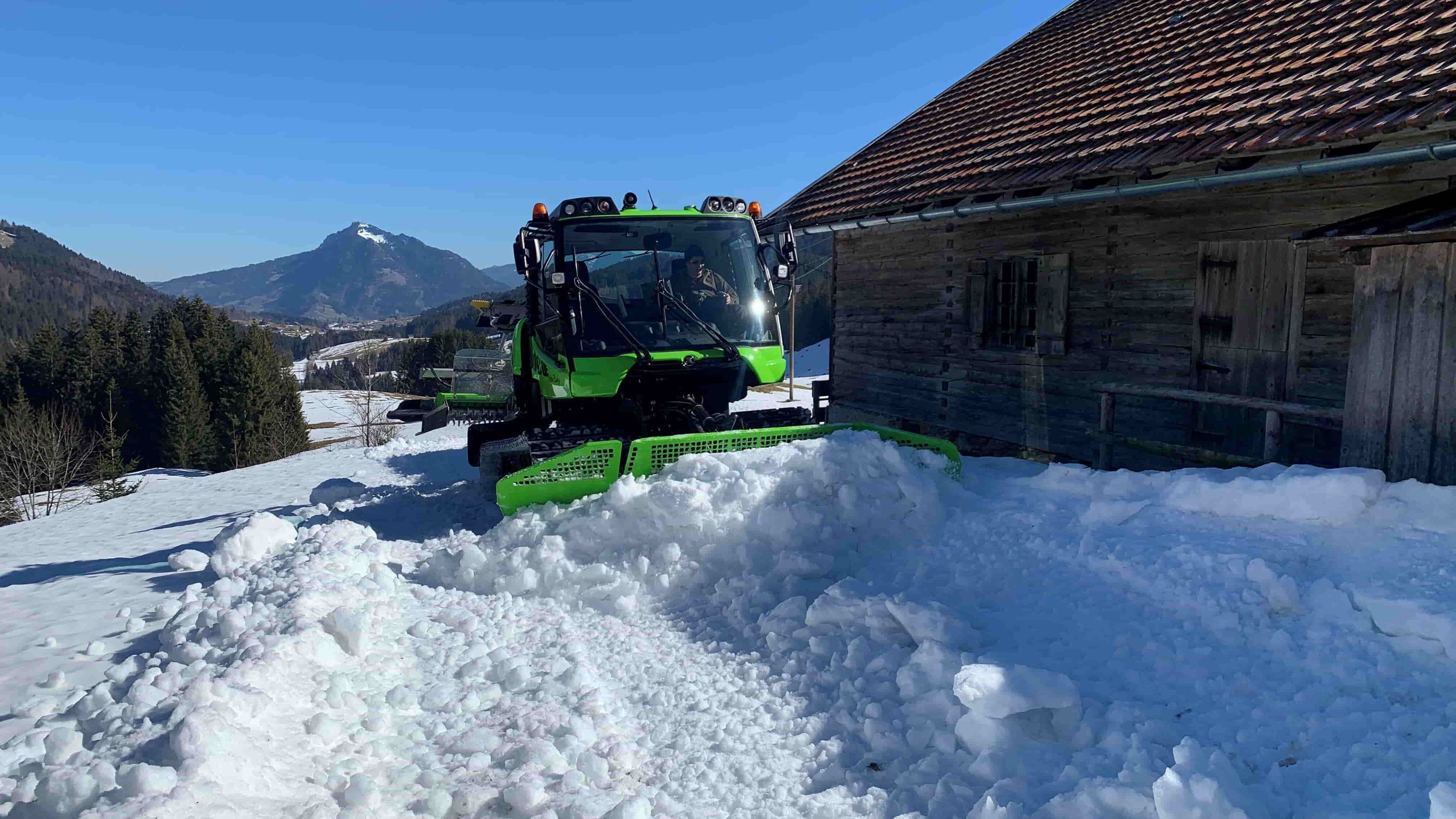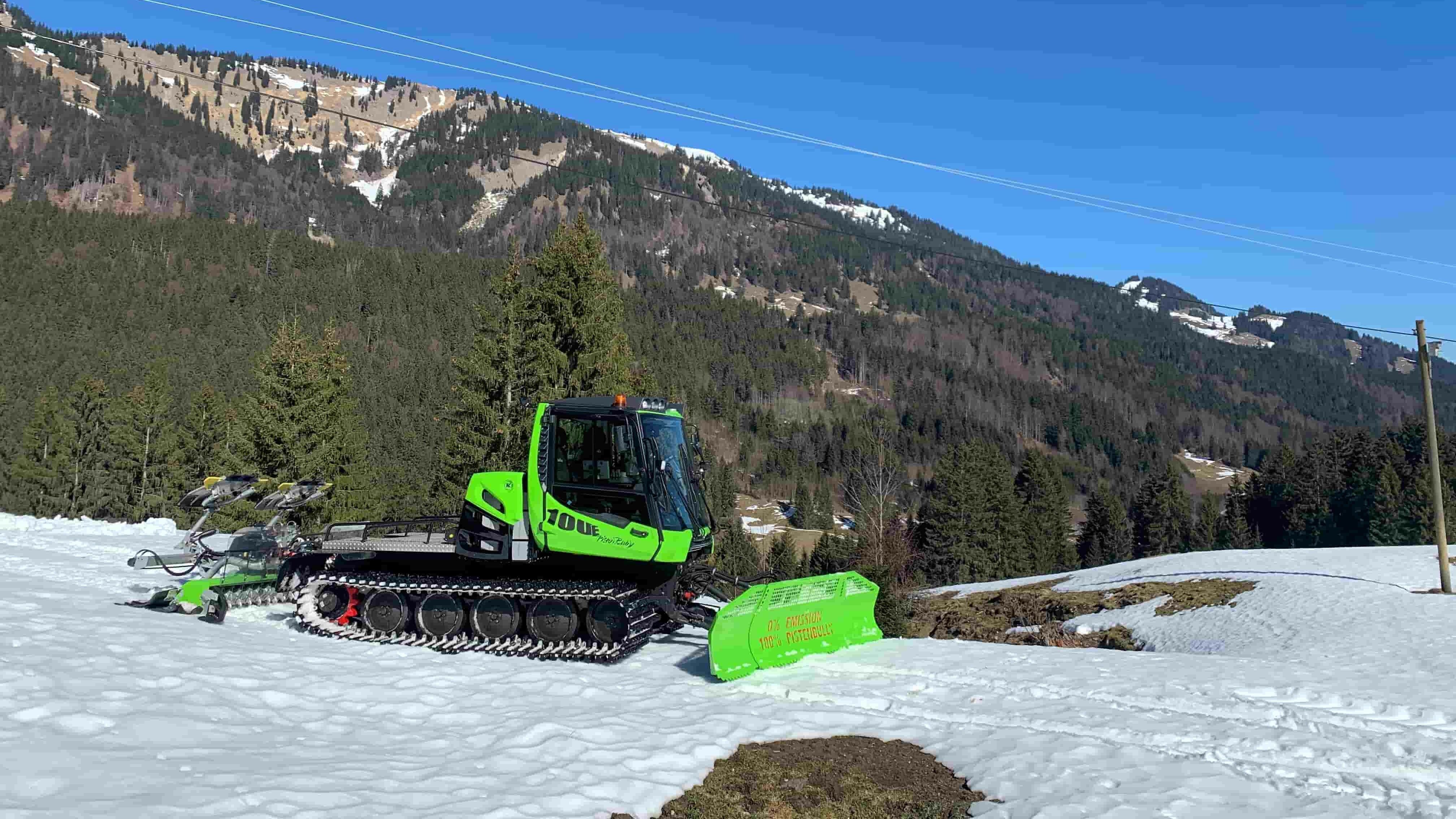 PistenBully 100 E: Mehrstetten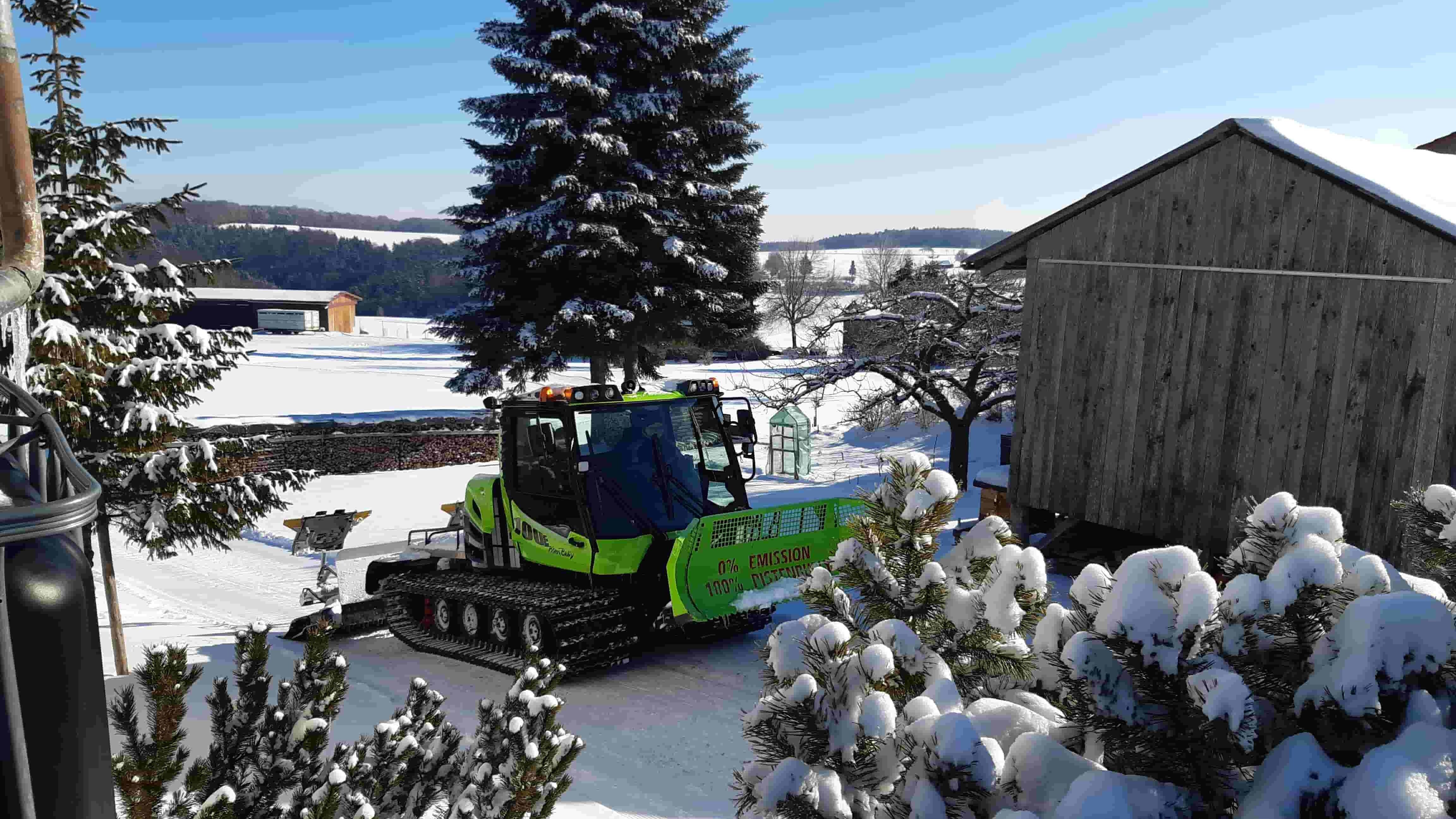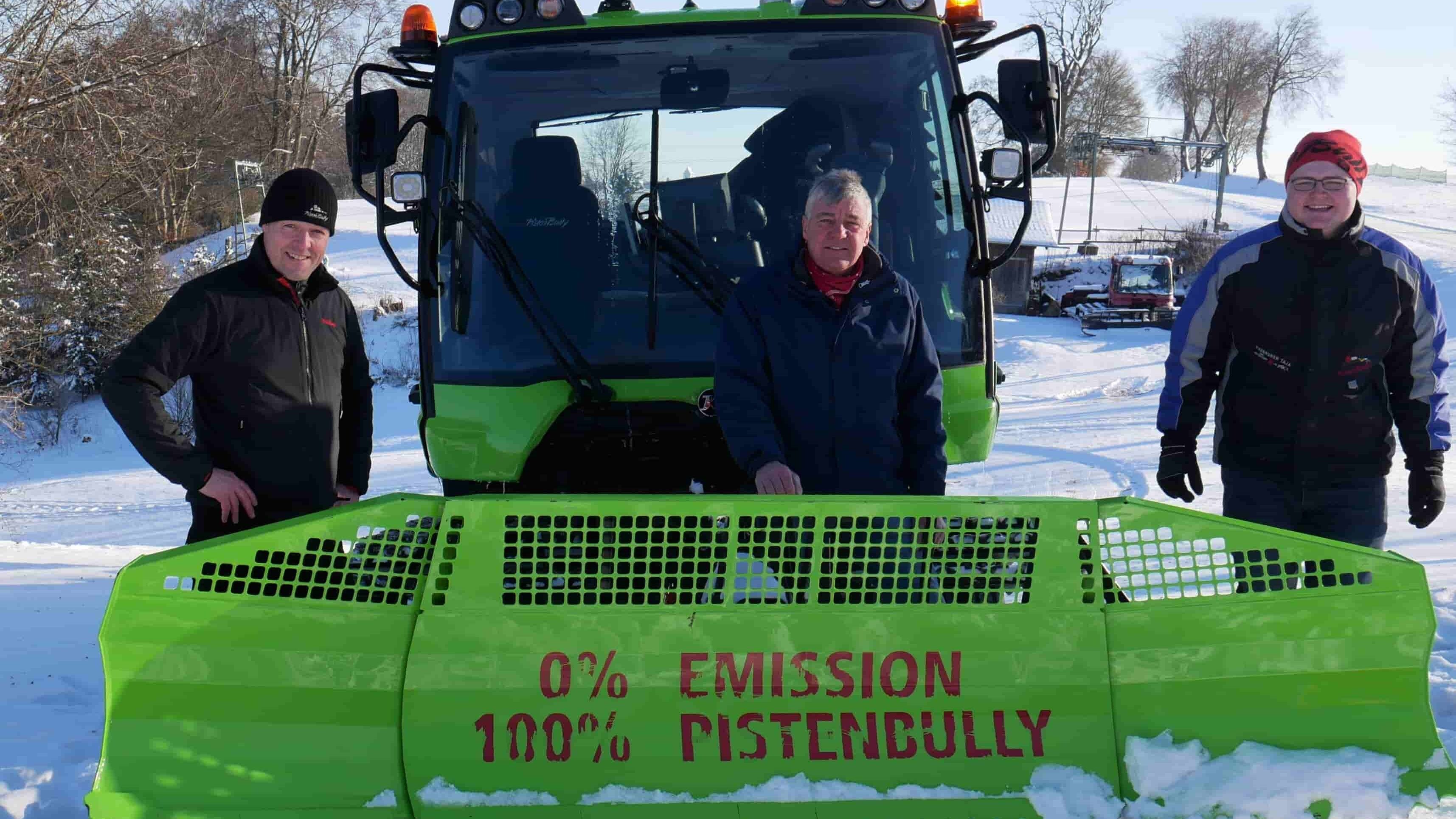 PistenBully 100 E: Notschrei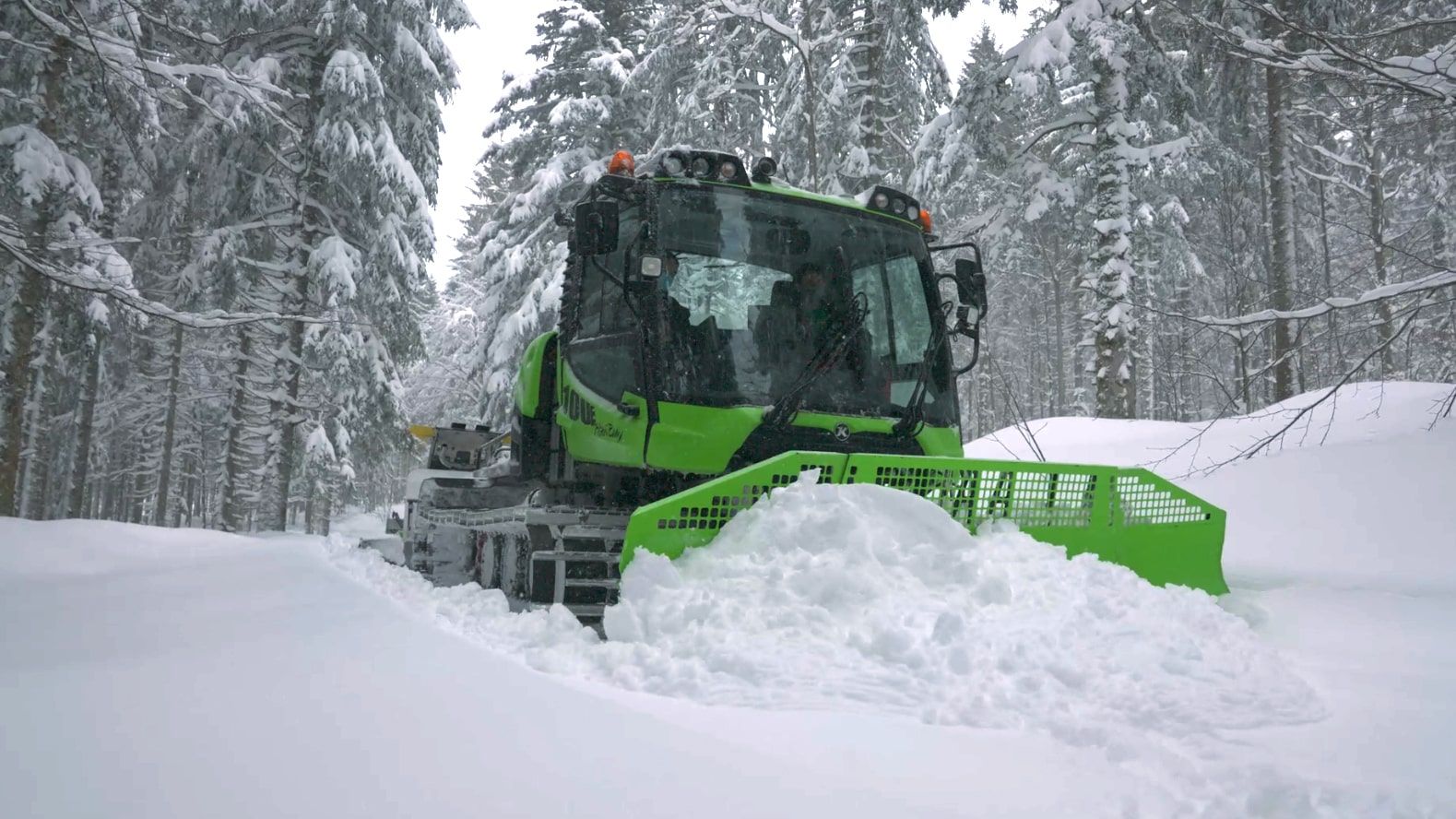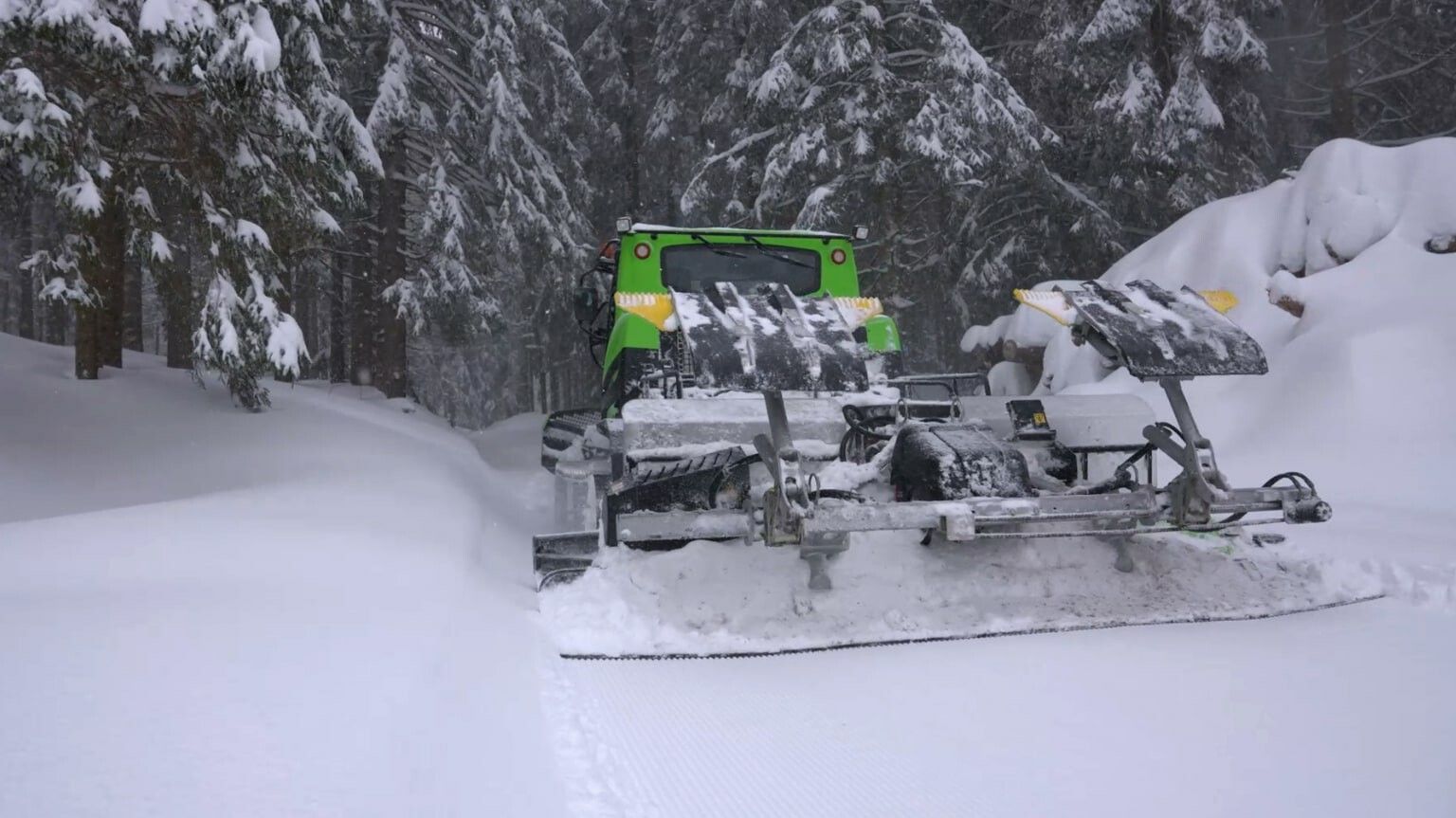 Subscribe to our newsletter now and don't miss any news about the PistenBully 100E!