7-BELT COMBI PLUS TRACK
Best gradability on the market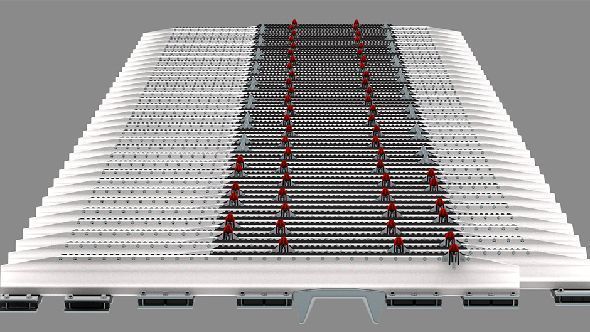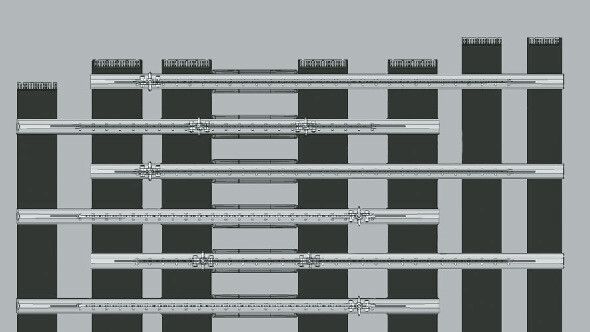 One of the most advanced facilities in the world: our track production. this is where we make tracks of the highest quality and endurance. Such as the 7-belt Combi Plus Track. Its trademarks: best gradability and thrust on the market. That's what the combined tracks were originally designed for: universal use, from "normal" terrain to steep slopes. Increasing volumes of machine-made snow have also had an impact on the demands placed on the tracks, however. These all-round tracks still deliver the perfect combination of materials with lightweight aluminium cleats and high-performance cutting edge. There's a reason why they are the best-selling track type worldwide. These powerful and extremely wear-resistant grousers are a synonym for high stability and optimum power transfer
At 45 mm, the grousers are really wide. The well-designed cross section ensures the highest stability at reduced weight. This increases resistance moment, as plates this wide also withstand the highest loads. And that's why our grousers last a really long time.
The cutting edge sits embedded in the centre of the grouser. Thus, the tracks on the right and left are identical and free of the running direction.
What's more, the spikes and lateral guides are combined in one unit. These track elements are also positioned centrally on the grouser, secured compactly over the grouser and cutting edge. This increases stability and creates optimum handling and slope performance on any type of snow and ice. The track can be fitted individually, because additional drill holes on the wear strips facilitate extra fitting options that are simple to retrofit.
The design with 7 belts distributes forces more evenly and relieves pressure on the studs and rubber belts.
A new type of connection concept increases stability at the shackle connector, because the risk of elongation has been eliminated. This prevents pitch errors in the connector area and ensures consistent power transmission and very high tensile force.
Notable optimisation has also been achieved in relation to parts handling: Symmetrical tracks and reduced component diversity overall, make it much simpler for you to order, stock and fit replacement parts.
And don't worry - one thing that hasn't changed is track width. Your PistenBully will still fit in the garage in the future.
135-mm spacing
Low weight, best gradability, impressive thrust
High-performance guide unit with honeycomb structure
:
Less weight thanks to less material
Low-maintenance grouser
No tilting due to fixing to the centre cleat and bolt guidance on the cleat shoe
Many common parts, few variations
:
Maximum of 4 different spare part cleats, universal track - individual fitting and free of running direction
contact
Your contact person helps