Our statement:
The cleanest and quietest
The new PistenBully 600 E+: Making the impossible possible.
Plenty of power. Less exhaust fumes and noise. Minimal operating costs. What seems impossible in combination becomes reality with the PistenBully 600 E+: It is the cleanest and quietest snow groomer in its class. Kässbohrer is thus taking another step in the right direction: The PistenBully 600 E+ is and remains a pioneer on the road to professional and at the same time sustainable slope preparation.
Diesel-electric drive
For enormous thrust immediately even at low engine RPMs
Up to 20 % less fuel consumption
For significant savings in operating costs
20 % less CO2 emissions
The cleanest and quietest snow groomer in its class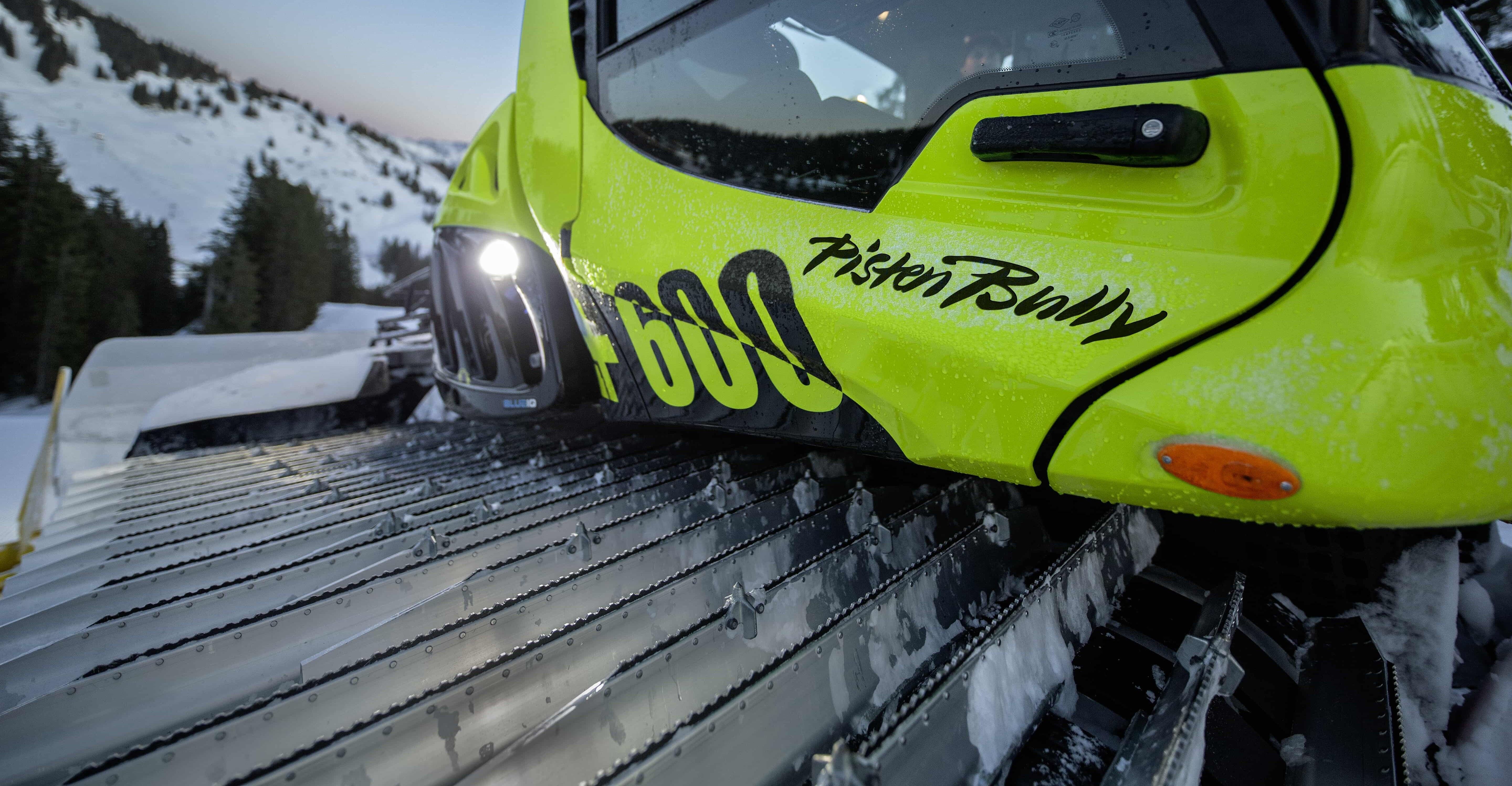 "

We cannot part with our PistenBully 600 E+.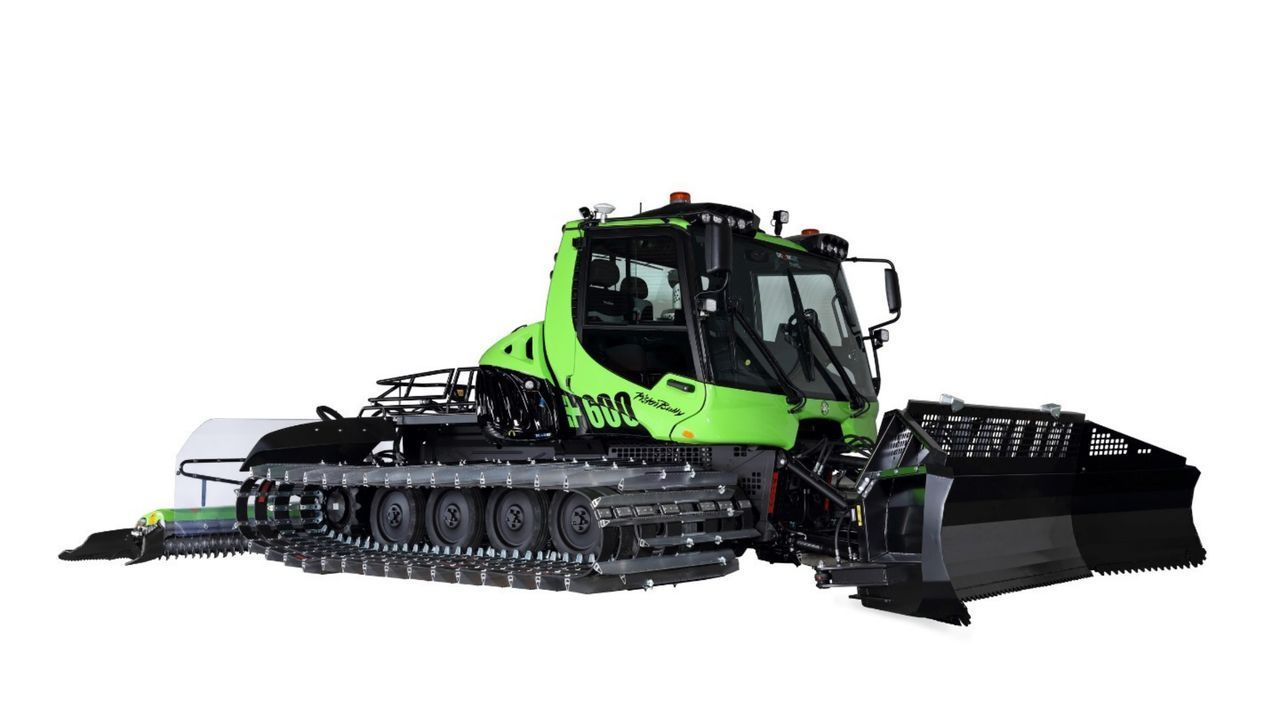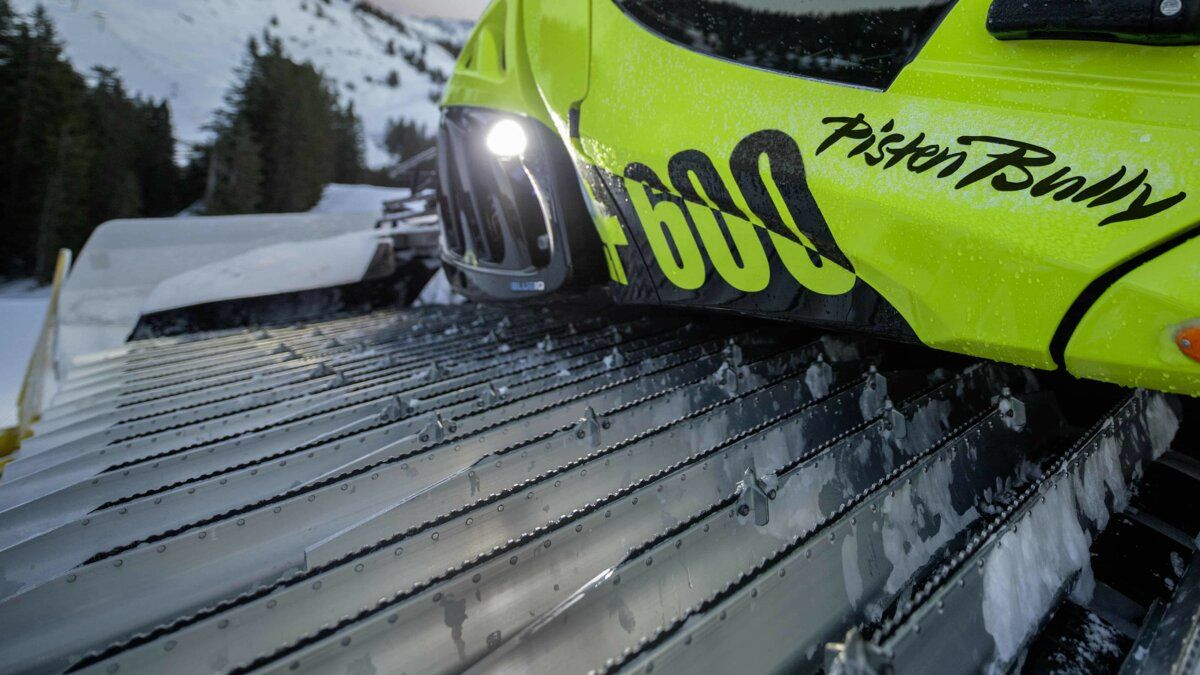 Tracks for every application
As flexible as a Swiss army knife, our undercarriage in combination with the chain can be adjusted to all customer requirements and thus offers the perfect solution for every application, regardless of what is important: pushing, climbing ability, turning ability, winch use, transport or heavy additional equipment.
Rear implement carrier
The combination equipment carrier is the "one for all" solution. Thanks to the SlopeTracer, it can follow the slope in parallel or slope contour mode. The Autotracer provides additional sie-too-side support and perfect lateral tracking. Thus another must-have for the perfect slope.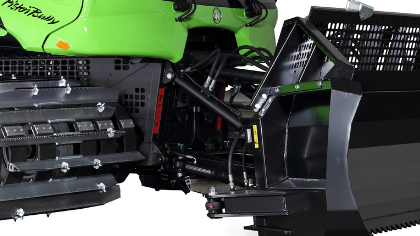 Packed with stronger cylinders, load check valves and hydraulic pipe protection, the new quick-mount system enables the highest attachment torques required for snow gun transport or pipe cutter tools. Of course, the unrestricted mobility is still maintained.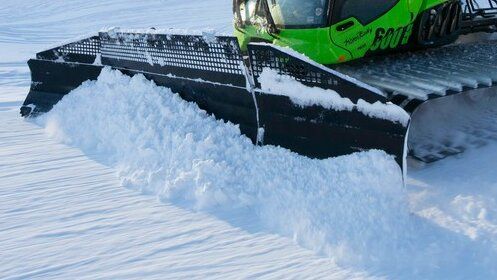 With a working width of up to 5.2 m and an integrated snow gun mount, the AllWayBlade offers exactly what is expected of it: nimbleness, stability, flexibility and precise preparation for a perfect slope.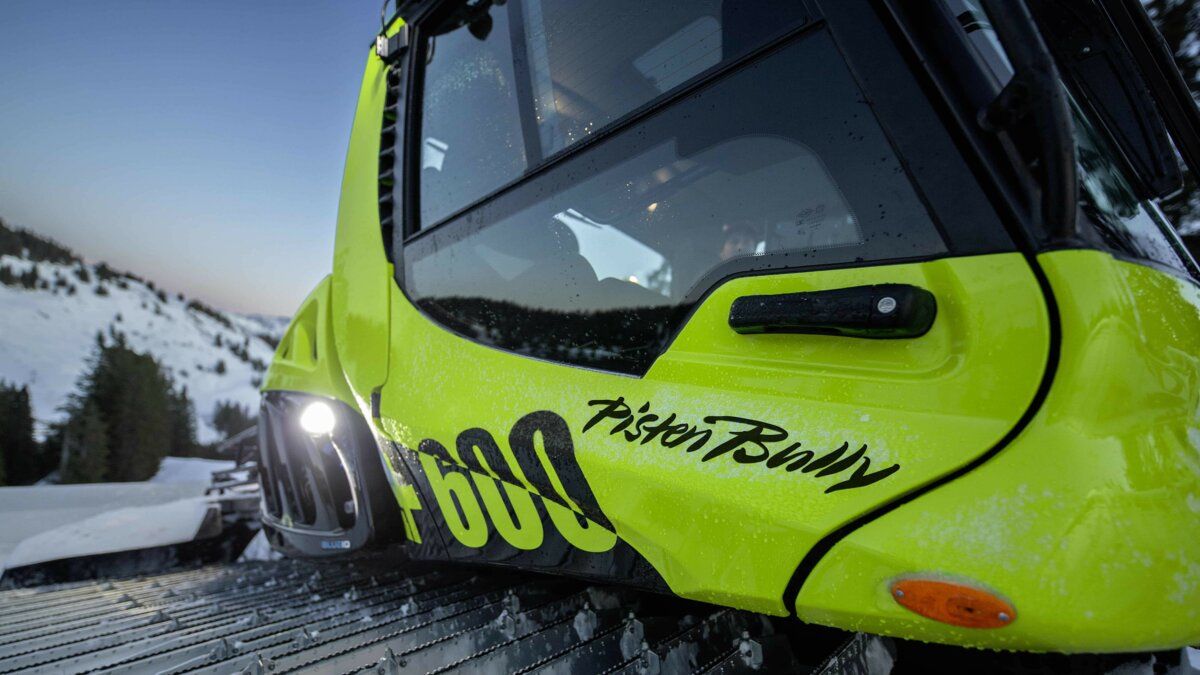 The driver is the center of attention. Our cab puts this guiding principle into practice with comfort, ergonomics and intuitive operation. Thanks to generous window glass, perfect arrangement and ideal illumination, visibility is excepational, especially at night.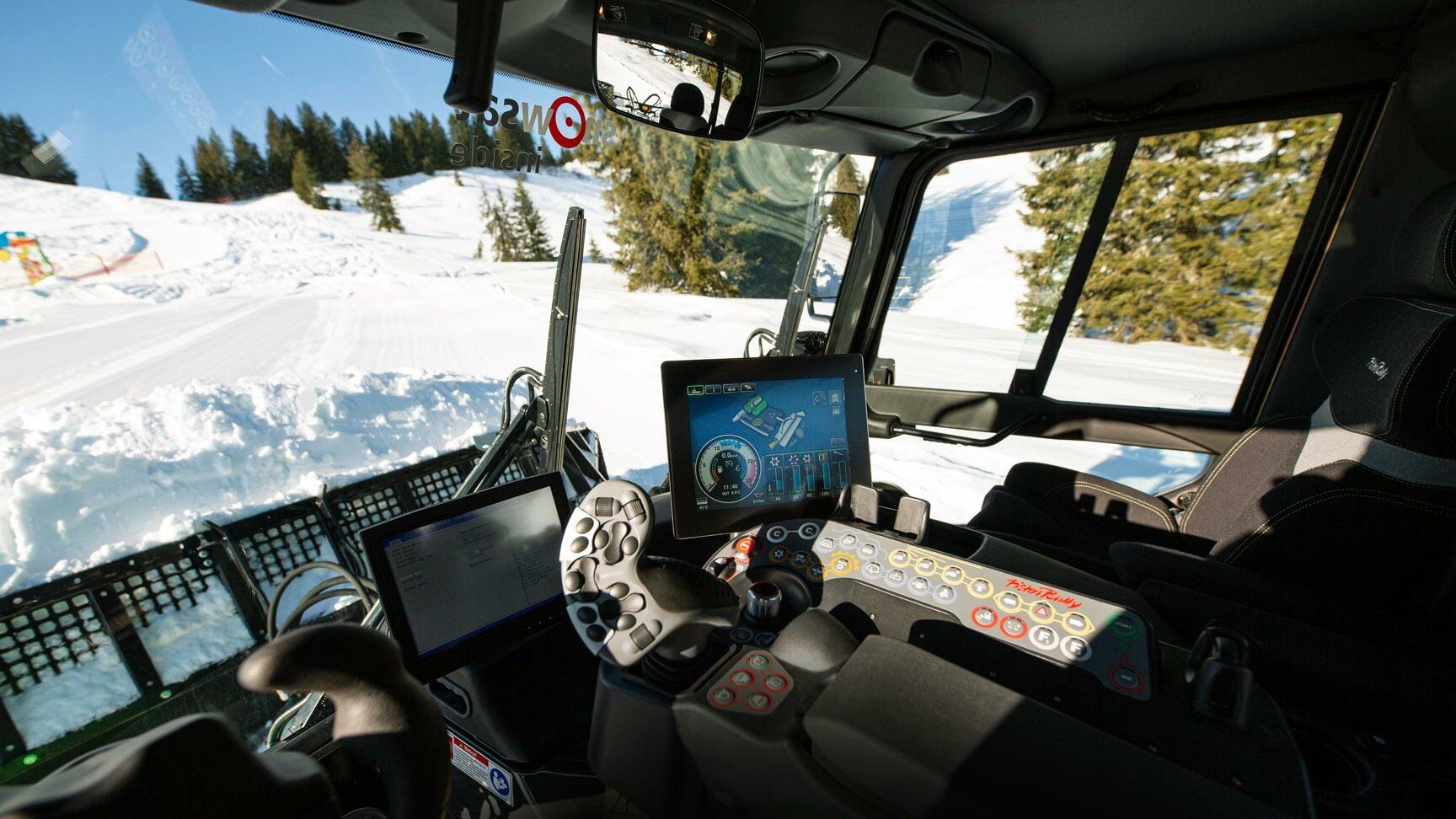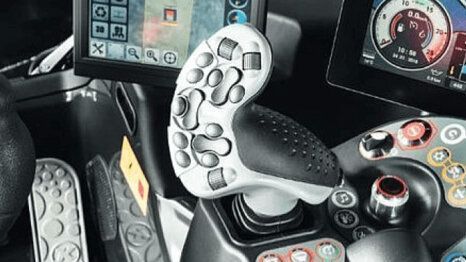 Ergonomic and freely movable in all directions. For intuitive control. The joystick's four axes allow four simultaneous movements of the blade. And proportional control of the attachments. All with just one hand.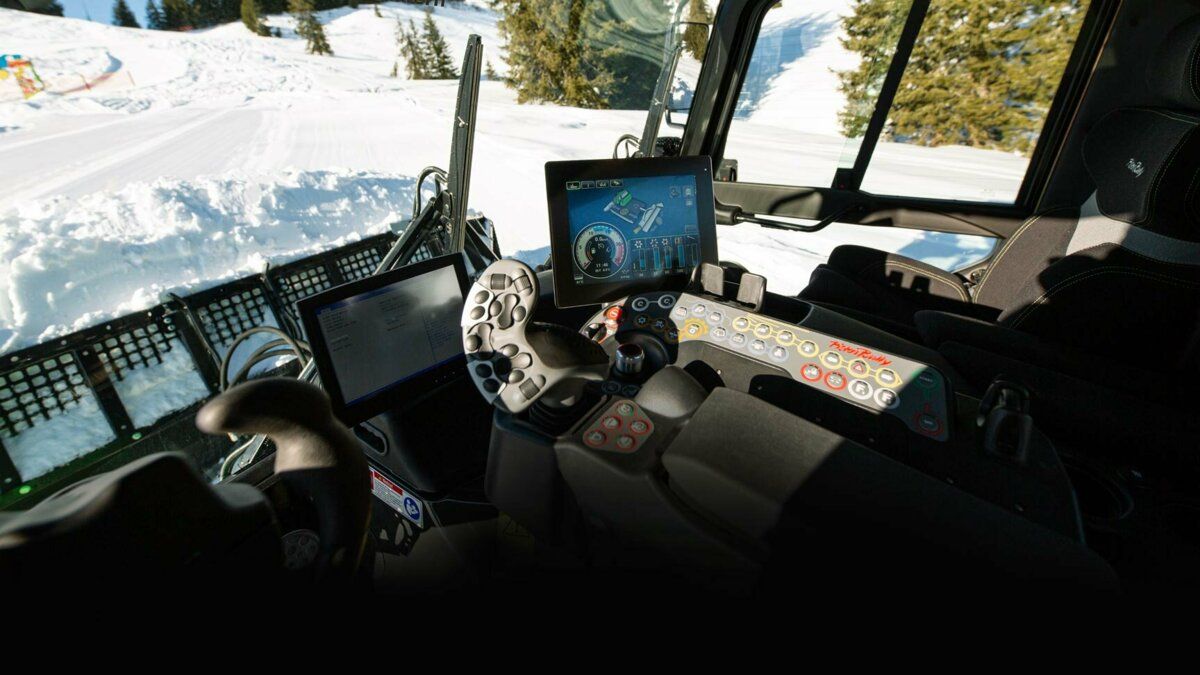 High quality and easy to clean interior trim. New floor assembly. Both with innovative thermal insulation and significantly improved soundproofing, making the PistenBully 600 quieter than ever before. Optimized ventilation in the center console ensures a perfect interior climate - with comfort automatic air conditioning for the first time on request, plus plenty of space and freedom of movement.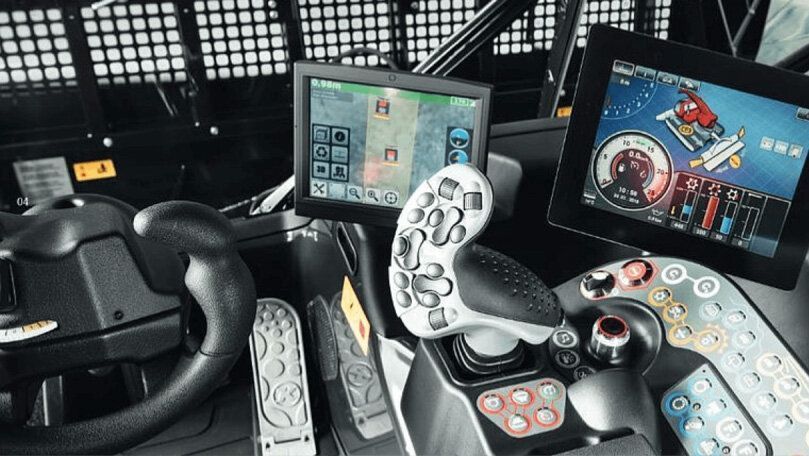 For a steady hand and safe handling in every driving situation: driver's seat, armrest and joystick are firmly connected. An ergonomic and comfortable unit. Individually adjustable to the driver. Enables fatigue-free operation, even when driving in rough terrain.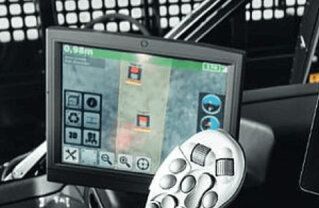 Die SNOWsat Schneetiefenmessung sorgt für die genaue Übersicht über die Schneesituation im Skigebiet. Nur wenn Sie die Schneetiefen überall auf der Piste kennen, können Sie gezielt Schnee verschieben. Das Resultat: Jeden Tag perfekte Pisten für Ihre Gäste, gesteigerte Produktivität, enorme Kosteneinsparungen, schonender Umgang mit Ressourcen, sowie erhöhte Arbeits- und Betriebssicherheit.
Aber: SNOWsat ist mehr als nur Schneetiefenmessung. Entdecken Sie alle Lösungen von SNOWsat!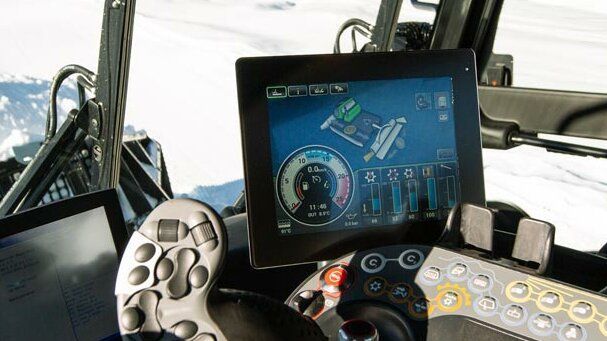 10-inch display with touch control. Clear and easy to use. All active vehicle parts are highlighted in color. With quick navigation option via symbols. Completely prepared for SNOWsat.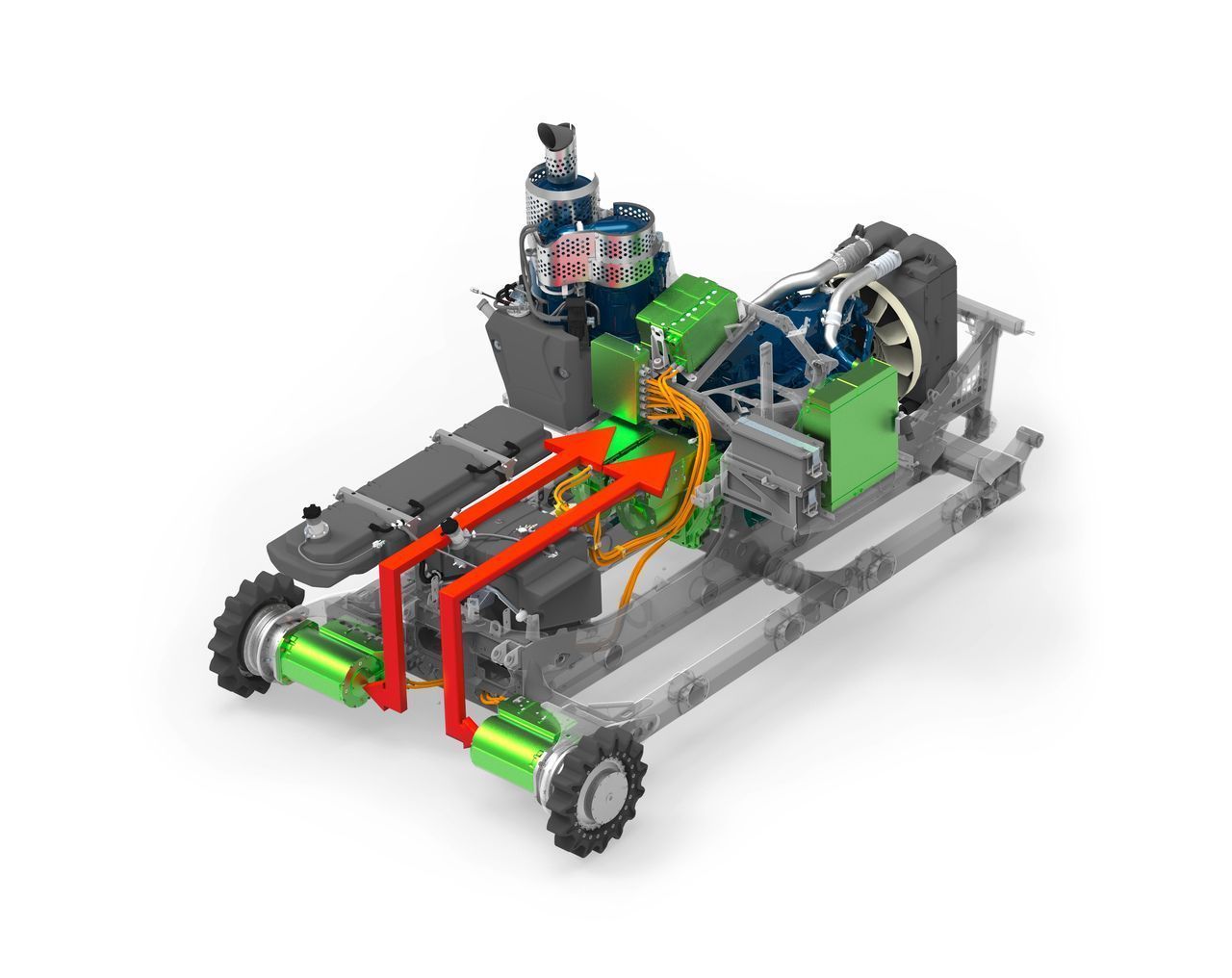 Trafo- und Hydraulikölkühler Powerful motors provide instant torque at the sprockets even at low revs.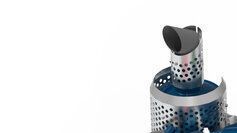 With integrated ISO guard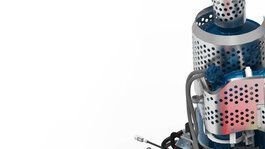 Two generators and the high-voltage distributor are located above the transfer case.
Diesel-electric drive

High energy efficiency and energy recuperation
The steady-state operation of the diesel engine in the optimum speed range makes it extremely efficient, economical and 20% quieter. When grooming uphill, the engine drives the generators with traction motors and the hydraulic pumps via the transfer case. Intelligent energy management ensures that during downhill travel the electric motors act as generators and support the engine in driving the hydraulic pumps via the transfer case. This reduces the load on the engine and thus significantly reduces fuel consumption.
Optimum operating point
In the PistenBully 600 E+, the driver specifies the desired travel speed with the accelerator pedal The intelligent vehicle control system uses this information to calculate the best possible operating point depending on slope gradient, travel speed and tilling power, at which the diesel engine provides the required power in a way that optimizes fuel consumption. This means that the vehicle is always driven at the lowest possible engine speed with high capacity utilization. Such a driving strategy is only possible with the PistenBully 600 E+.
Maximum power development at low engine speeds
The electric drive not only has excellent efficiency, but also guarantees constant high torque. Power is therefore available immediately and even at low engine speeds, giving the PistenBully 600 E+ a completely new driving experience with up to 16% more thrust from a standstill.
The best of two systems: Our diesel-electric drive
The world's only snow groomer with diesel-electric drive meets EU Stage V and impresses with its performance, economy and environmental friendliness. The high efficiency reduces fuel consumption by another 20% compared to the PistenBully 600 Polar! This also reduces CO2 emissions by 20%. And less fuel use means longer range.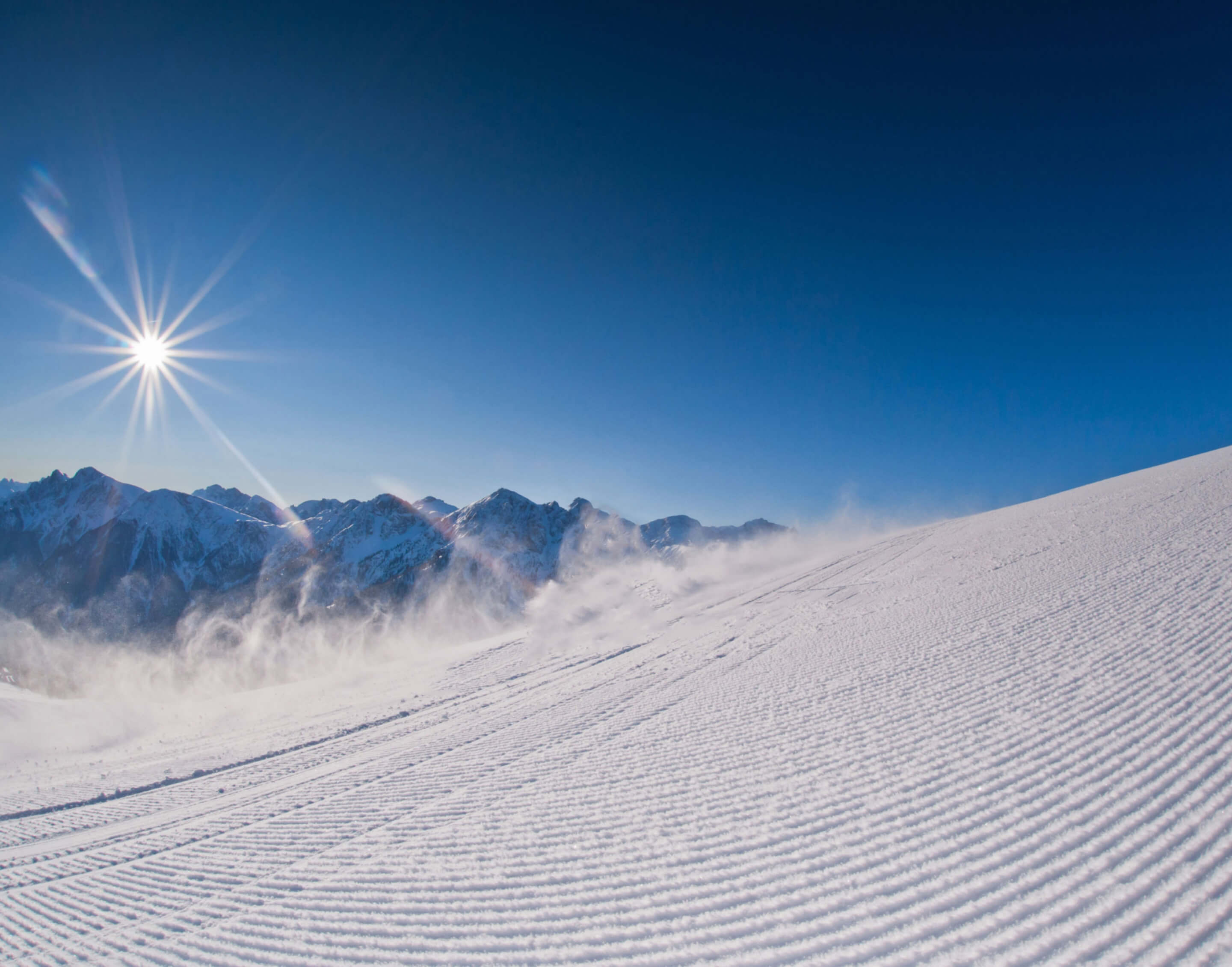 Assistance systems Rear implement carrier with intelligent, active steering assistance. Possible in both rigid position (fixed) and floating position (relieved). When activated the tiller follows the 600W in the same curve radius. Automatic countersteering on side slopes. For automatic support and relief of the driver! Intelligent control of the rear implement carrier. Can be used like a parallel tool carrier via software. Ensures perfect ground adaptation of the tiller in hilly terrain and automatically adjusts the milling depth. The patented SlopeTracer simplifies operation and enables very large movement radii. SNOWsat snow depth measurement
The high-precision snow depth measurement helps the operator detect slope areas with small amounts of snow and identify snow reserves – under, in front of and on both sides of the vehicle. This way snow can be pushed with precision and maximum quality can be achieved for the slope structure. Increases productivity while conserving resources and helping to preserve the environment.
Technical data
| | |
| --- | --- |
| Type | Cummins X 12 |
| Number of cylinders | 6 |
| Displacement | 11,8 l / 11.800 cm³ |
| Performance according to ECE | 382 kW / 520 PS |
| max. torque | 2.375 Nm @ 1.200 U/min |
| Tank capacity | 300 l |
| Fuel consumption | from 17,0 l/h |
| Exhaust emission standard | EU Stage V and EPA Tier 4F (USA) |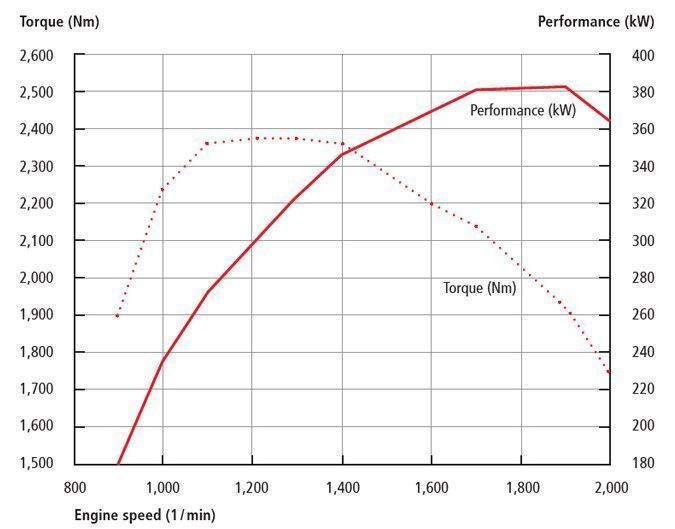 | | |
| --- | --- |
| Type | Cummins X 12 |
| Number of cylinders | 6 |
| Displacement | 11.8 l / 11,800 cc |
| Performance according to ECE | 512 hp |
| max. torque | 2,375 Nm @ 1,200 rpm |
| Tank capacity | 79 gal |
| Fuel consumption | from 4.49 gal/h |
| Exhaust emission standard | EU Stage V and EPA Tier 4F (USA) |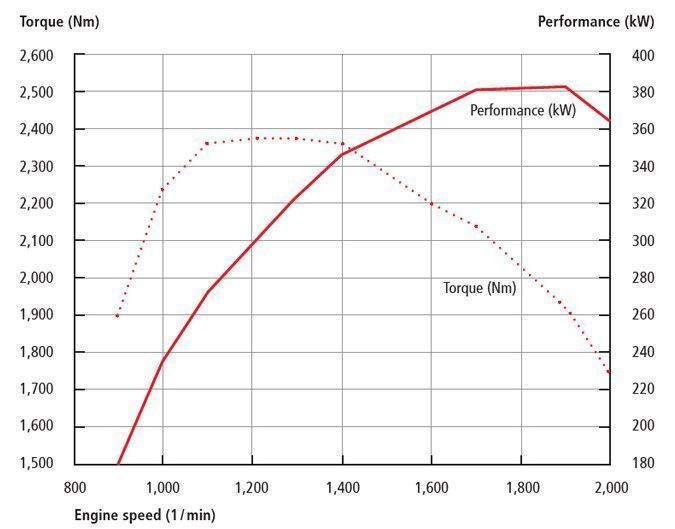 Transmission, Chassis & Wheels
Optimized transfer case with less noise and vibrations
Exclusively drawn axles for improved driving behavior
Shorter axles for better accessibility to the drive components
Reinforced rocker arm and wheel bearing due to larger tapered roller bearings
QuickAdjust for quick adjustment of the chassis via gear mechanism
Individual axle loads and spring characteristics for improved ride comfort (solo/winch)
More running smoothness and low pitching behavior thanks to damping of composite bushings
Magnum sprocket
Soid tires
Functional snowfenders against snow splash
Hydraulics and working hydraulics
Optimized accessibility
Flow output 20% higher than the predecessor
Optimized control for better efficiency
High pressure filter
Calibrated valves with identical response in all vehicles
Best performance values for speed and responsiveness
Individually adjustable valve characteristics
All functions can be controlled proportionally independently of each other
Common parts (e.g. proportional valves and solenoid coils)
Cabin
High-end sound system precisely matched to the vehicle
Rear camera color
DAB+ radio
Bluetooth hands-free kit
Connections: USB and audio in
Comfort driver's seat
Lighting
LED light package
LED SideFinder lights integrated in the support frame
LED TillerFlap lights
LED BladeFlap lights
Additional LED turn signals and tail lights integrated in the support frame
Electronics and batteries
Simple onboard diagnostics with error output in plain text
Automatic temperature compensation with cold run protection of the components
Maintenance-free batteries with higher cold start current
Service-friendly due to reduced variety of parts
Technology and engine
Auxiliary tank 120 l
Trailer hitch
High pressure connection for hydraulic front equipment
Stick control with power potentiometer for temporary increase of motor speed
Hydraulic oil preheating
Cabin and comfort
Seatbelt with shoulder harness
Premium sound package with Alpine subwoofer and amplifier
PistenBully 600 E+ in operation
Everything from a single source
As a total provider, Kässbohrer not only supplies the technology, but also the appropriate training and software
thinking about tomorrow today.
That's exactly what we've been doing since yesterday.
The topic of sustainability has a long tradition at Kässbohrer. It is firmly anchored in our corporate strategy and shows the demands we make on ourselves: To act responsibly with a view to future generations. To think holistically. Leading the way with innovative solutions to set new standards and help shape the future.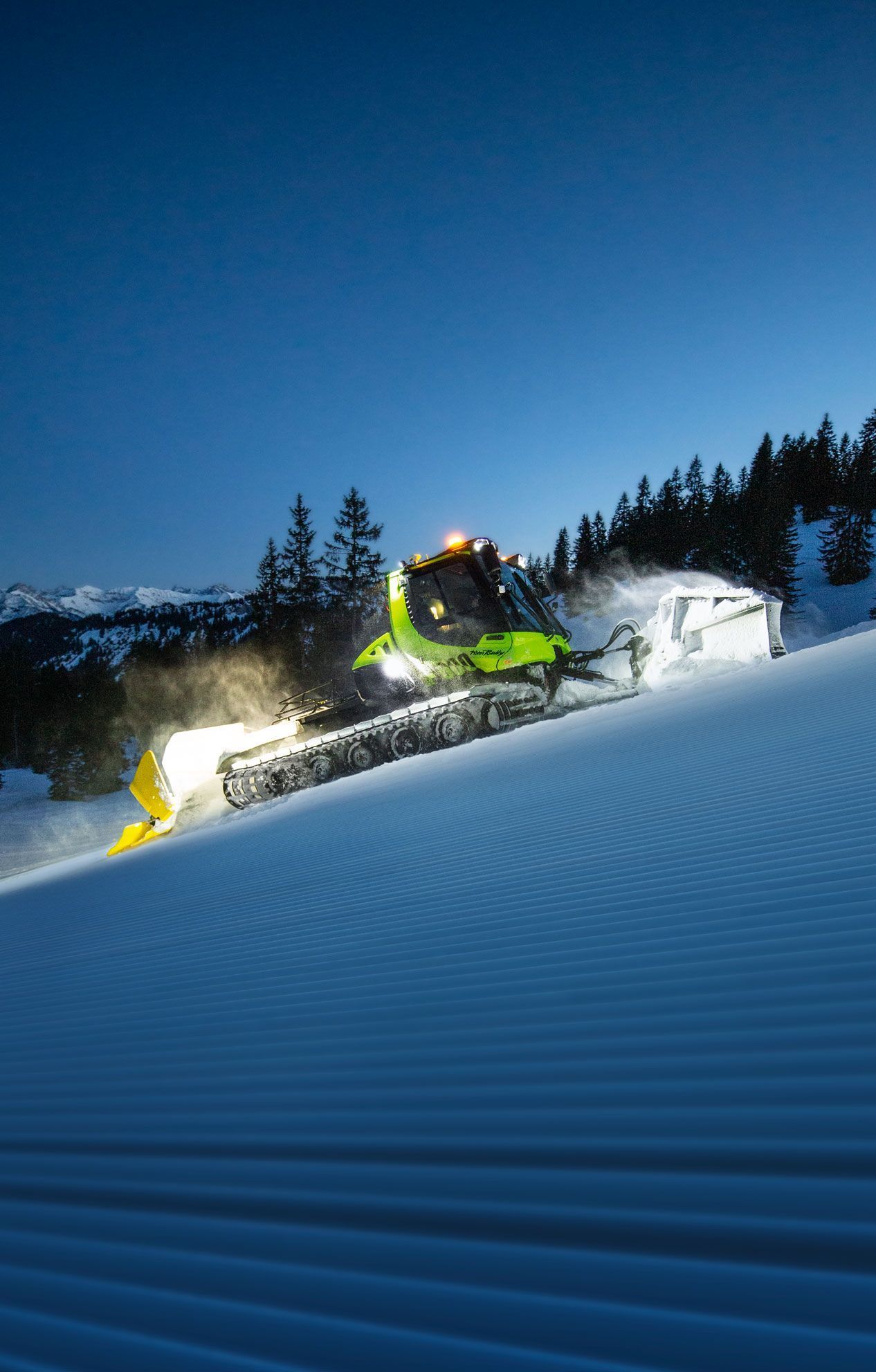 Contact
Your contact person helps