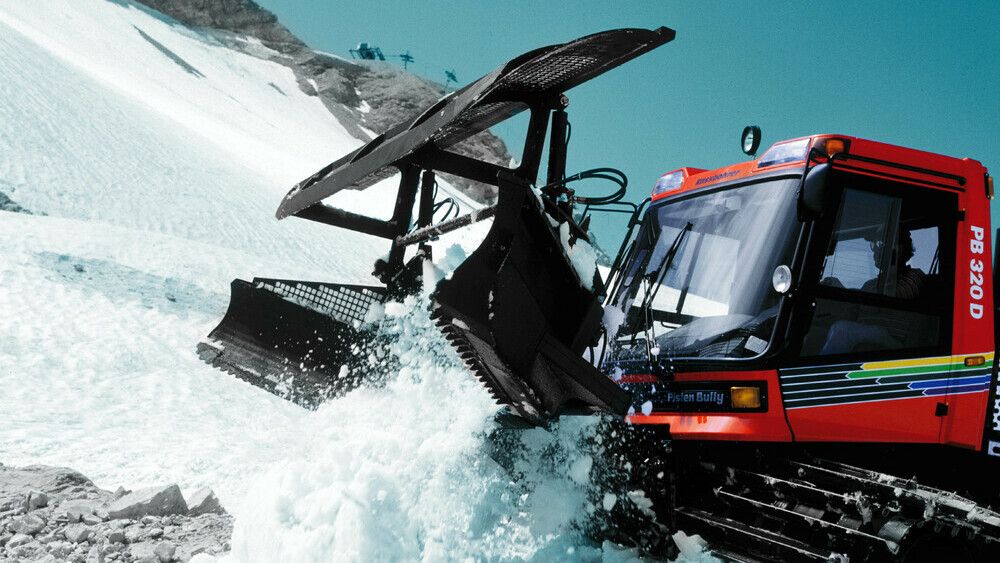 The perfect attachment for transporting snow over short to medium distances on the slope, lift or car park, e.g. for replenshing worn-out spots or for shunting and clearing work.
Method
Together with the AllWayBlade, the open blade loader amasses the snow. If enough is collected in the blade, the blade loader is hydraulically lowered to compress the snow in the blade. When the blade loader is closed, the blade can be raised without any of its frosty load being lost. Once at its destination, the blade loader is opened and the snow dumped onto the worn-out slope section, before being spread using the blade. The blade loader is conveniently operated from within the driver's cab.
Design
The blade loader is designed to be fitted to the conventional U-blade or the AllWayBlade on your PistenBully. It is easy to mount and dismount. What's more, you can decide to equip your vehicle with a blade loader at any time.
Contact
Your contact person helps