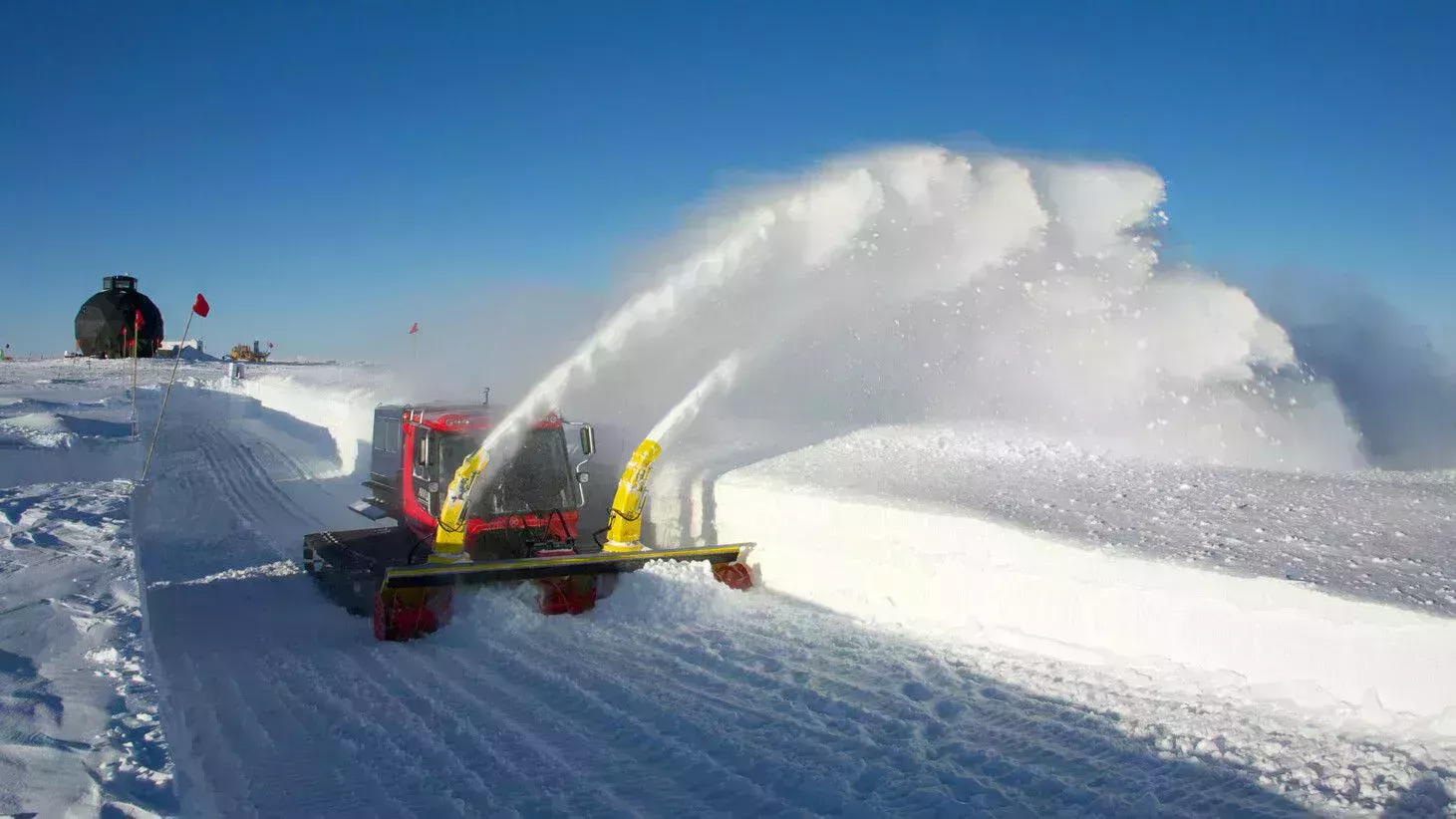 Uses
Snow movement from the edge of the ski slopes to worn out areas, snow redistribution, cutting and filling moguls, laying down new trails, clearing old trails, transporting snow back from the ski run edge to the main ski slopes and uniform distribution.
PistenBully 100
The Snowblower consists of a spiral cutter blade and two impeller with 2 chutes. The generous size and cross-section of these components makes the attachment highly efficient. The ejector chutes can be turned hydraulically through 250 degrees. Its angle is also adjustable. The ejector flaps on the chutes are repositiones hydraulically, so that the ideal ejecting time and distance can be chosen. Two double-acting control circuits are used, with operation from the front-end attachment controls in the driver's cabin. The attachment can be repositioned sideways so that it can operate across the entire width of the vehicle.
PistenBully 200/ 300/ 400/ 600
Exceptionally robust, two-stage blower with high performance reserves and double spiral tillers, plough wheel and discharge cross-section for excellent efficiency. Drive and gears are rated for high engine speeds; as a result large ejection distances can be achieved. Considerable increase in performance, in particular in forward movement speed, due to narrow construction. Better front vision as a result of only one ejector chute and fewer moving parts.
CONTACT
Your contact person helps