300 Polar Antarctic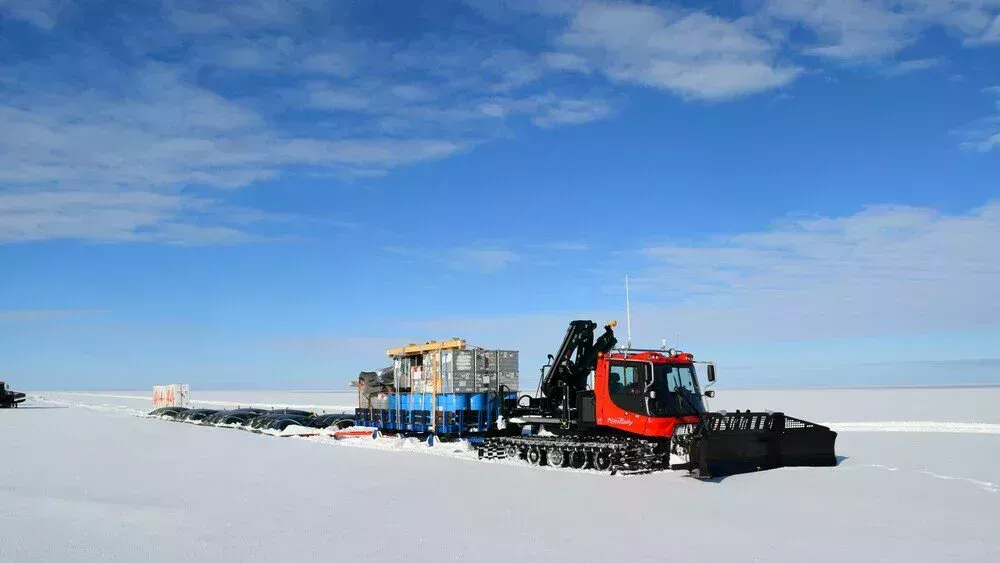 Cold-blooded for extreme conditions
Top-performance on the eternal ice
Since the 1980s, PistenBully vehicles have been successfully used in Antarctica as traverse and towing vehicles for cargo and personnel on the sea ice. In close cooperation with customers on site, these special vehicles have been optimized and further developed into "polar all-rounders" that can be used for supply, as clearing, recovery, workshop or construction vehicles, and even for overnight stays. Today, the overall construction of the PistenBully 300 Polar is one hundred percent designed for the extreme conditions in the perpetual ice.
Its reliability, flexible (multiple) applications, economical operation and extensive equipment make it indispensable for research teams from all over the world. It is therefore understandable that 16 nations that have stationed an expedition team in Antarctica rely on a PistenBully and Kässbohrer Geländefahrzeug AG. And they have been doing so for over 40 years.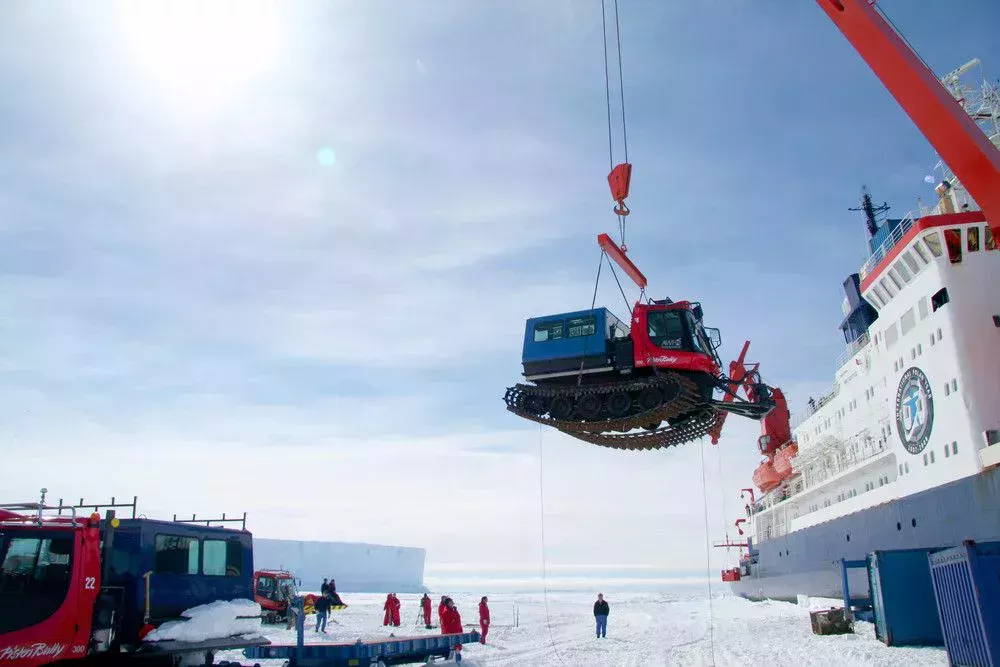 "

Extreme winds, cold, and danger - Antarctica holds many unexpected challenges. With PistenBully, we have been mastering these extreme conditions for 40 years.

fields of application
One vehicle, so many applications
Construction and loading
The PistenBully 300 Polar can be supplemented with an attachment to become the ideal construction vehicle. The CE-certified, radio-controlled (optional) HIAB hydraulic crane has a lifting moment of up to 99 kNm and an adjustable angle of rotation of up to 415°. It can be extended hydraulically to a height of 14.2 meters. This enables the PistenBully 300 Polar to handle all lifting and loading tasks, such as setting up supply stations or loading and unloading containers. In addition, a transport trough or transport box is available as a front attachment for the front of the PistenBully 300 Polar.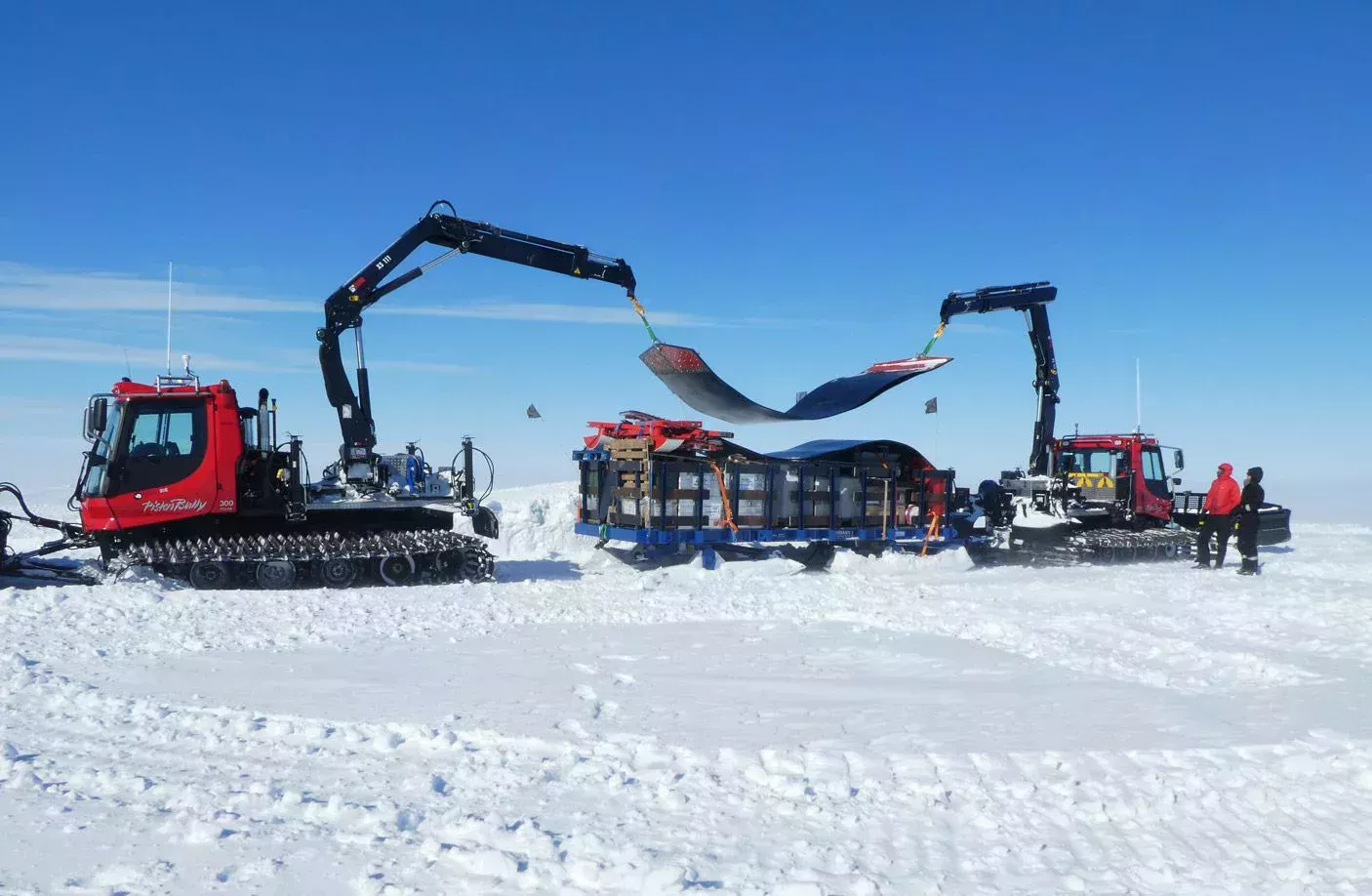 Moving snow and ice
On the way through Antarctica, the terrain is often impassable: sastrugis and masses of snow piled up by strong winds or snowfall can become a problem. Not, however, for the PistenBully 300 Polar. Equipped with a large clearing blade or a front-mounted blower, it impressively demonstrates its strength as a dozing vehicle and also often prepares the way for other vehicles. And not to be forgotten: With its rear-mounted tiller, the PistenBully compacts and levels areas so that they can be used as runways for supply aircraft. And the PistenBully 300 Polar is also ideal for maintenance and clearing work around the station. In short: a real all-rounder.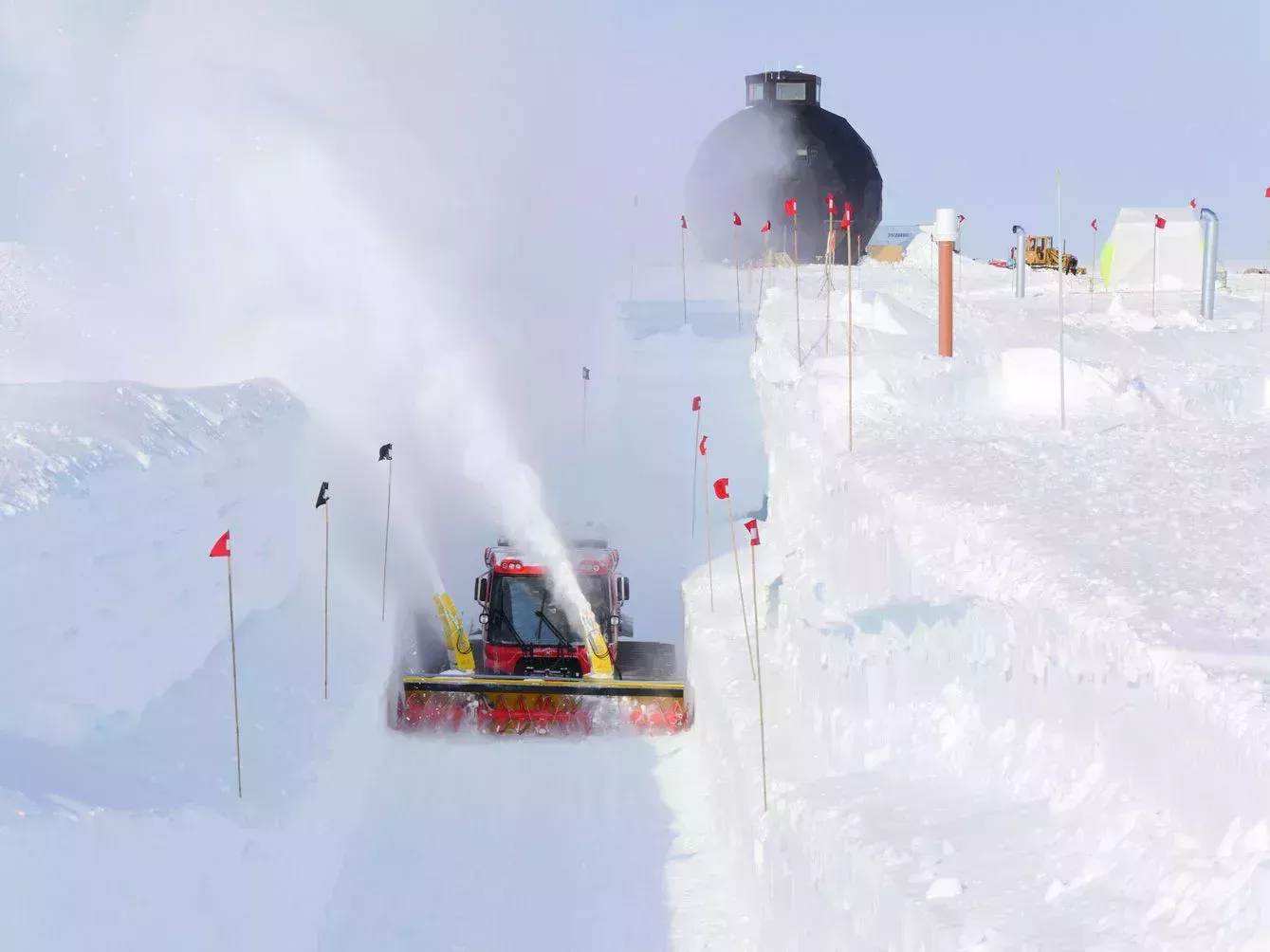 Flexible Passenger Cabin
Sometimes it takes days for the research team to arrive at the destination of their expedition. When they are on the road with the PistenBully 300 Polar, they do not have to set up a time-consuming camp for the breaks. The platform of the PistenBully 300 Polar can be equipped with a self-sufficiently heated and specially insulated ROPS cabin and used as a workshop, living or sleeping area. As a pure transport cabin, the superstructure offers seating for five to fifteen people and makes the journey through Antarctica as pleasant as possible.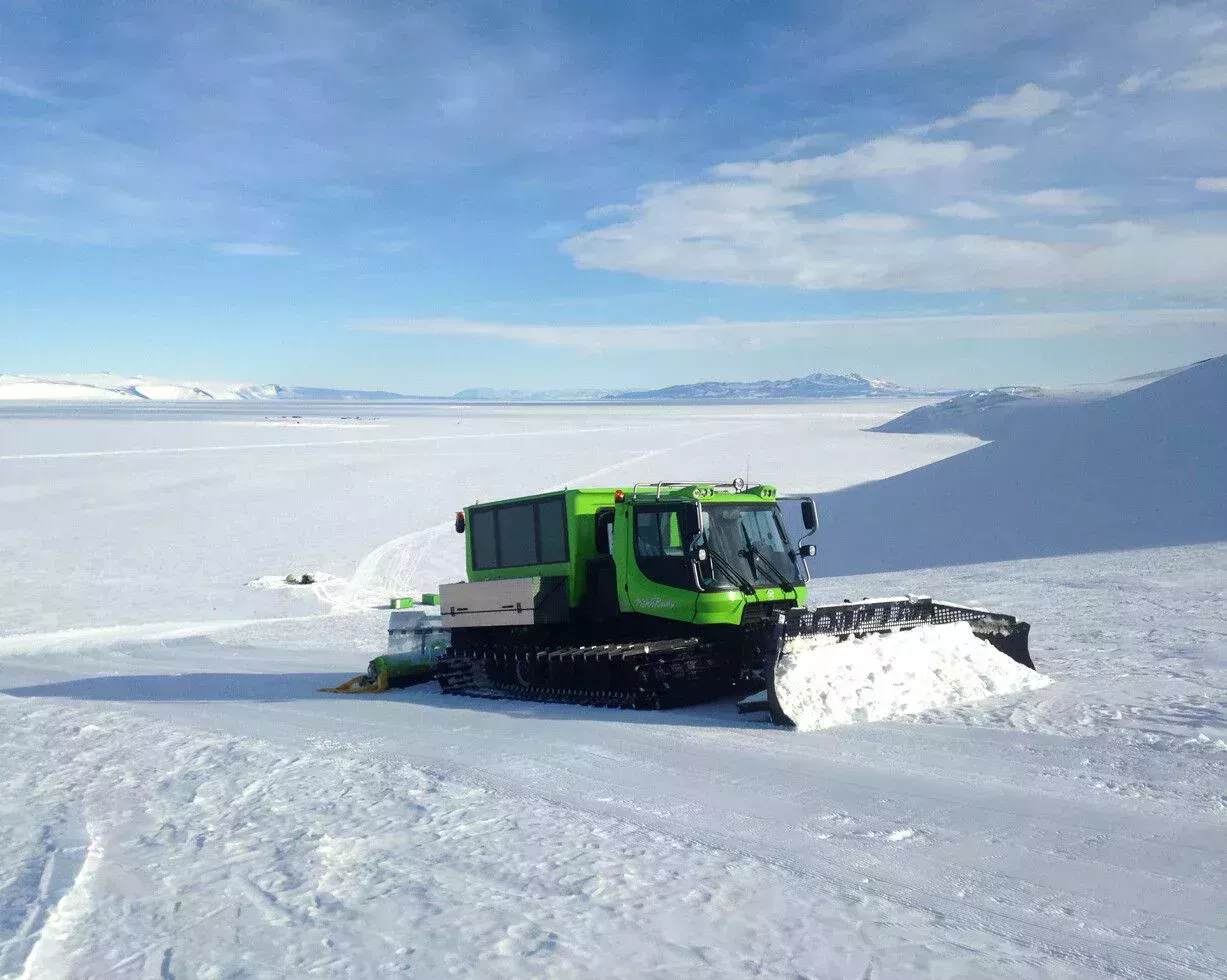 recovery vehicle
Equipped with wide tracks, the PistenBully has good traction in soft drifting snow and thus has the pulling power for heavy loads of 45-50 tons with the best climbing ability in steep terrain. Its power and maneuverability also make the PistenBully 300 Polar an ideal helper in dangerous situations. Equipped with an electric winch, it frees vehicles stuck in the snow or assists in rescue situations.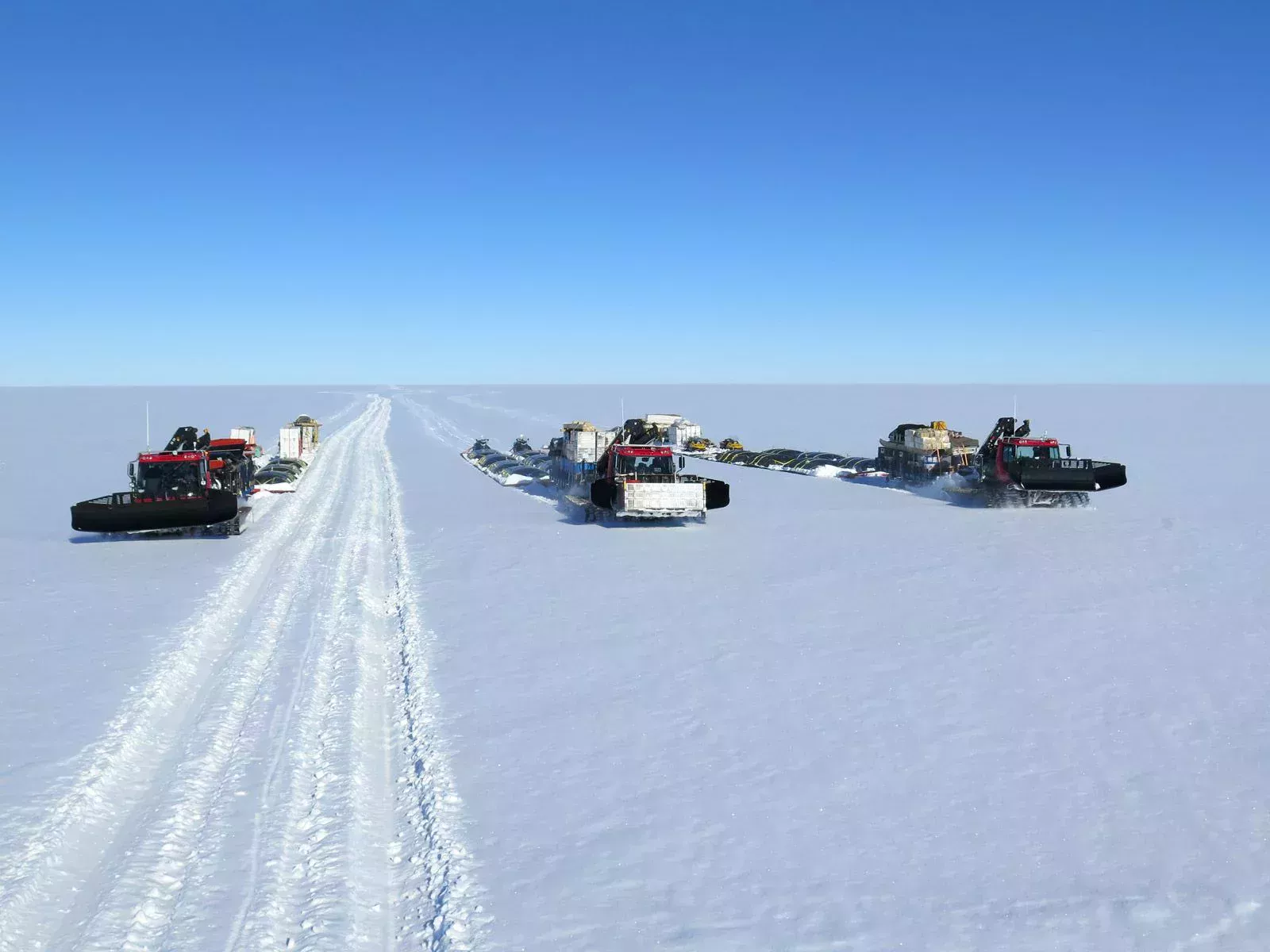 Technical Data
| | |
| --- | --- |
| Type | Mercedes Benz, OM 460 LA |
| Cylinders | 6 |
| Power output (ECE) | 335 kW / 455 PS |
| max. torque | 2.000 Nm @ 1.200 U/min |
| Fuel consumption | from 22 l/h |
| Fuel tank capacity | 370 l (plus 2 × 80 l) |
| | |
| --- | --- |
| Type | Mercedes Benz, OM 460 LA |
| Cylinders | 6 |
| Power output (ECE) | 448 hp |
| max. torque | 2,000 Nm @ 1,200 rpm |
| Fuel consumption | from 5.8gal/h |
| Fuel tank capacity | 97 gal (plus 2 × 21 gal) |
pistenbully 300 polar antarktis in action
Contact
Your contact person helps