PARKBLADE
The Art of Designing Funparks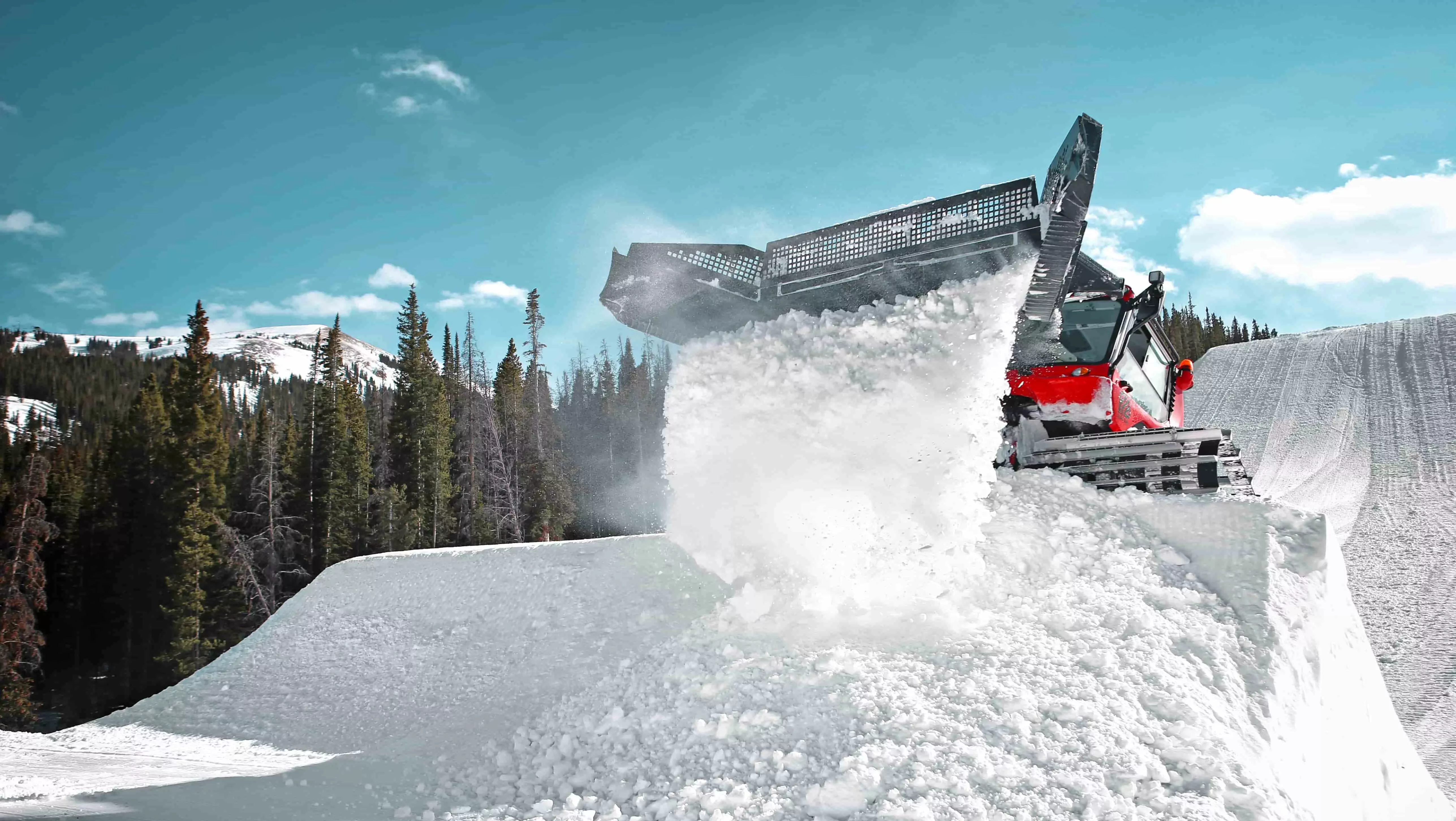 The ParkBlade. A further attachment from Kässbohrer Geländefahrzeug AG which makes your job easier. The multitalent for creation and maintenance of Funpark and Boardercross. But also for transporting Rails, Funboxes,...
Die Top Solution
Unique. With the new ParkBlade you are extremely flexible. You are working as usual on your ski-runs or on the Funpark. But the ParkBlade can do much more. Via foot switch you activate the additional function. The side wings of the blade are fixed in the current position. Now you can fold via joystick the prongs of the ParkBlade hydraulically. Those are placed directly underneath the snow grate of the ParkBlade and are well visible from the driver's seat. The ParkBlade is ready. Now you transport any object. Whether obstacles in the Funpark, Funboxes and Rails or objects of transportation, rubbish bins,...
Loads up to 1,000 kg are no problem for the ParkBlade and your PistenBully. In addition, only in extreme cases load-securing straps are necessary to fix the loading.
Another advantage
The ParkBlade has a serrated finisher bar. This enables the driver, to gibe the Funpark-elements like Bankturns, Tables or Jumps a uniform and attractive surface structure in one machining operation when backblading.
The ParkBlade is a standard equipment of the PistenBully 200 Park, the PistenBully 300 Park, the PistenBully 400 Park and the PistenBully 600 Park. Optional it can also be mounted on standard vehicles of the model range PistenBully 200/ 300/ 400 and 600, if the vehicles have been prepared for this.
contact
Your contact person helps