Jungholz testing HVO fuel
CO2 footprint with PistenBully about 90% lower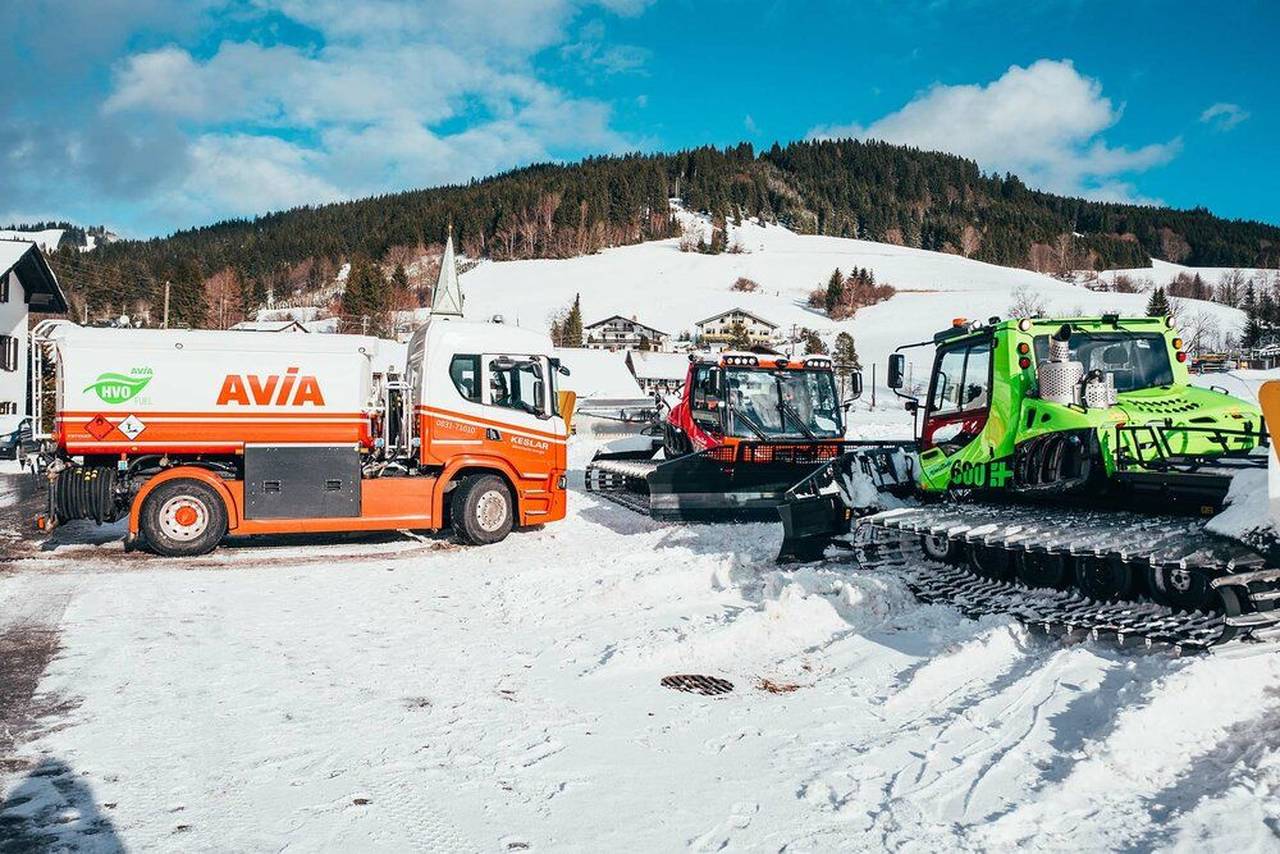 In the Tyrolean ski area of Jungholz, the entire PistenBully fleet will be exclusively fueled by HVO this season. The season test is intended to demonstrate the efficiency of the clean fuel in the real-life application of slope grooming.
"Even a small ski area can make a great contribution to environmental protection," says Arnold Holl, Managing Director of Skiliftgesellschaft Jungholz. For this reason, all PistenBully vehicles will be exclusively fueled with the renewable HVO fuel throughout this winter season, and the fuel's performance will be tested.
According to Andreas Hausmann, who is a member of the executive management at KESLAR GmbH, the company supplying the fuel, use in slope operation suits HVO particularly well: "This fuel is based on hydrogenated plant and animal fat waste and is 90% CO₂ neutral over its entire production chain." This means that for each operating hour, about 90% less CO₂ is emitted compared to conventional diesel fuel.
At the end of the season, an analysis will be conducted to determine how successfully the alternative fuel with its higher power density has performed.
Synthetic fuels
Find more information here