PistenBully 800
The new PistenBully 800 combines the experience gained over recent decades and is the product of many years of innovation. Always forward looking and always chasing one goal: the ideal slope.
Extreme gradeability and proven grooming expertise
With the clean MAN 6-cylinder engine, the PistenBully 800 achieves maximum performance even in extreme situations. Thanks to the 15.30 L of displacement and 2900 Nm of torque, it reliably pulls through in all situations. Its 5th axle also noticeably improves smooth running and achieves tremendous gradeability and traction. The real surprise here is that, despite the longer chassis, the PistenBully 800 is very agile and can be steered effortlessly. So it is not only the unbeatable choice for pushing snow, but also sets new standards for slope grooming.

Maximum pushing performance at low engine speed
If you associate a large engine with high fuel consumption, the PistenBully 800 will set you straight. It shows its strength when pushing and grooming even in the low speed range: 2900 Nm starting at 1100 rpm. This power – combined with the largest front blade on the market – means that substantial plowing work or snow displacement can be achieved with the utmost efficiency. Because, when you push a lot of snow and use only a little fuel to do it, the work is ultimately done at a much lower cost. This means that with a pushing performance that is verifiably around 1/3 greater than all snow groomers currently available on the market, the PistenBully 800 saves up to 9% of fuel per cubic meter of snow that is pushed. And, accordingly, less CO2 is emitted.
Product video of the PistenBully 800
Livestream of the product launch
EXPERIENCE PISTENBULLY 800 VIRTUALLY
Bring the PistenBully 800 directly to your home!
Discover the new 800 now, even off the snow slopes: Experience a realistic model of the largest PistenBully of all time using your smartphone camera! With the AR (Augmented Reality) app, you bring the PistenBully 800 directly to your home! Put the 800 in your garage and take a picture or share your shot with friends.
Here's how it works:
Move your cell phone until dot area(s) appear
Use tab to click on dot area to position the model
Use pinch (2 fingers) to scale/rotate model
Use drag (1 finger) to move model within the dot area
Download our AR app and try it out today!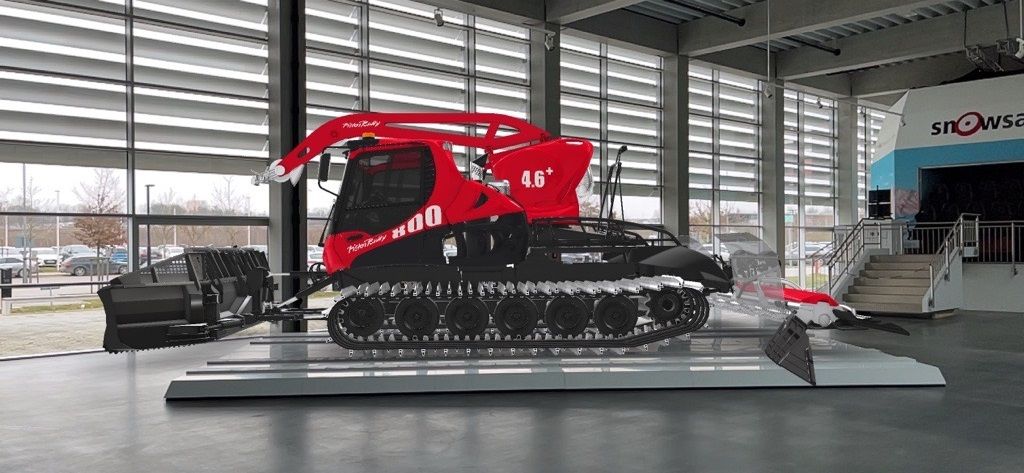 What the new 800 series has to offer
Simply strong. Simply efficient. SIMPLY RED.
Power engine
Clean 6-cylinder engine with powerful torque ensures unique thrust.
AllWayBlade 5.0m
5.95 meters wide and 1.25 meters high: This makes it the largest blade on the market. For maximum pushing performance, optimum slope edge preparation and best tilling width coverage.
Longer undercarriage
5 running axles with longer chassis for best smoothness,
thrust and climbing performance.
New cab with modern design
From optimized air flow and complete LED illumination to larger storage areas and more headroom - all this and much more makes work more relaxed and ensures a pleasant feeling of space.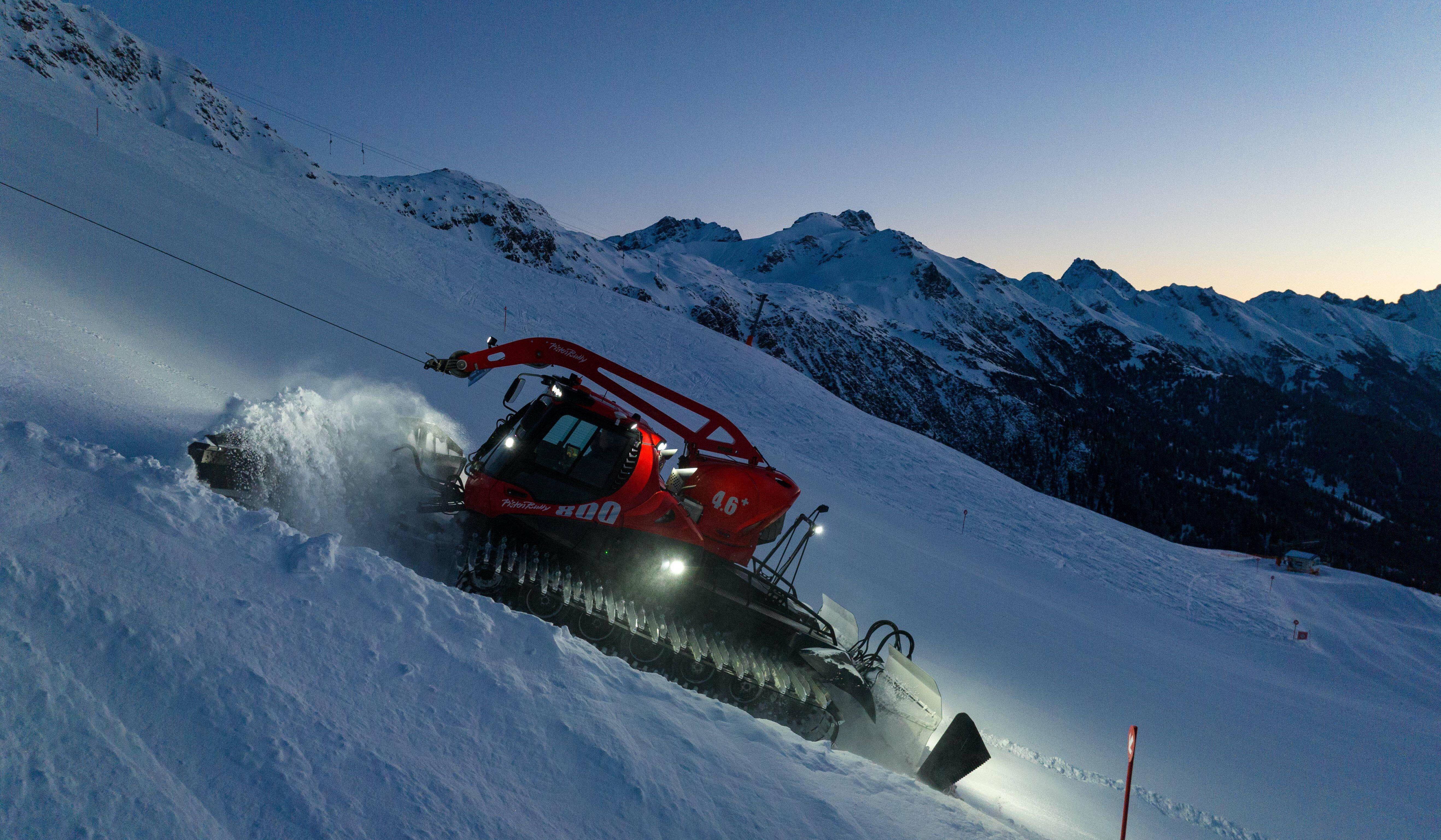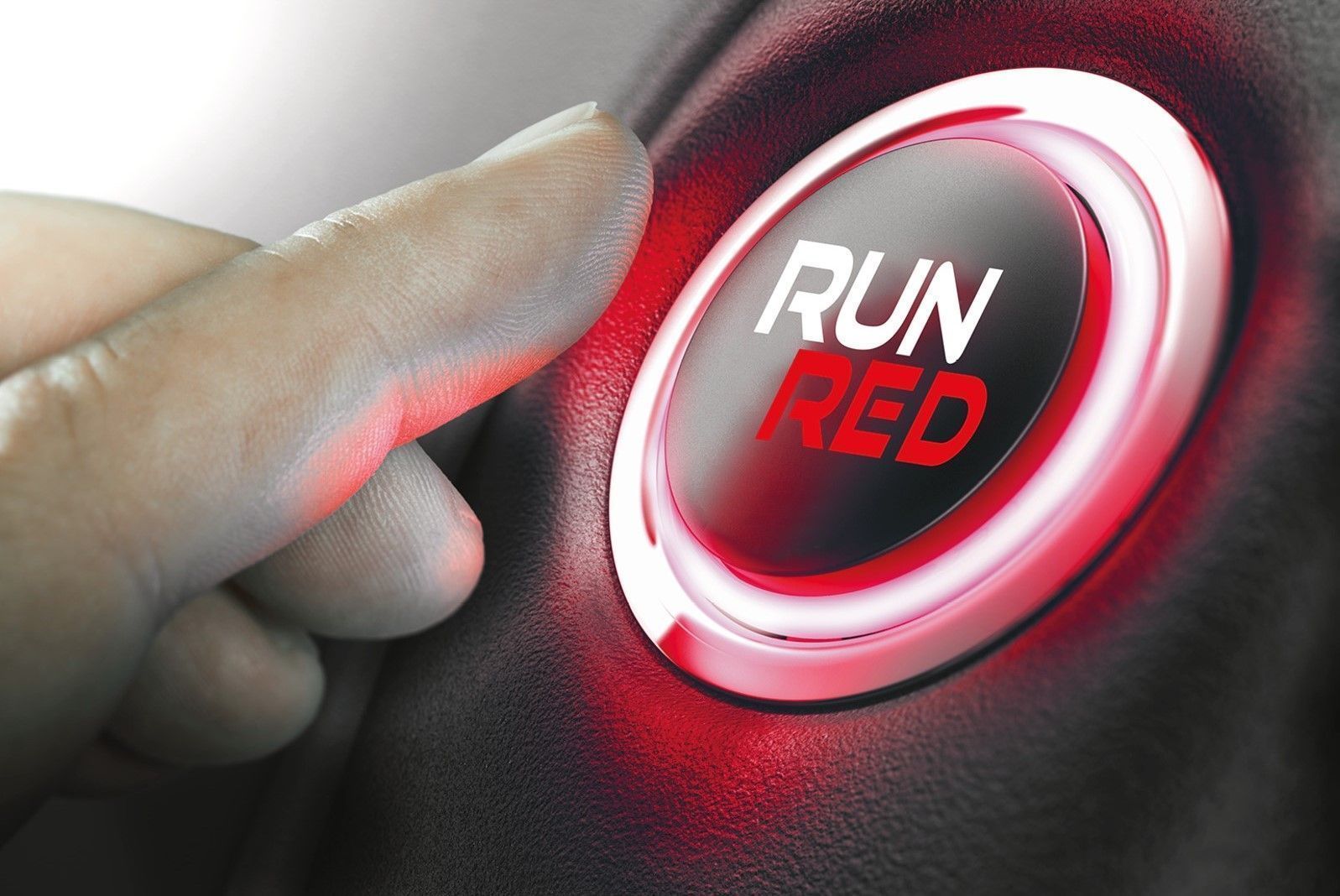 "

"The PistenBully 800 has an insane amount of power, which is really another real improvement. I see a big advantage in the chassis with the additional axle. The climbing ability is even better. If you stand really steeply with the winch on the slope, then it hardly scoops up. Working feels very stable and safe. And pushing onto the slope is also much smoother - due to the fact that it has such a long chain. And yet the turning ability has not decreased. You can turn just as tightly in tight spaces as with the PistenBully 600.

You wouldn't think so, but it's really super!"

Impressions
The presentation of the PistenBully 800 went live from Sölden to the whole world. Now the PistenBully 800 is on its way... impressions from demonstrations in Austria, Switzerland and Italy will follow!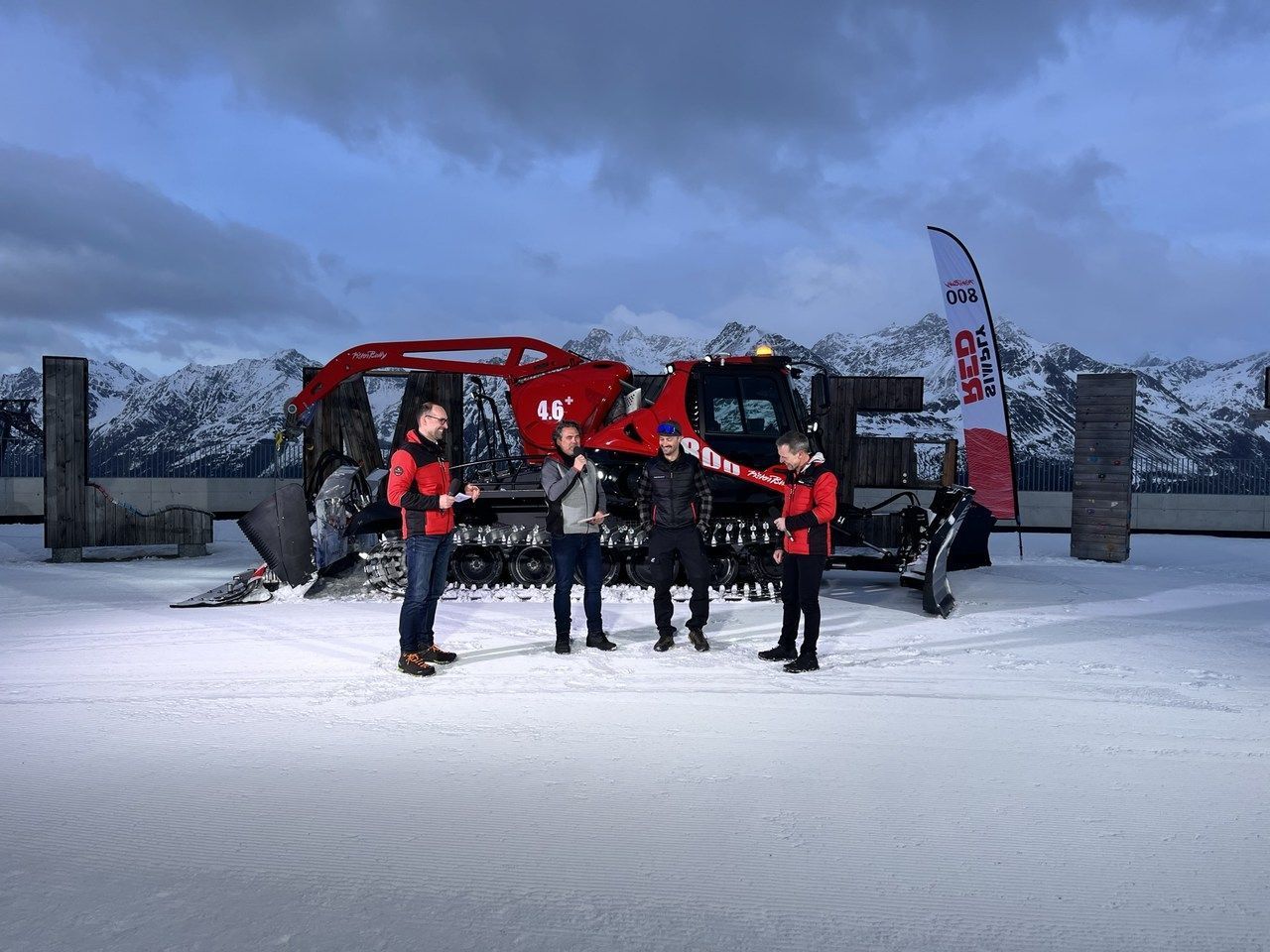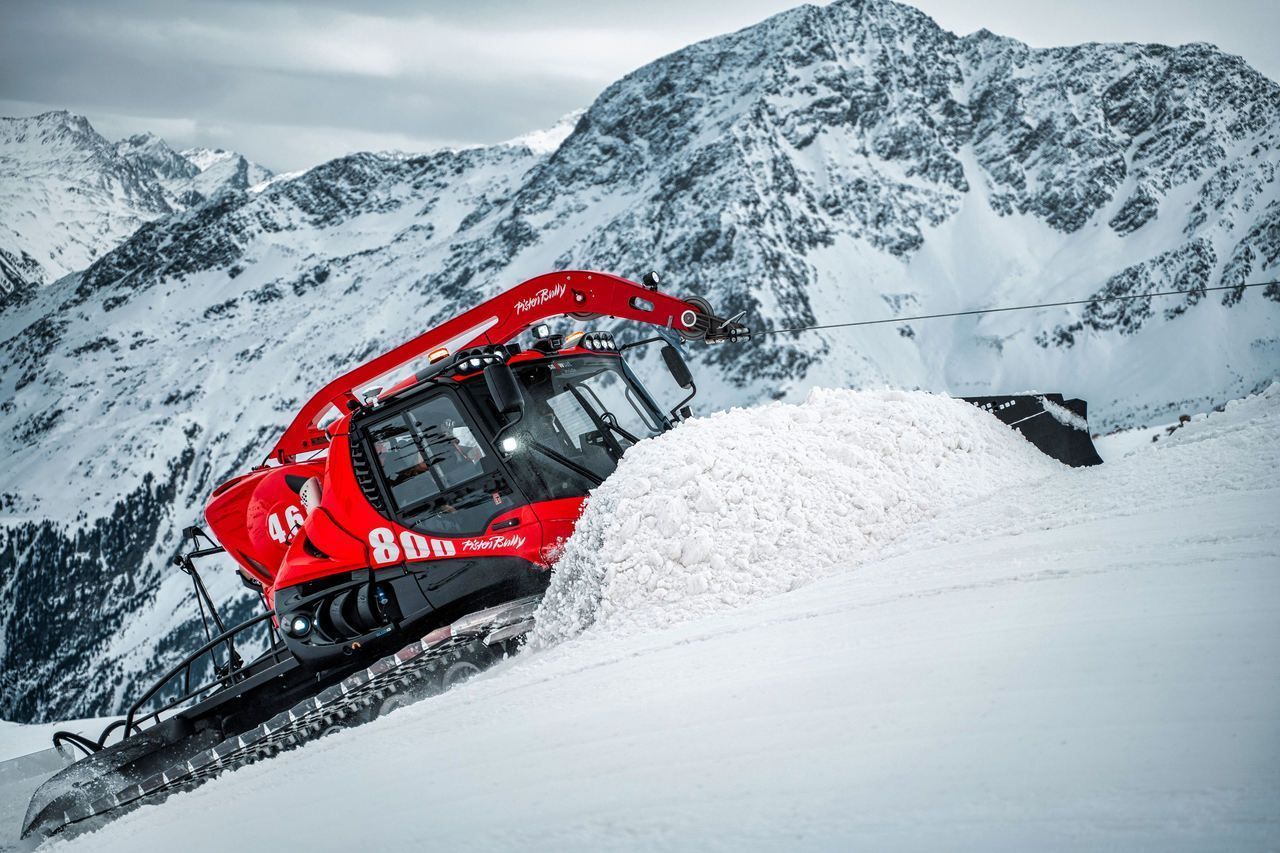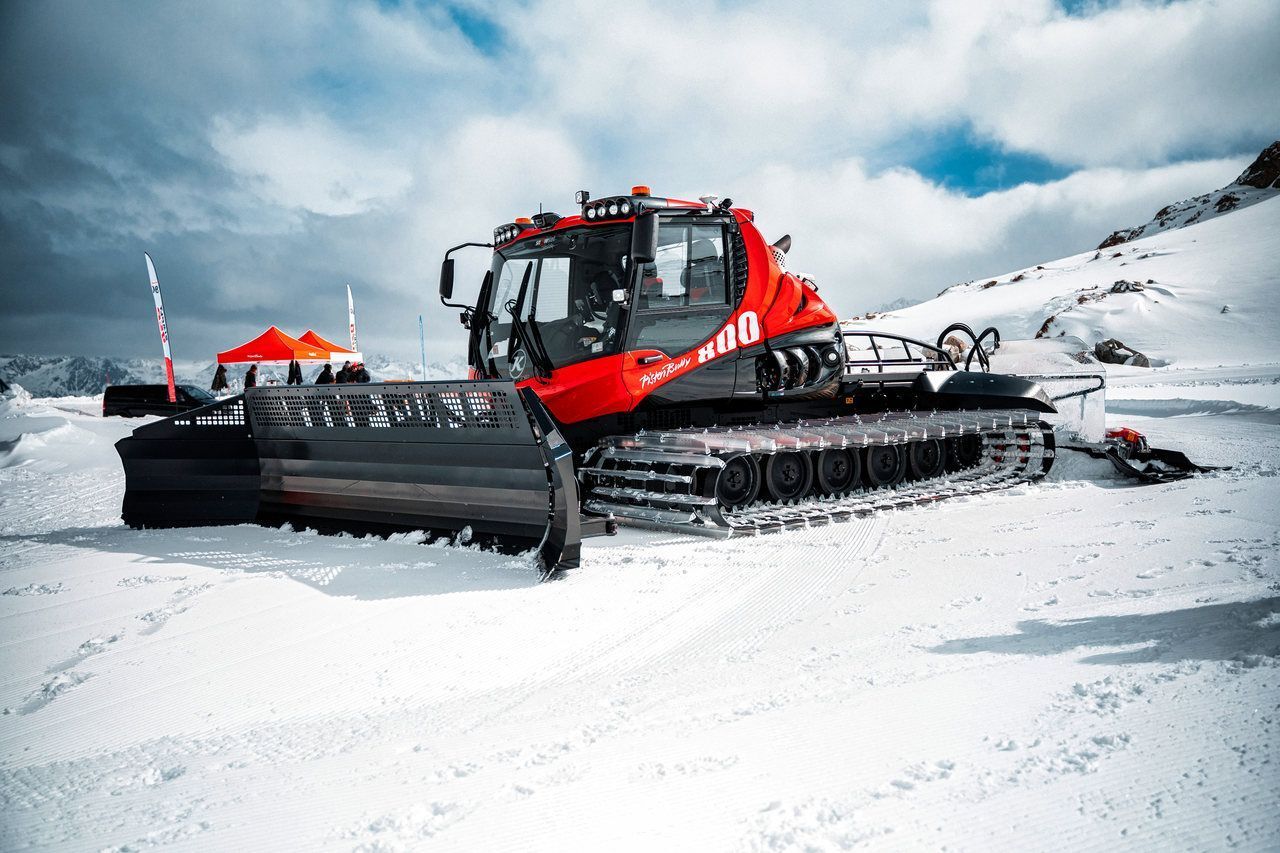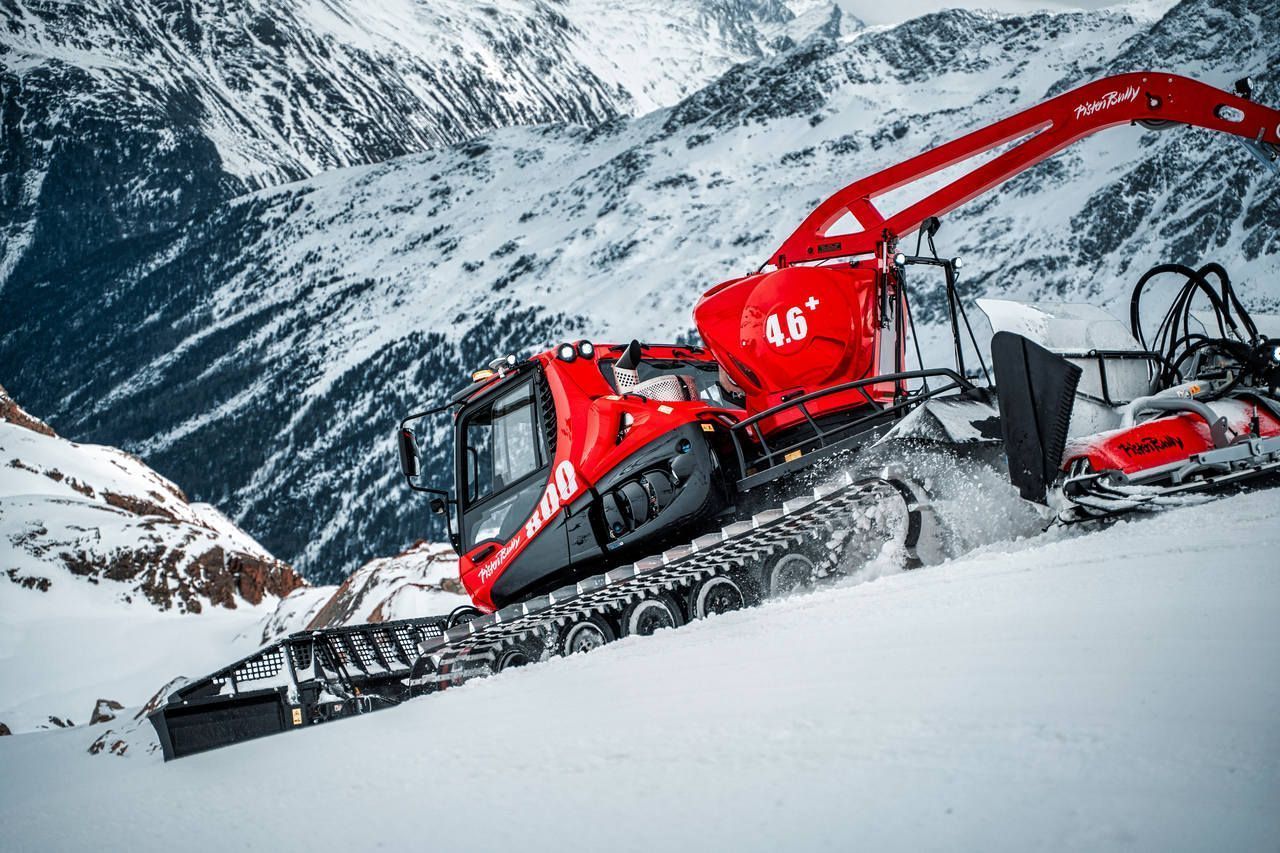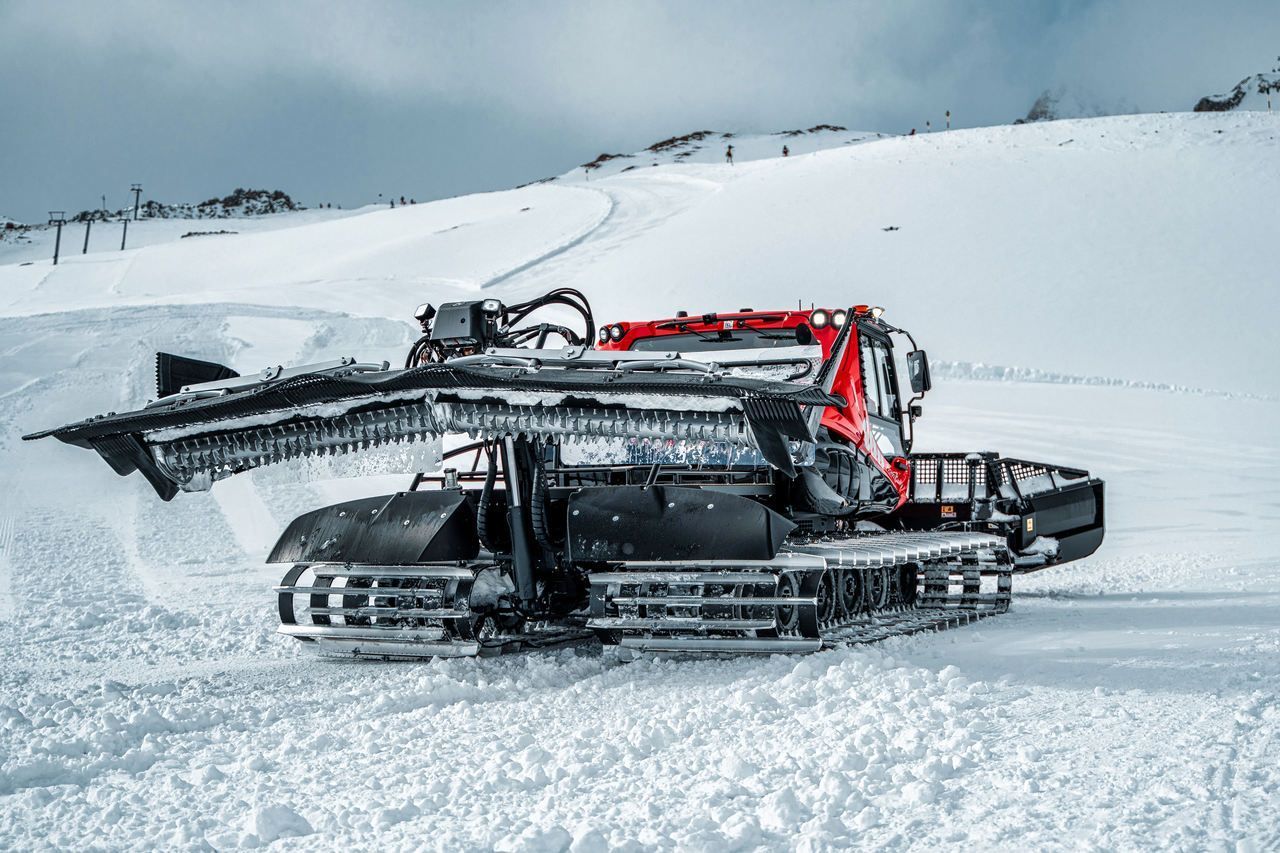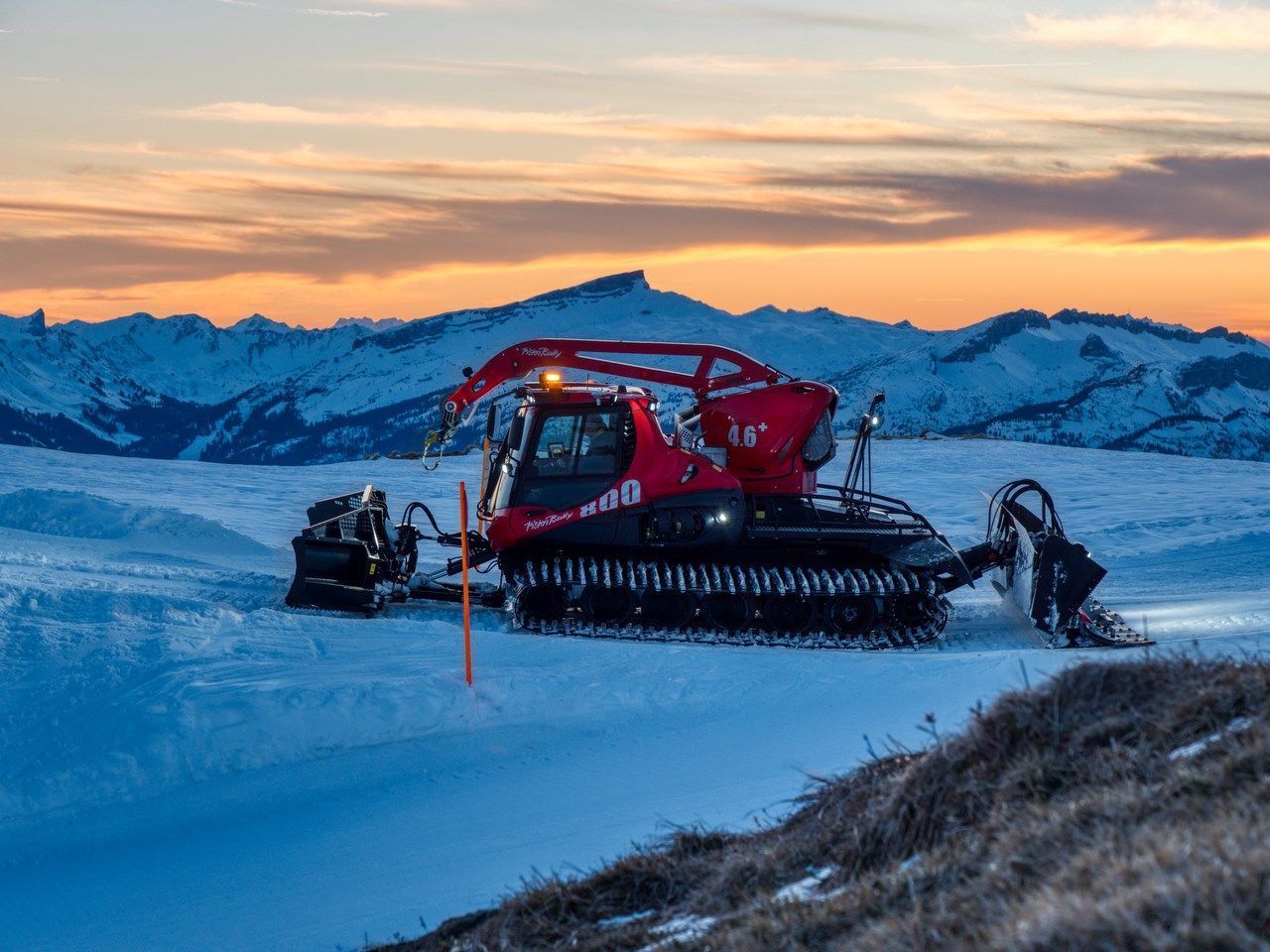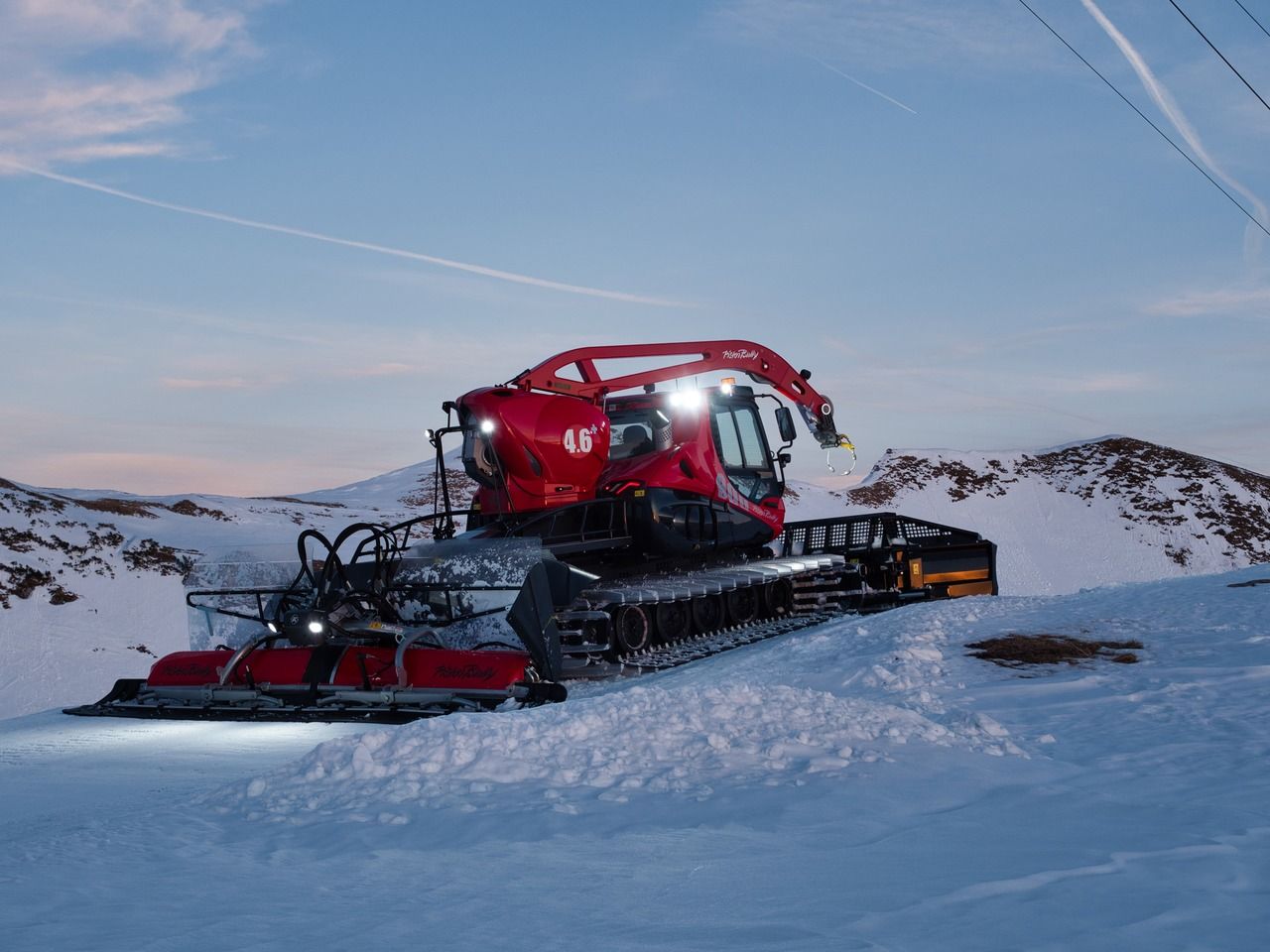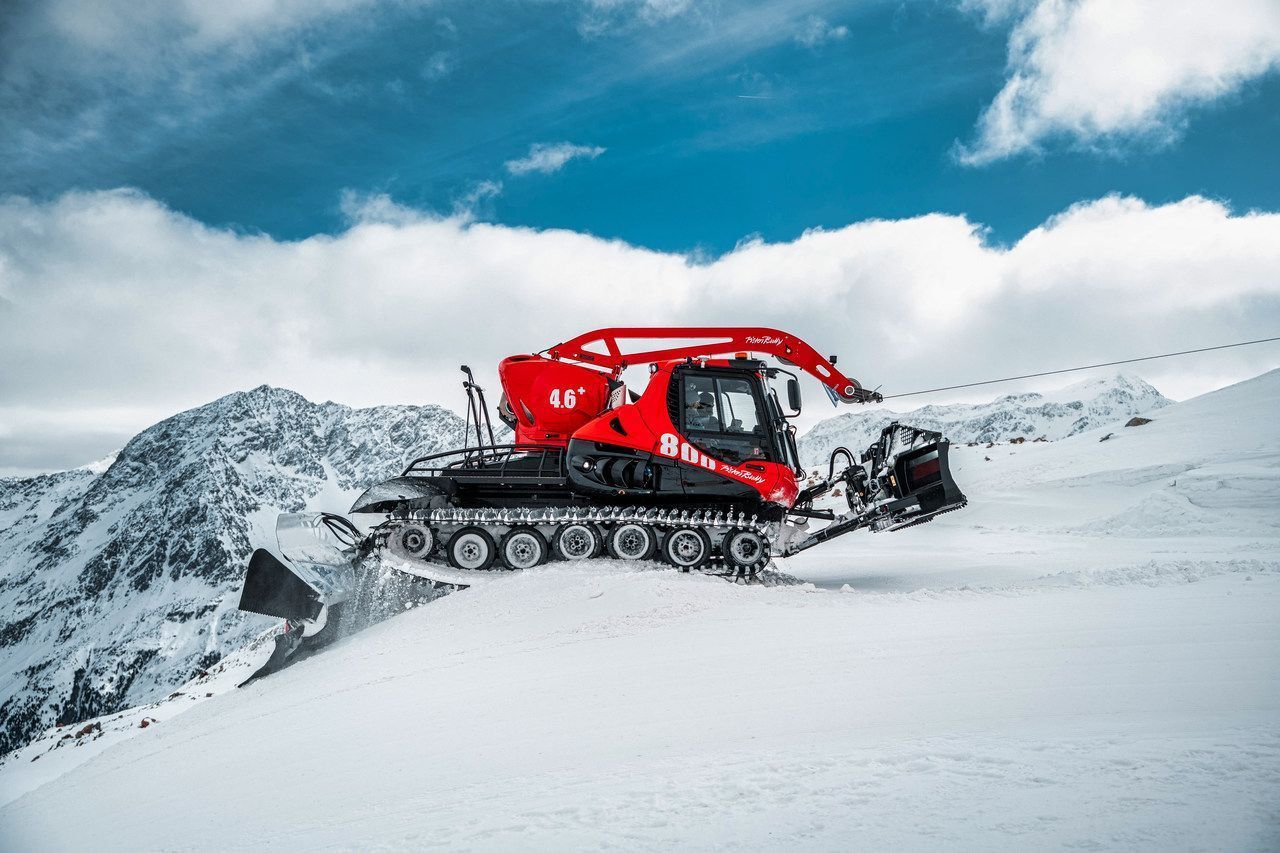 The first impression: Our customers are thrilled!
Thomas Lingg, Managing Director - Bergbahnen Oberstaufen
Christoph Hofer, Operator - Stubai glacier
Your contact person can help